Technopreneur Inspired by Seniors in Her Life to Launch Eldercare Startup
Life has come full circle for Gillian Tee. The 37-year-old technopreneur grew up surrounded by the love of her elderly nanny and her grandmother. Now, she wants to return the love she received to seniors who need help.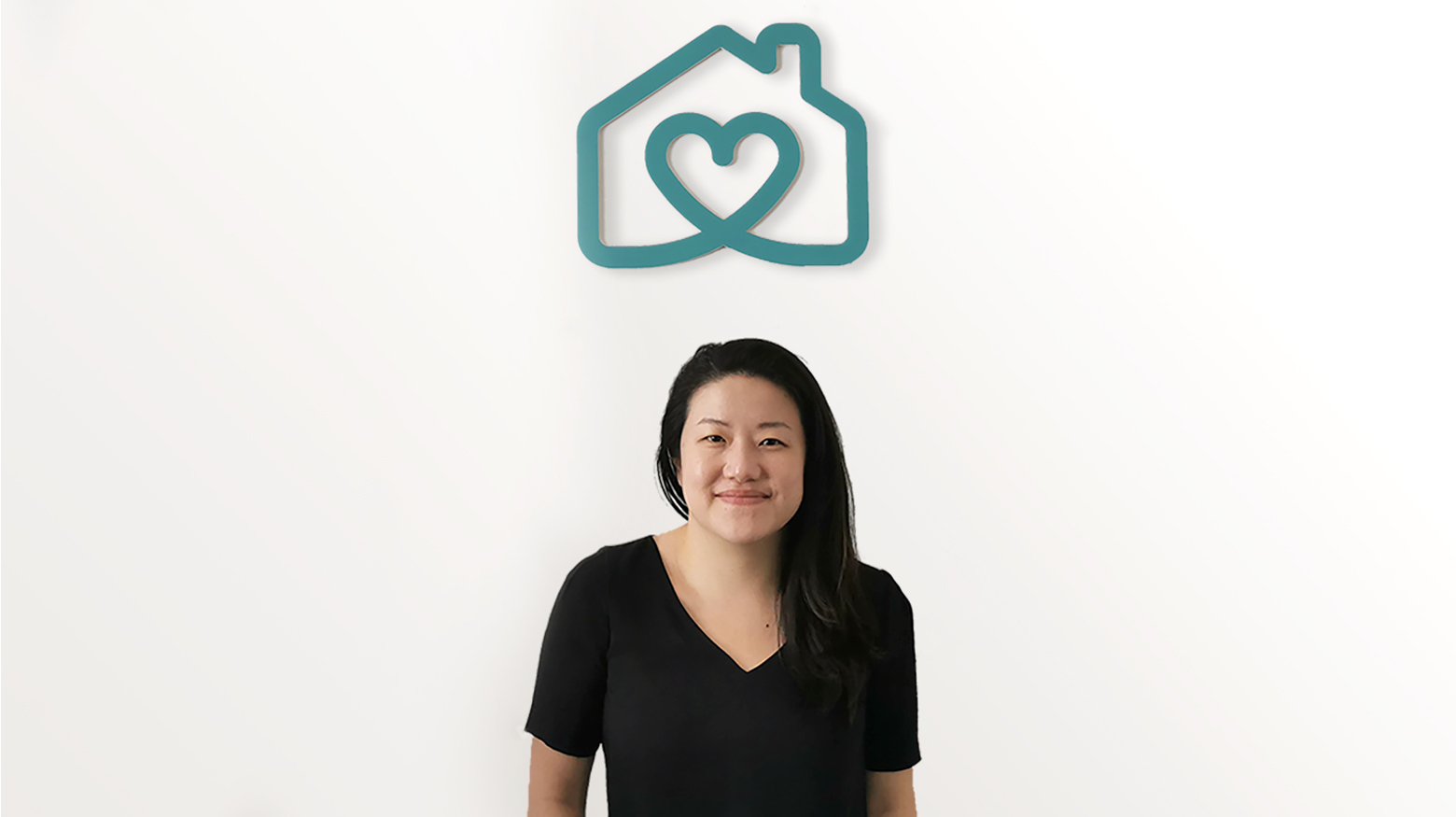 In 2016, Gillian co-founded Homage with healthcare executive Lily Phang. The one-stop home care solution is an app that helps match trained care professionals with care recipients.
Gillian focuses on providing not just professional care, but personal moments of care. "I want the elderly to feel loved and supported during their moments of need, like I had when I was young. I want to create individual moments that count."

Growing Up Years
Gillian's Malaysian-born nanny took care of her until she was 10. She recalls an active childhood where she would run among the tall grass behind her home and play barefoot in the streets. Her fondest memory of those days was spending afternoons after school watching Channel 8 dramas with her nanny and grandmother. They would discuss the plotlines in great detail, and capped the afternoon by playing four colour cards (or 四色牌).
When Gillian was 12, her nanny, then in her 60s, passed away from bone and breast cancer. "I didn't realise until later that her death affected me greatly. I never had the chance to make sure she was well taken care of. It also made me aware of old age and its challenges."
Still, eldercare was not always on her mind.
Gillian's adventurous spirit led her overseas since 2000, first for studies and then for work. Up to four years ago, she was enjoying a high-flying career in Silicon Valley. By then, Gillian had been away for 15 years, and she felt a shift in her priorities.
"When I was away, I would make yearly trips back home to visit my mother. And I was increasingly aware that I needed to come back to be with her, to enjoy precious moments with her while she is still able and healthy." Gillian's second sister moved to Australia in 2016 to join their eldest sister, who is based there. This prompted her to pack her bags and return to Singapore permanently the same year.

How the Idea Started
Once home, Gillian searched for startup ideas for her new adventure in Singapore. She met with entrepreneurs in the startup space, and was introduced to the husband-and-wife founders of JobsCentral, Lim Der Shing and Huang Shao-Ning. They hit it off, with Der Shing sharing his experience of going through one and a half years to look for a caregiver for his ageing mum then.
Gillian realised then that the people around her all share the same challenge – finding the right care option for seniors. She saw a gap in the Community Care sector, and started meeting more people from the healthcare and Community Care sector to learn more.
While speaking to family caregivers, Gillian observed that they had one common trait — caregiving stress. "These people are already doing a lot, but they feel that they are not doing enough. They are burnt out. We want to lift that burden off them, assuring them that their loved ones are safe in our care."
Many of the caregivers she spoke to are sandwiched between different responsibilities. "They have three things to take care of. Their parents, kids and work. They have to juggle travelling between work and home, looking after their children, and getting care help for their parents. With Homage, we aim to help take care of their parents, so that they can better focus on work and their family."

People at the Heart of Homage
Homage started with a handful of caregivers. Today, it has around 50 staff and over 2,000 caregivers. It has expanded its service to Malaysia, and Indonesia is next.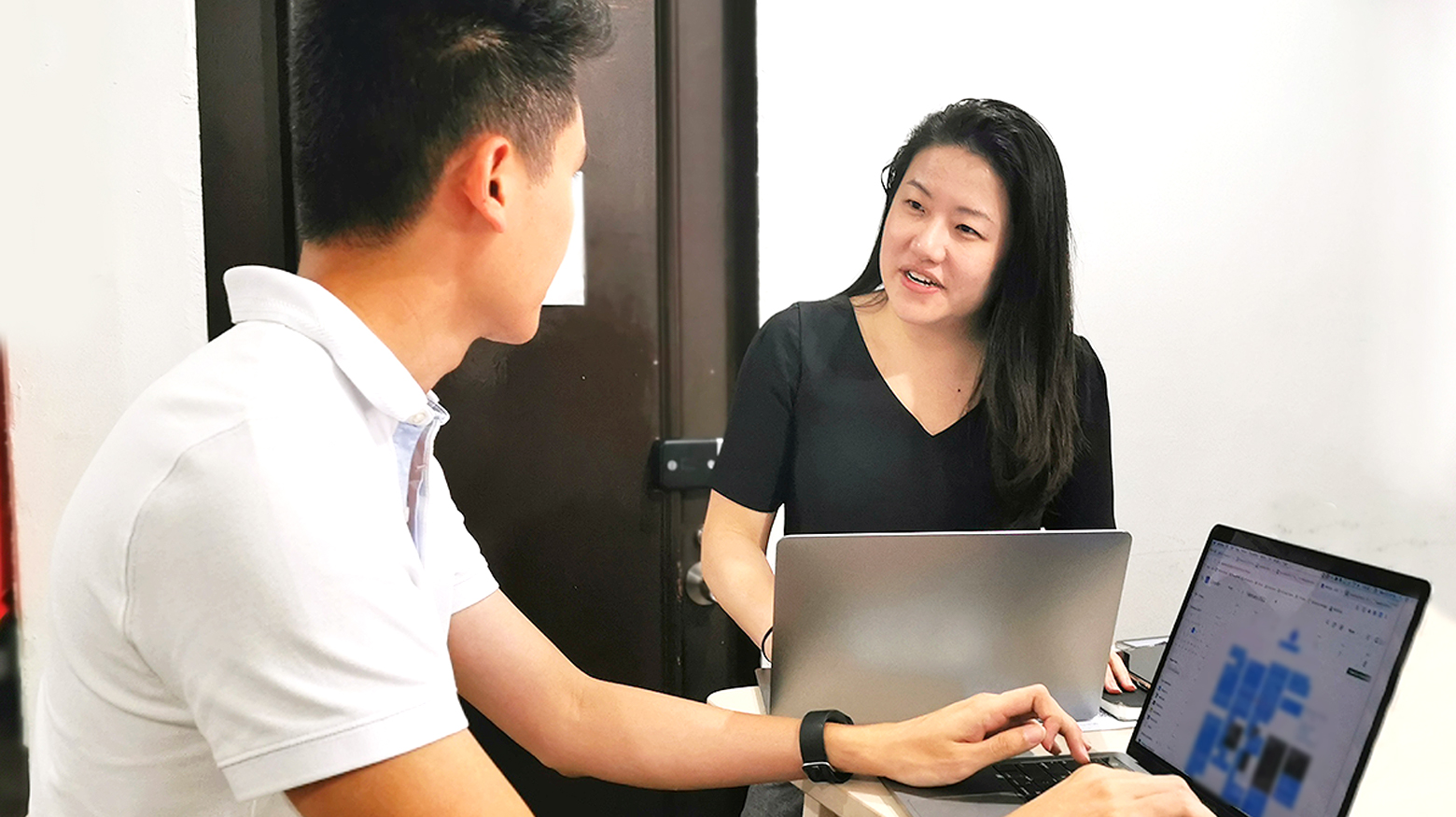 The majority of Homage's clients are those in their 40s or 50s, looking after their elderly parents. There are also a number of seniors who called up Homage, asking for help for themselves.
Running Homage has given Gillian a new perspective in life.
"It's been very meaningful. When I was abroad, it was always go, go, go. I was building companies and working all the time. Now, I focus on the smaller stuff, because they matter. One of our care professionals once told me that he spent 20 minutes brushing a senior's teeth, because he wanted the senior to start his day right. That blew me away."
"I admire my childhood caregiver, whom I spent a lot of time with growing up. It was her actions — how she always looked out for me and all the care she consistently showered on me — that had the largest personal impact on me and I will always carry that with me," she shares. "With Homage, I want to make sure those who need the care will be able to receive the sort of personalised care I received from her and to scale that impact with technology."

Slowing Down To Be With Mum
It's also this thought of slowing down to appreciate life's moments that made Gillian value her time with her 72-year-old mother, a retired school teacher.
"We are so close! We are such huge foodies, so on weekends, we would plan a day trip around the places where we want to eat. It helps that we have the same taste in food."
Gillian may have moved home to care for her mother, but finds herself leaning on her mother for support. "She gives me ideas all the time. In fact, she was the one who gave Homage its Chinese name- 家恩. She also commented that our brochures and marketing material didn't have Chinese versions, which we now have."
Beyond that, Gillian's mother also recommended Homage's services to her friends, and of course, family. Gillian's relatives, who played a part to inspire her journey in eldercare, are now using Homage's services, engaging its care professionals to help with their care needs.
"Starting Homage made me reflect on my mum's sacrifices and generosity. She went through a lot in her younger days, and I look to her for strength and determination to see this startup through. I feel like I've become like a better version of myself.
I have been surrounded and loved by elderly since I was young. Now I am surrounded by seniors again. Life really has come full circle for me."