How the Moments of Life App Can Simplify Your Life
Wondering where to view all the government schemes and benefits you are eligible for, or active ageing programmes to take part in? The Moments of Life (MOL) app gives you just that!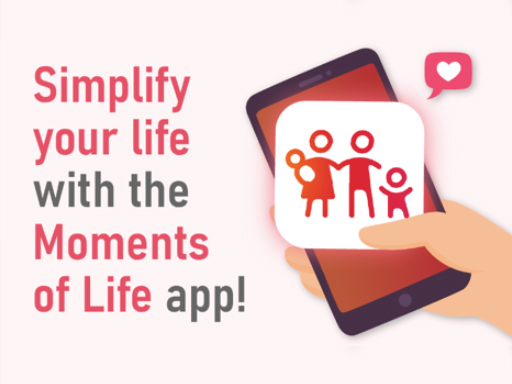 What is Moments of Life?
MOL gives Singaporeans access to government services and information they need at each stage of their lives, in one single platform. As part of this initiative, the Moments of Life app was launched in 2018, with initial features targeted at families with young children. Since 1 Sep, a trial version with features for seniors aged 60 and above has been added.
 
Key Features for Seniors
This easy-to-use app has three main features that seniors may find useful:

Merdeka Generation (MG) seniors can leave your card at home and make use of the MG e-card for a host of benefits. For instance, start enjoying subsidies at CHAS GP and dental clinics by just flashing your MG e-card.
On the homepage of your MOL app, click on the "Discounts for Seniors" tab to find special discounts for seniors at participating merchants, such as supermarkets and places of attraction! These can help you cut down on daily expenses even as you remain physically active.
 

With the app, you can quickly check your eligibility for GST Voucher and learn how you can use your Merdeka Generation Package (MGP).
 

Join fun activities and make new friends through the Events tab. You can find activities such as Taichi or Zumba near your current location, complete with the available dates and timings. You can also find health screenings, or if you wish to upgrade yourself, courses to sign up for!
How to use the MOL App?
The app is designed to be hassle-free to use. Here are the steps to get you started:
Step 1:
Go to either Google Play Store or Apple App Store and key in "Moments of Life" to search for the app and download it.
Step 2:
Use your SingPass ID and Password to log in to your account. Your SingPass ID is your unique identifier that allows the app to verify your ID and keep your personal information safe.
 
Step 3:
Upon verification, you are logged in! You will be taken to the home page, and can start exploring all the relevant schemes and activities just for you! If you find any events you are interested in, you can add it to your phone's calendar.
The app will be constantly updated with more features that you may find useful. On top of adding more services that encourage seniors to live active lives, the MOL App team is always improving the MOL experience. Share your feedback on the Help and Support page!
Download the app today and be updated now.