"We are like a compass, providing navigation when seniors and caregivers are lost".
This desire to be a guide for seniors and caregivers drives Alan Ng in his role as a Care Consultant in AIC. From his work desk at AIC Link @Tan Tock Seng Hospital, the 40-year-old talks to seniors and caregivers, and takes time to understand their needs and challenges. Drawing on his in-depth knowledge of the help available today, even for services and assistance outside of Community Care, he would then provide advice and support for each person's situation promptly.

Being There For Caregivers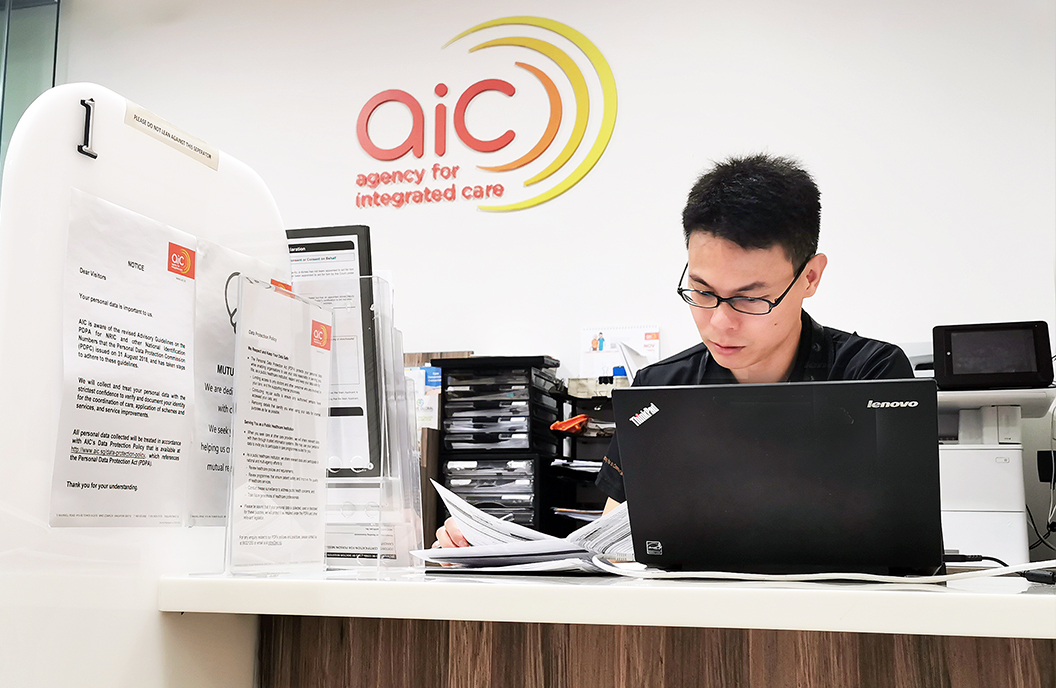 An interaction that he remembers clearly began with an urgent phone call for help from a son whose mother has dementia. She was displaying disruptive behaviour due to dementia, causing tension between the son, his wife, and his mother.
After understanding the situation, Alan proposed that the son take up nursing home respite care. This short-term option would provide his mother with professional care while giving the family a temporary break to recharge. Once the son agreed, Alan quickly took action, completing the necessary arrangements within two weeks.
Beyond that, Alan also recommended a longer term solution for the family. He helped them look for a suitable dementia day care centre so that the mother can continue to be actively engaged and professionally cared for during the day.

Bouquets for Excellent Service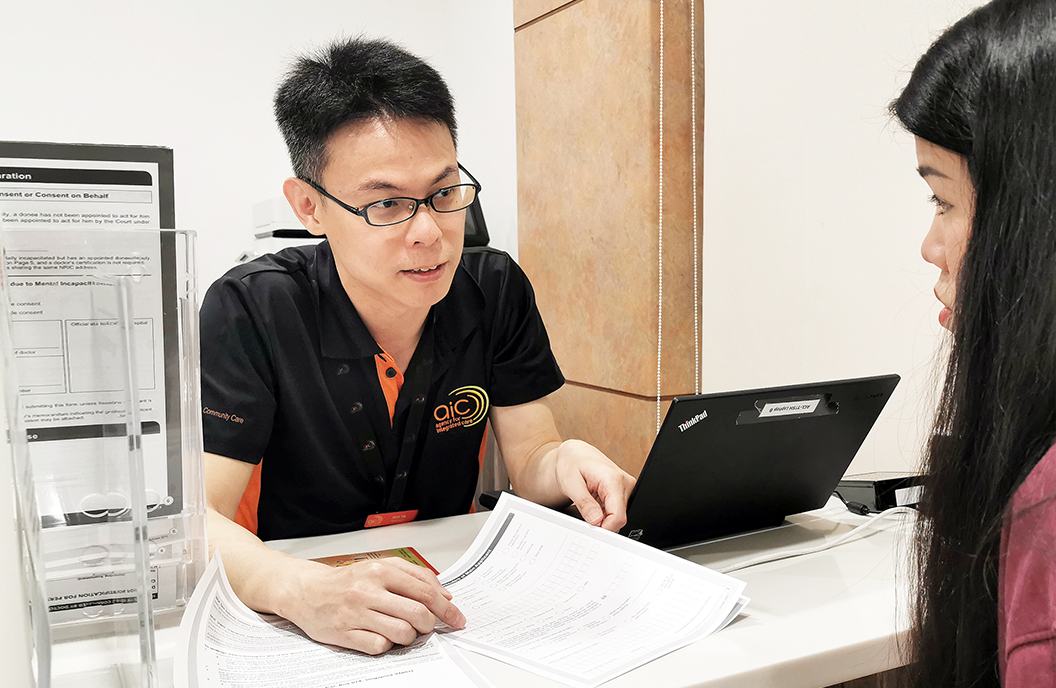 Alan's depth of knowledge, attention to detail, and personalised approach in engagements such as the above have won him dozens of compliments in his five years as a Care Consultant. A client, Ms Lin, praises Alan for his patience and helpfulness in finding information on respite care, easing the application process for the family. Another client, Mr Ang, is thankful that Alan goes out of his way to assist them with the functional assessment for his mother.
For Alan, the compliments are just the cherry on top. He enjoys spending the bulk of his time engaging with seniors and their caregivers, listening and helping them find their way.
"The most rewarding part for me is seeing that the caregiver has become more confident to take the next step in the caregiving journey after leaving our AIC Link," Alan says.

Always Ready to Help
In the mornings, Alan ensures that the AIC Link centre is well prepared to receive walk-in clients by stocking the brochure stands and tidying the centre. During the day, he meets and takes questions from clients. When Alan is not busy engaging seniors and their caregivers, he makes sure his past clients' cases are being followed up on.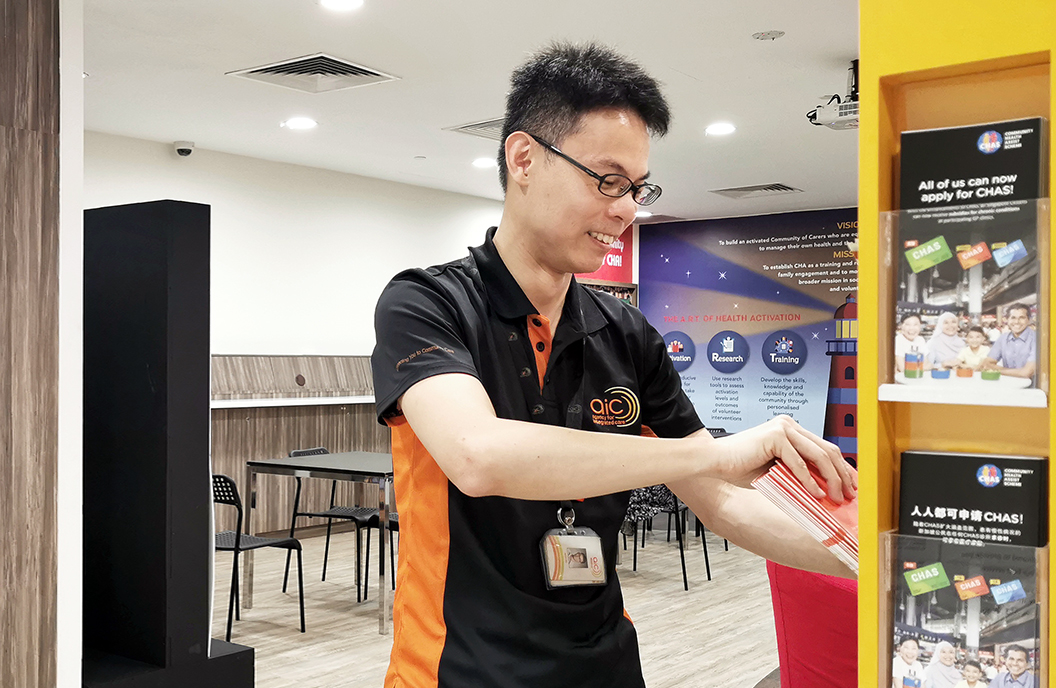 In his five years as a Care Consultant, Alan has fielded many questions on Community Care services. The most commonly asked ones include questions regarding suitable care options for seniors, schemes and grants, and more recently, respite care options.