Serving the Community Through Technology
(This story is from our archives of NextStep Magazine. The Magazine has since been renamed to AIC With You)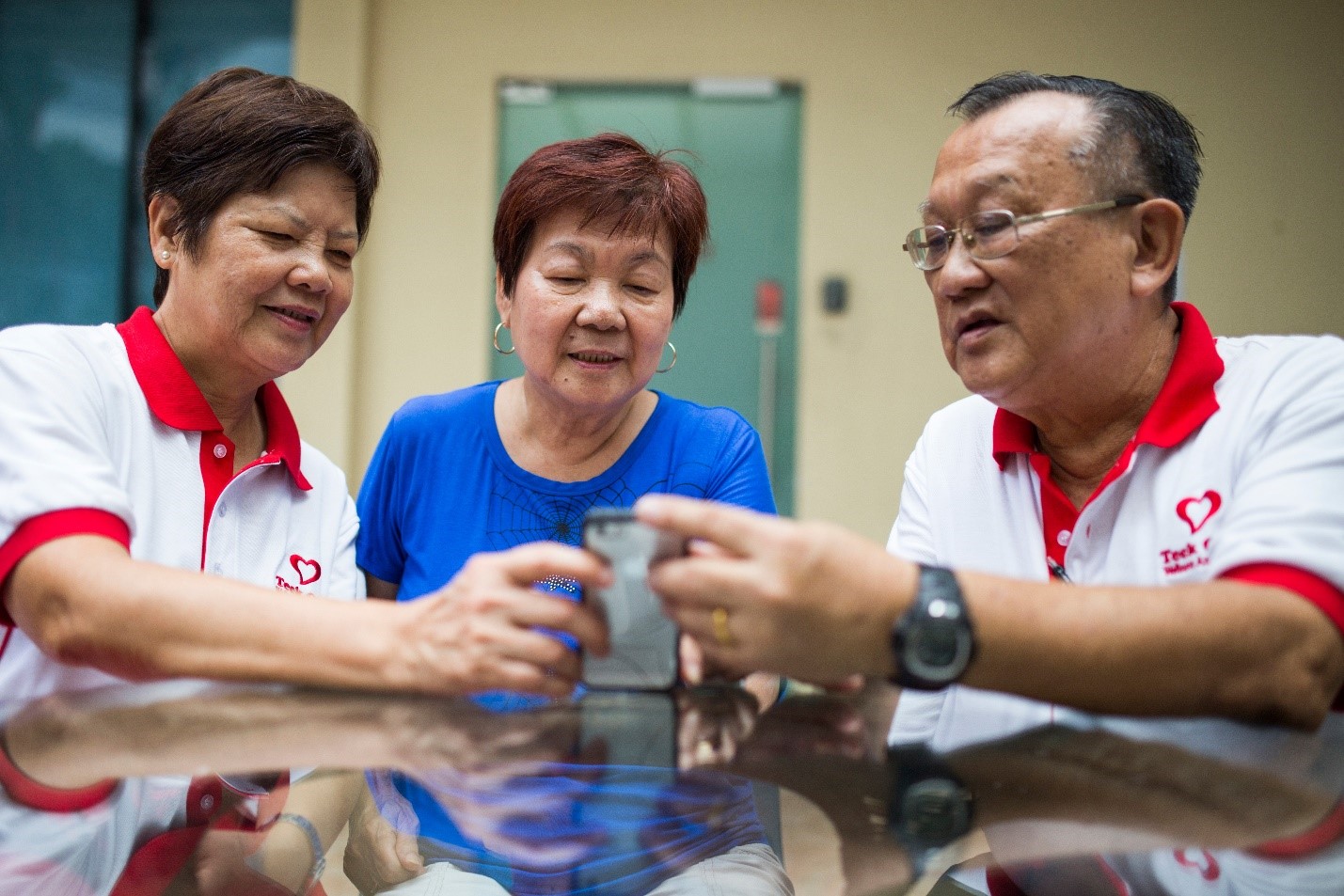 The challenge of staying up-to-date

"I remember carrying around many folders that contained different pamphlets related to the schemes when I conducted house-to-house visits," says Madam Soh, who is chairman of the Teck Ghee Zone L Residents' Committee (RC), recalling her early years in the grassroots.
Says Mr Ang, a member of the Teck Ghee Zone "E" RC: "One of the challenges we face is keeping up-to-date with changes to the existing schemes or the introduction of new ones. We try our best to memorise them so that we can help out as many residents as we can."
A load off their backs
 
Mdm Soh has been a grassroots volunteer for 10 years. Mr Ang has been serving for seven years. Naturally, the details of financial schemes now come easily to them.
But after trying out the AICare Link app, they say the app can be very useful for grassroots volunteers. It helps that AICare Link app is intuitive to use too, since the questions in the app are similar to what grassroots volunteers would ask to assess residents.
"With this app, you can obtain information from one source. I can get all the information I need immediately, and at a simple touch of my phone," says Madam Soh.
Helping residents as quickly as possible
 
Madam Soh believes the AICare Link app can help grassroots volunteers like her do their job better. They do not need to worry about whether or not they have missed out certain details about the schemes, or spend too much time referring to different sources to get the information they need.
She says: "We can really focus on getting our residents the help they need as quickly as possible, and this app will help us with that."
Find out how to download the AICare Link app here.
.