Activity Targets Locked: Retiree's Archery Passion Keeps Him Focused
In the early 1980s, overseas travel was considered a luxury that only the well-heeled could afford. For many young Singaporeans then, the chance to go abroad was a major life experience. It is no wonder that Mr Frankie Hoong, then in his mid-20s, still remembers his first flight out of Singapore with such relish, where at the time, he was one of the top archers in Singapore.
We spoke to the former national archer, now 65, about his heyday in the field sport, and learn more about what keeps him going in his later years, in this new series on seniors who stay active in their own unique ways.
A Casual Hobby, Turned Into One's Passion in Life
Frankie stumbled onto his love for archery by accident. He picked it up as a casual hobby at first, because he found that the sport was something he could do alone without having to coordinate a group of friends. Little did he expect that picking up this hobby set a path for him to become one of Singapore's best archers, opening the doors to Southeast Asian (SEA) Games and other global championships.
Frankie recalls the details of his younger days: "My best score was 1,218 of 1,440. I was the third person nationwide to hit the high score. It was awarded to me during an international-level competition"
Fun Fact: During 1956 to 1986, the format of the competition was to shoot in four distances (90M, 70M, 50M and 30M) with 36 arrows for each distance. The bow and arrows at that time was not as modernised, so it was a different competition as compared to today.
After three global tournaments from 1987 to 1991, Frankie turned competitive archery into a recreational hobby to balance his work obligations. 
Unlike his unwavering passion in archery, Frankie's career trajectory was less straightforward – after national service, he joined the oil industry and worked there for seven years. But the sector became less stable due to geopolitical issues abroad, and he left to embark on the rail transport sector. 
During his competition days, Frankie juggled sports with his full-time job at SMRT. Though he first started out operating the engineering train when the pioneering train stations were built, he was eventually promoted to Train Crew Manager and put in charge of scheduling SMRT operations for over 80 colleagues every day. One of his career highlights was being the train operator to pilot the first Singapore Mass Rapid Transit (SMRT) train when it was launched in 1987.
"I drove Deputy Prime Minister Ong Teng Cheong from Toa Payoh to Yio Chu Kang MRT on the first train," Frankie recalls. "There's a picture of me somewhere on The Straits Times then."
While work kept him busy, he spent whatever free time he had with his bow and arrow on the field.
Frankie finally decided to leave his job in 2011 to devote his time to archery fully. He joined the International Archery Federation to spearhead archery as a sport in Singapore and its surrounding regions.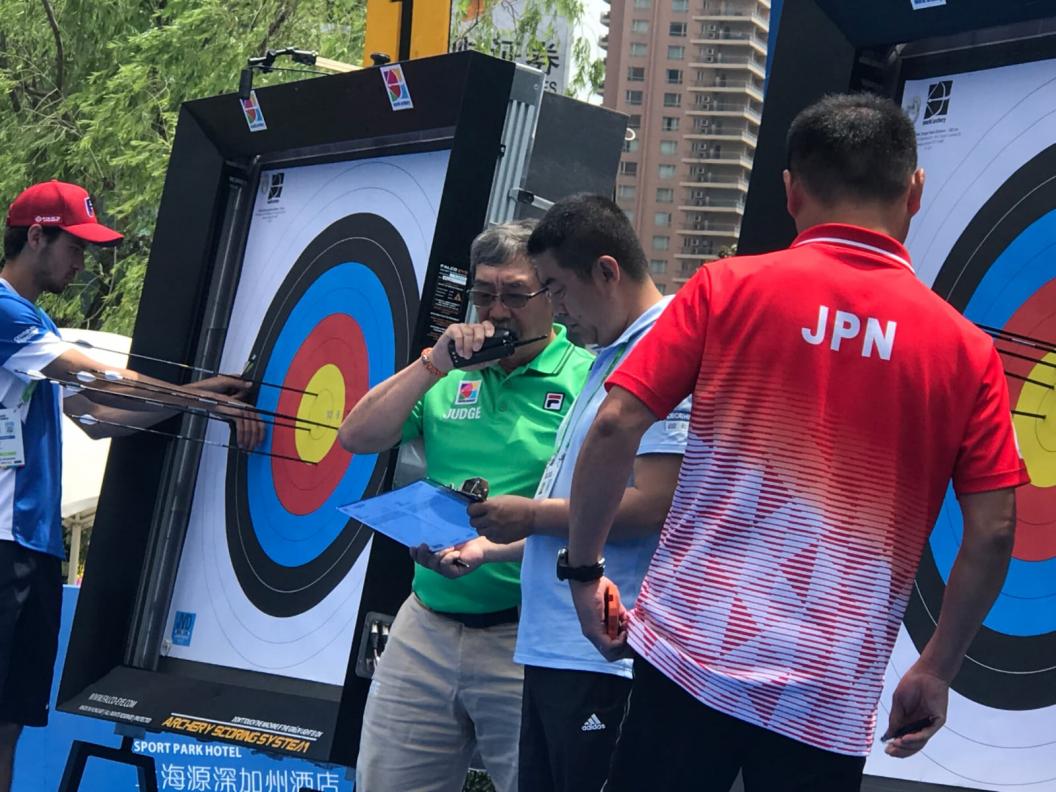 He received accreditations that let him become a registered coach and international judge. Before the pandemic, he traveled the world to judge international competitions and key archery events around the ASEAN region. He was recognised for his involvement in the first Youth Olympic Games in Singapore.
Staying Active and Keeping Fit
As a young serviceman in the special forces, Frankie was accustomed to rigorous training and high-speed activities. He strives to keep fit in his golden years, and says his love for archery has made him more aware of ways to maintain his health and personal fitness.
For example, he credits archery for giving him a great posture – by learning to stand straight while holding the bow, he avoids slouching even when he's not doing the sport. This straight posture helps him avoid becoming stooped, which can be a common problem faced by seniors.
"Keeping your knees healthy is the most important for anyone getting older because if you have knee issues, you will start to give yourself excuses not to work out," he adds.
Despite the effects of ageing on his muscle strength, he tries to keep active with less strenuous exercises like daily walks and stretches. 
When the pandemic hit and restrictions were in place, like everyone else, Frankie experienced a dip in social activities. He felt the psychological effects of being distanced from his friends and the things that he used to do. YouTube workout videos were a game-changer for him and they kept him moving at home. 
"If you're still able to move around, and you're still alert, then keep yourself fit by exercising and getting your mind active. If your mind slows down, then your whole body would start to slow down," says Frankie.
Mini-Workouts Throughout The Day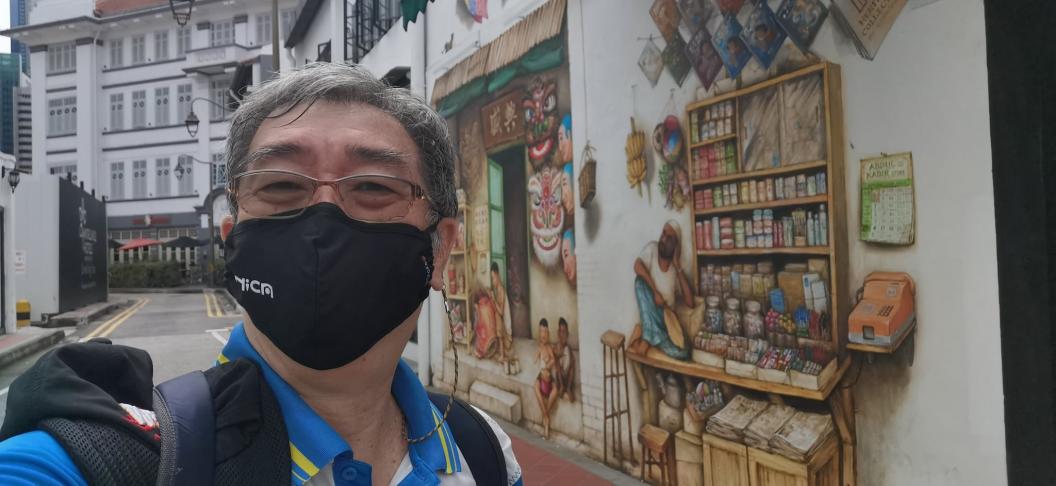 Frankie find ways to add workout activities to move around. From walking the distance of a few bus stops to buy dinner and doing some simple stretches at home, the pandemic has forced them to get creative with keeping fit. 
"I want to remain fit so that we can maintain our daily life and be happy and healthy. We take daily walks of about 45 minutes. I tell myself that I have to earn my delicious dinner with the exercise," says Frankie with a cheeky laugh.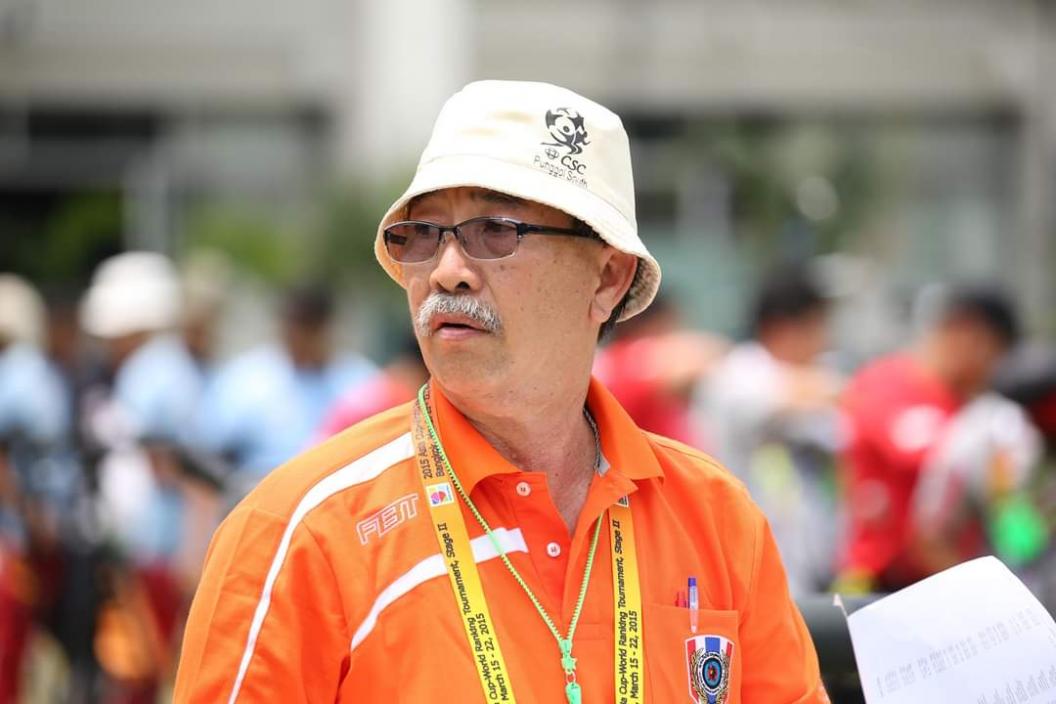 Taking up archery trained his mental focus and has also taught him patience. 
Frankie believes that, like in sports, one's mentality is the most crucial factor to keep their goals in check. If one's mind isn't set on a plan, one will not excel in it. He believes the concept of active ageing should be a personal goal for seniors to strive toward so they can live a fulfilling life even as they age.
Frankie says, "In sports, your mentality is the most important. If your mind isn't set on your goal, then you wouldn't be able to do well."