Contact tracing plays a key role in containing the spread of COVID-19. By identifying the close contacts of confirmed cases, contact tracing allows the authorities to quickly isolate potential carriers and prevent them from passing the virus to others.
What Is TraceTogether? 
The TraceTogether technology was developed to enhance and speed up the process of contact tracing. It comes in the form of a mobile application and, for seniors without a smartphone, TraceTogether tokens. 
Over the past few months, Silver Generation Office volunteers and staff distributed more than 10,000 of these TraceTogether tokens to seniors.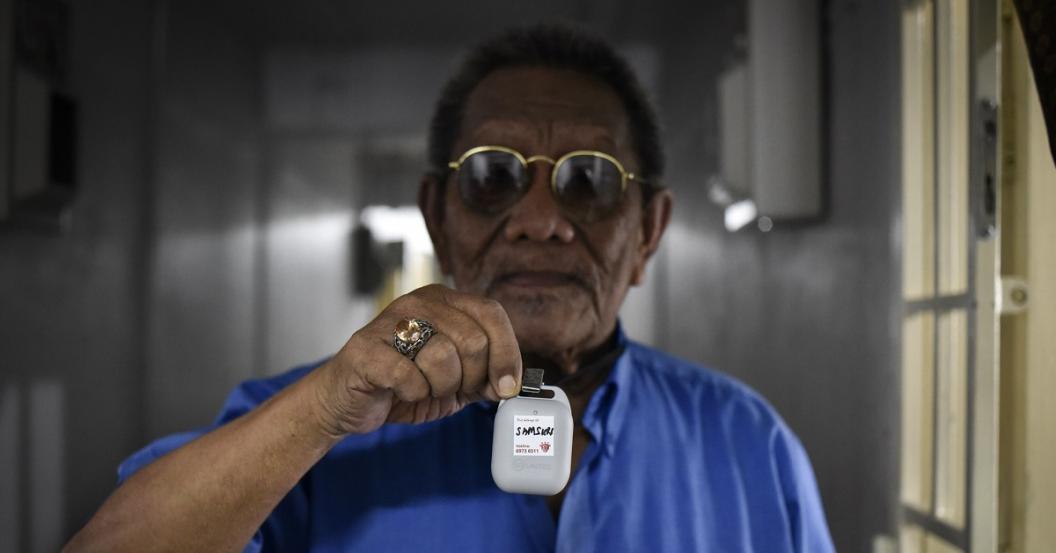 How It Works
TraceTogether relies on Bluetooth signals to identify other TraceTogether devices (i.e. tokens or mobile app) near the user. Each device contains a random ID, which will be stored upon close contact with other users.
These IDs will be used to identify anyone in contact, or in close proximity with a COVID-19 infected person. Upon identification, the affected individuals will be contacted by the Ministry of Health (MOH) to provide them with the support they require, such as swab tests and quarantine facilities. 
Seniors simply need to carry their assigned TraceTogether tokens when they leave their homes, by wearing it around their necks or keeping it in their pockets. The battery-powered tokens can last up to nine months.
Your Personal Data Is Safe
Every precaution is taken to keep your personal data safe.
The tokens do not collect data on where you've been, only the TraceTogether IDs. All data is anonymous and encrypted, which can only be retrieved by the MOH in the event of possible COVID-19 infection during contact tracing. All data is also automatically deleted after 25 days.
Let's all play our part to contain the spread of COVID-19! If you have a smartphone, here's the link to install the app.