Chinese New Year celebrations are a great way to make memories for the whole family because it's one of the few times in a year you get to see your relatives. Apart from reunion dinners, why not organise activities for your senior loved ones to enjoy? We've rounded up fun things for you to try with them and the rest of the family this Year of the Rabbit. 
 
1. Take in the riot of colour that is Chinatown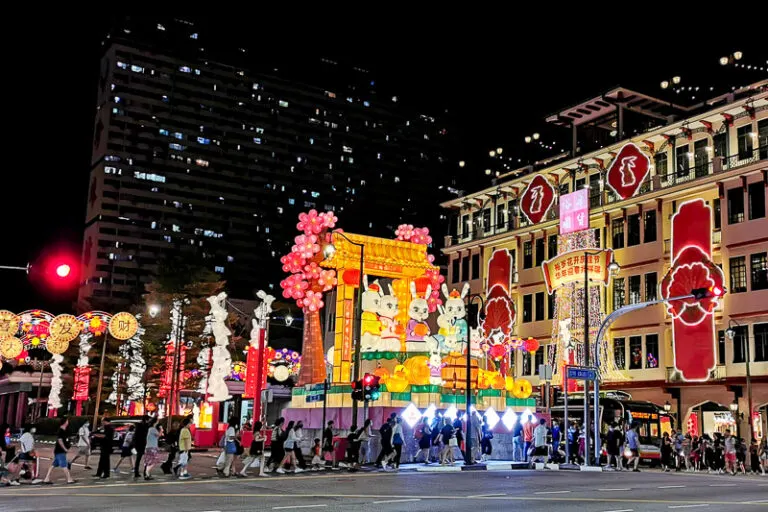 Every year, Chinatown comes alive with lights and beautiful sculptures. It's even more fun this year, as street celebrations are back after a two-year hiatus. Stroll down New Bridge Road, South Bridge Road, Upper Cross Street and Eu Tong Sen Street to admire this year's colourful display of rabbits and other CNY decor. The centerpiece of the whole thing? A massive 10-metre display of a multi-generational family of rabbits! 
Also, the Festive Fair is back this year, featuring 280 stalls selling festive goods, so it's a great time to go shopping for your fave goodies!
 
2. Check out special CNY activities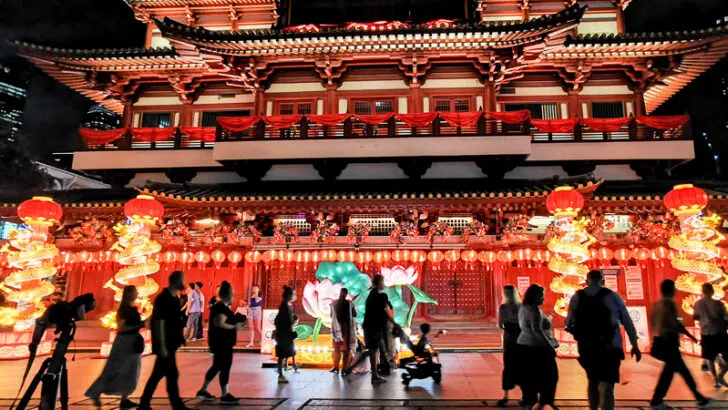 Here's a list of what's in store: 
Countdown party, 21 Jan, Kreta Ayer Square: You and your family can either join the celebrations at the actual site or tune in to Channel 8 from 10.30pm for the live broadcast. 
River Hongbao, 20-28 Jan, Gardens by the Bay: Visit the annual festivities at Gardens By the Bay. Admission is free!. Here are some must-dos while you're there: 
Look out for more than 18 large-scale lanterns featuring deities such as the God of Fortune and the 12 zodiac animals scattered throughout the Gardens. Don't forget to check out the star of the festival, the "Dance of Spring" lantern set, a 30-metre long floating lantern at the Dragonfly Lake 
Catch the nightly entertainment programmes at the main stage by Chinese cultural troupes, Getai singers, and Mediacorp artistes
Sample your favourite snacks at the food stalls
Explore "Dahlia Dreams" exhibit at the Flower Dome, featuring 100 bunny figurines. Note that the exhibit at the Flower Dome is not part of the free River Hongbao activities.  
You can still join in the festivities virtually even if you can't make the trip down. Catch their nightly festive shows online or take part in daily lantern riddles. For more information or to plan your visit, check these sites: https://riverhongbao.sg/, https://www.gardensbythebay.com.sg/en/things-to-do/calendar-of-events/dahlia-dreams-2023.html
Chingay Parade, 3-4 Feb, F1 Pit Building: Expect a fun-filled weekend of art, culture and heritage set to this year's theme, "Embrace Tomorrow". Alongside the iconic Chingay floats, expect 17 community mini-floats, a container art installation and performances. Tickets start at $20. Get yours here: https://www.sistic.com.sg/events/chingay0223
While it's great to show your senior loved ones around the festivities, please take note that there will likely be huge crowds so plan your itinerary well. Visit earlier in the day or on weekdays to avoid congestion. Also, make sure your loved ones are not overwhelmed or tired out — bring water to keep them hydrated and wear appropriate clothing and footwear so they're comfortable moving around. 
 
3. Spring clean together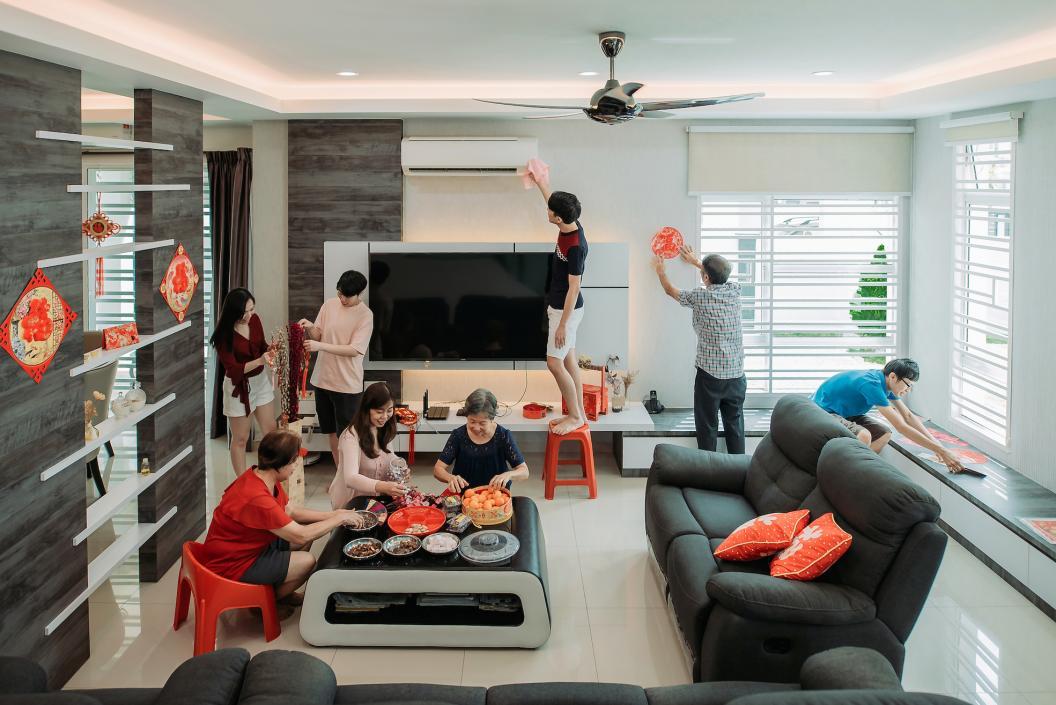 Getting the house ready for the festivities can be fun, if you plan it right. Spend time  looking through photo albums and chat about the good old times with your senior loved ones when you take a break from cleaning the house. 
 
4. Decorate the house together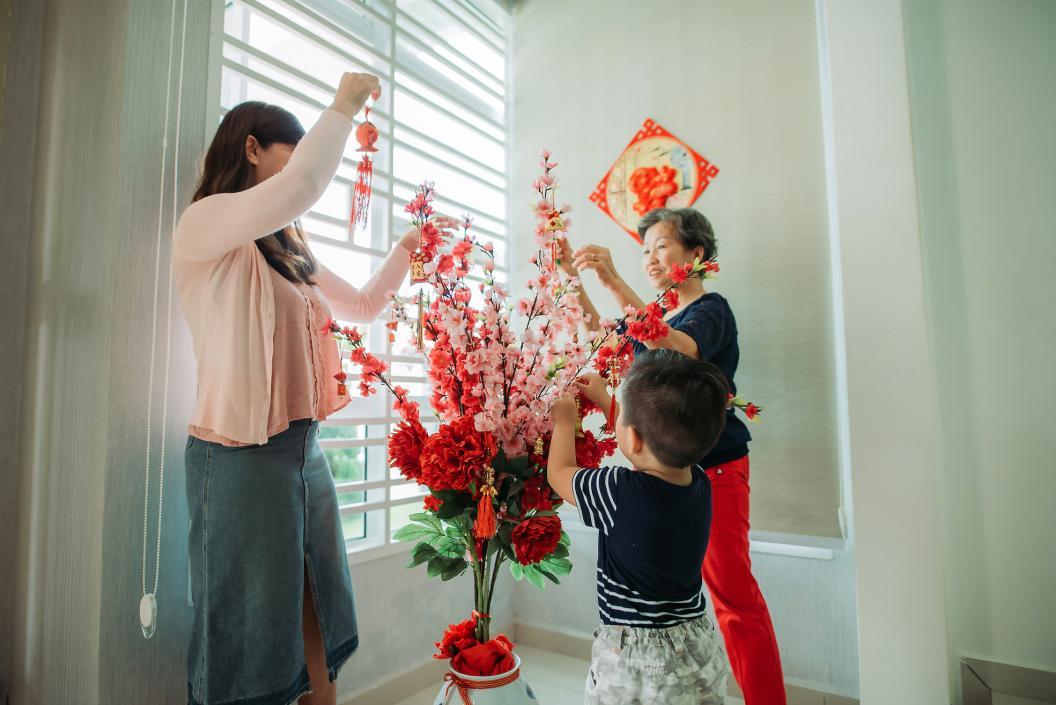 Usher in the new year by spicing up your home with festive colours. Get them involved in planning the decor or, better yet, making lanterns and fans.
 
5. Cook up a storm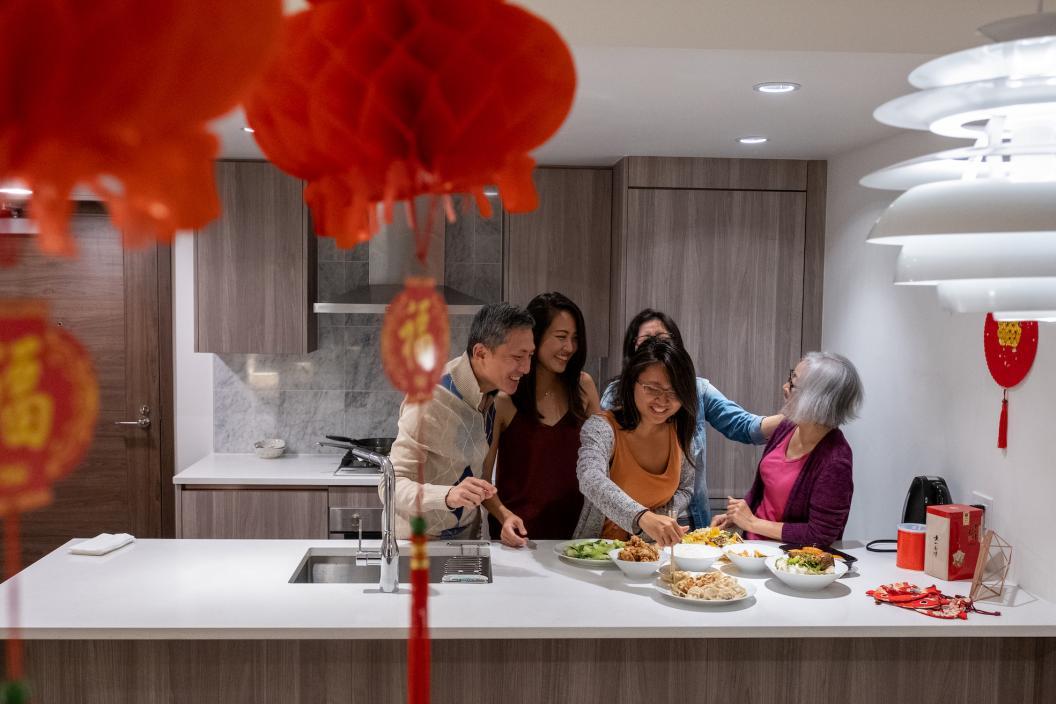 Ask them what their favourite CNY dishes are, and have fun planning the menu. If cooking a full menu is too strenuous for your senior loved ones, consider making only one delicacy or snack, such as baking pineapple tarts or making dumplings with the whole family. 
 
6. Coordinate your #OOTD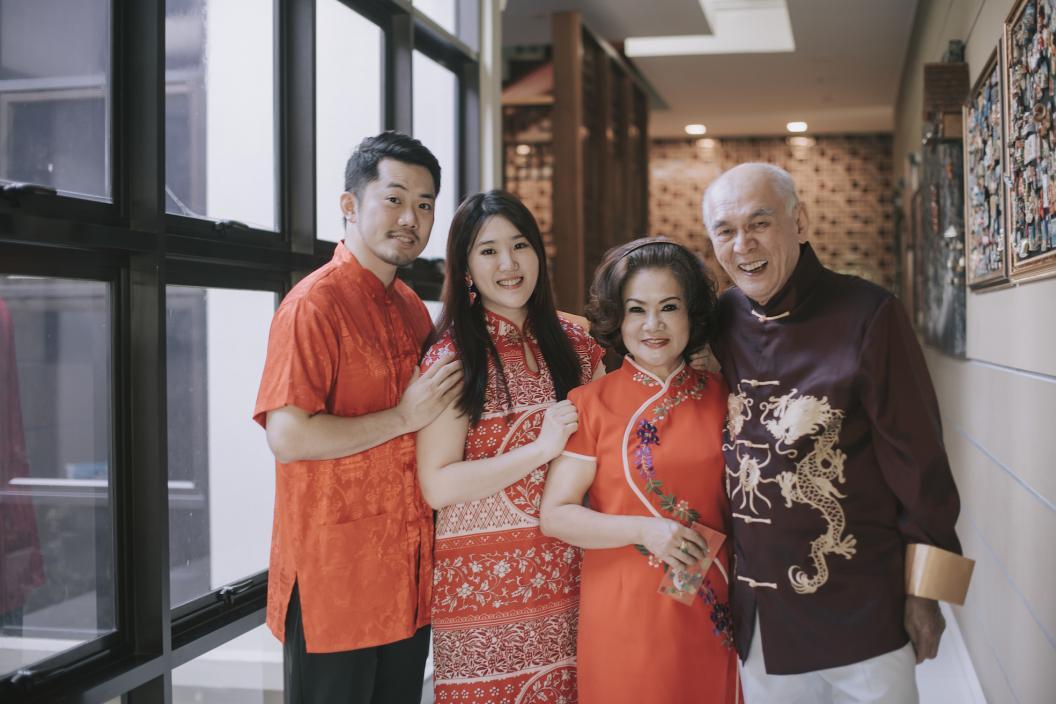 Have fun coordinating outfits with your grandparents or with the whole family. Take some great family snapshots to mark the occasion and make this a tradition! 
 
7. Organise game nights
With the extended family around, Chinese New Year is a great time to schedule fun games that everyone can take part in. Play mentally stimulating games like mahjong or cards, or consider board games, pictionary or charades — guaranteed laugh out loud moments with the whole family.
 
8. Take time to listen to their stories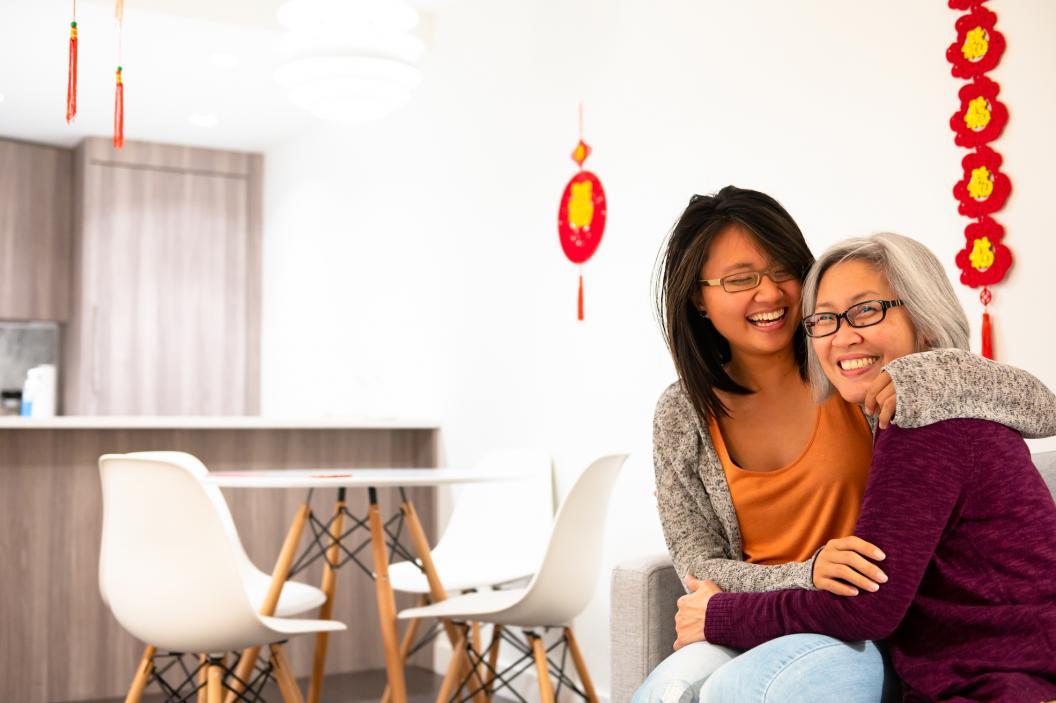 There's no better time to learn more about your senior loved ones and your family history than while you're doing these activities. Ask them questions, listen to their stories. After all, CNY celebrations are a time for family togetherness, and what better way to honour family than to learn more about your history? 
We hope we've given you some great ideas on how you can spend the holidays with the family. Here's wishing you a Happy Chinese New Year!