特为收看《歌台欢乐夜》的观众列出的室内活动
Are you tuning in from eGetai Season 2?

收看《歌台欢乐夜》的朋友,您可以在这个网页找到可以和家人在家里一起做的一些活动。与您的亲人分享这篇文章,看看你们想试一试哪些活动吧!
如果您有需要帮助的地方,请拨打护联中心的热线 1800-650-6060.
Staying home, reducing meet-ups with friends, or avoiding crowded places like hawker centres and shopping malls. These guidelines are standard advice we all know by now to protect ourselves from the recent surge of COVID-19 outbreak.
Despite that, it's tempting to ignore the advice and head out, because many people – not just seniors – feel cooped up at home.

The good news is, this month (October 2021), the Government produced eGetai programmes for seniors in Singapore to enjoy from the safety and comfort of home. That's not all – some celebs even dished out advice on things to do that can keep seniors safe!
We've put together a list of ideas to do at home that seniors may enjoy. We hope you find them useful and share them with your loved ones too!
1. If They Can Cook, So Can You
Love cooking? Or just want to avoid going out when it is crowded, such as during "peak hours" i.e. mealtimes? Why not take it to the kitchen to try out some new recipes?
You'd also want to check out these videos where AIC collaborated with celebrity chefs and challenged them to produce some home cooking recipe videos using simple and common everyday ingredients.
Click here to check out our blog's #EatWell series for more recipe ideas!
2. Keep On Moving
One big challenge of staying home is that you run the risk of being inactive. The Health Promotion Board recommends that people should do 150 minutes of exercise every week to stay in good shape physically and mentally. Not sure how to accomplish this at home? We've rounded up our popular Age Active fitness tips here, along with simple routines that don't require equipment! These are also suitable for people with limited mobility.
If it is your first time doing these routines, start slow. Make sure a family member is around to supervise you, and help you if need be.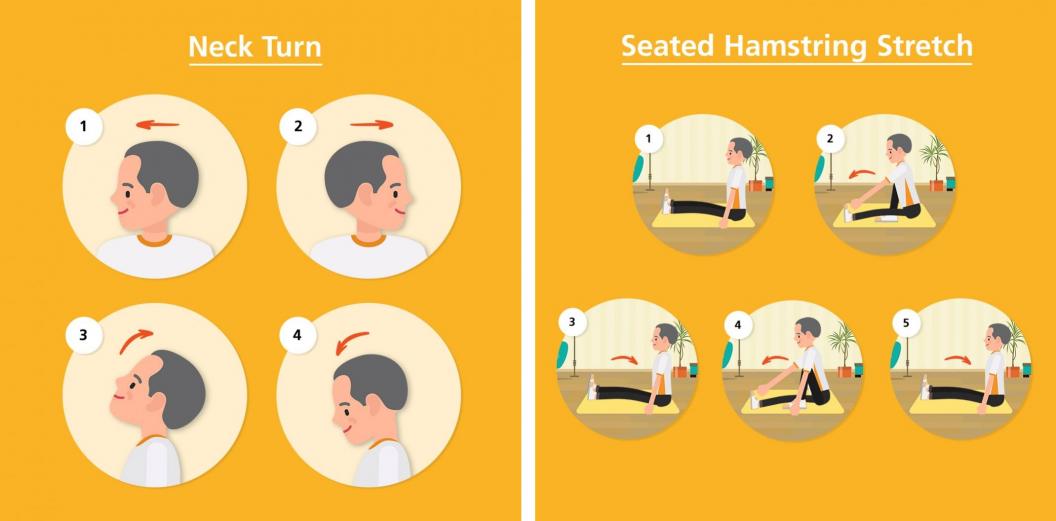 Click here and here to see the rest of the exercises!
3. Find Your Inner Zen
We've talked about nourishing your body with healthy food and exercise, but don't forget to also take care of your mental health.
The stress of this continuous pandemic can make it hard for us to cope and adapt to the changes. Mask-wearing, carrying hand sanitiser everywhere and tracking infection cases daily have taken their toll on some of us.
During such times of upheaval, Mindfulness practice can help us stay grounded by focusing on the present. Many studies have shown health benefits to practising deep breathing exercises daily.
Brahm Centre, which conducts mindfulness workshops, has several valuable resources on its website that can help you practise mindfulness at home.
Here are some resources in English

4. Silent Disco With Classic Tunes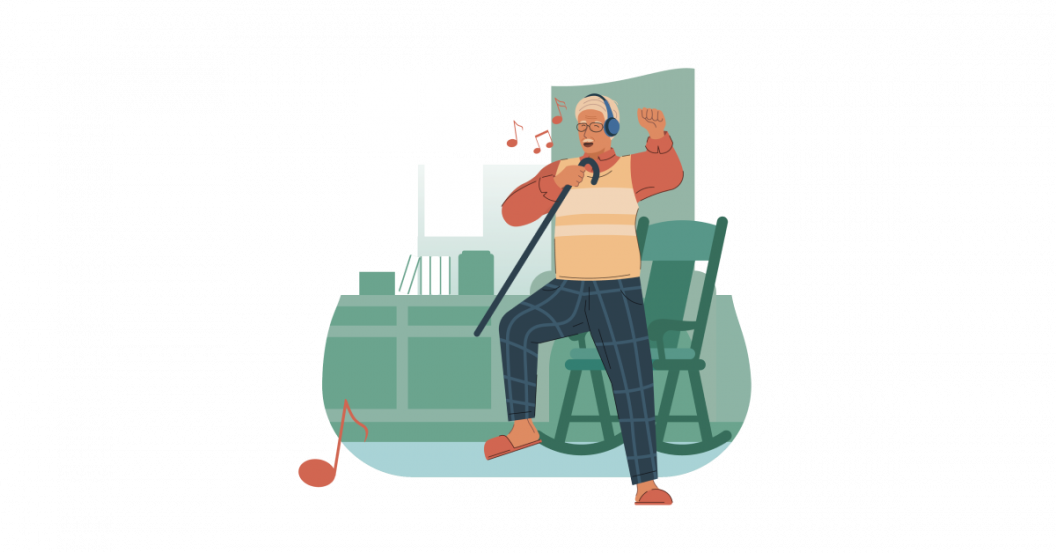 5. Explore Singapore On Your Couch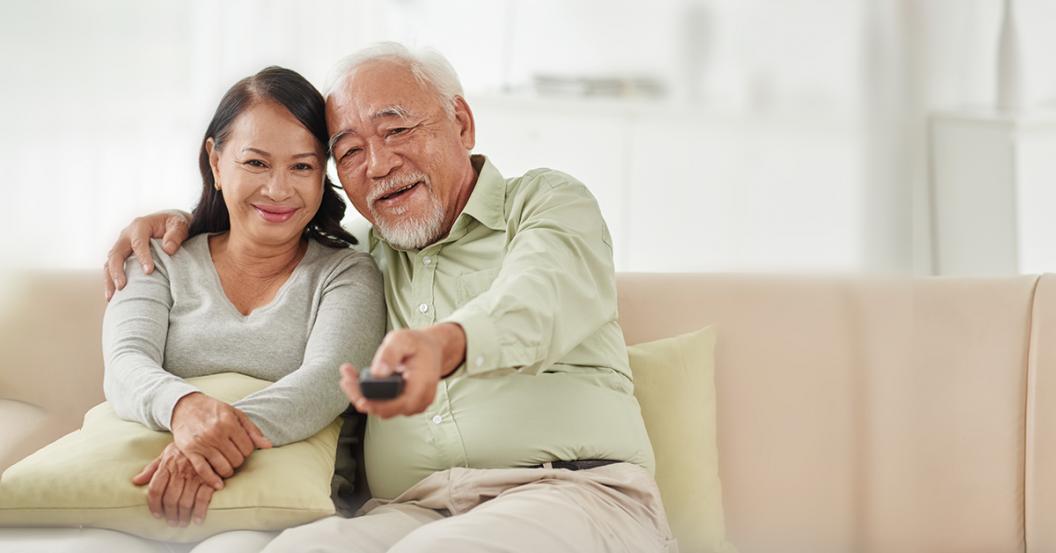 Do you prefer to have a nice quiet day just watching TV? Then this might be for you!
There are many shows you can watch on demand with just a click of a button - from entertainment to current affairs, and exercise programmes. Choose the programme from a wide list of selection on meWATCH or other streaming service.
To start, why not try give these local programmes a try?
This is also a good opportunity for you to bond as a family. While watching the programme, or after it's over, talk to your loved ones about what you all have watched and what you liked about it. You can also talk about how the programme made you recall some happy memories from the past.
Read more about these TV shows here.