After talking to Deborah Choi, you can't help but believe in the power of reinvention, of second chances, and of believing yourself capable of doing things you never even previously thought of doing — such as becoming a fashion model… and having Orchard Road as your runway. 
Deborah never thought that she could be a model until one of her friends who owns a modelling agency for seniors asked her to give it a try a few years ago. 
"I was hesitant at first, but she told me that I carry myself very well, so I should try it. I know I'm quite photogenic, so I agreed. I had done a few photoshoots before in a studio setting, but I never thought I'd be modelling down Orchard Road for this shoot!" she says. 
She might be new to the scene, but her instincts are spot-on. During the photoshoot, this 70-year-old walked down Orchard Road exuding confidence, so much so that a few passers-by snapped photos of her. One even approached our crew to ask if she was an actress, and told us to let Deborah know how cool she is.

Her discovery for her newfound passion seems like a plot out of a movie, but then, Deborah has never been one to be conventional. As if to preface the rest of the interview, she says, "My life is very interesting."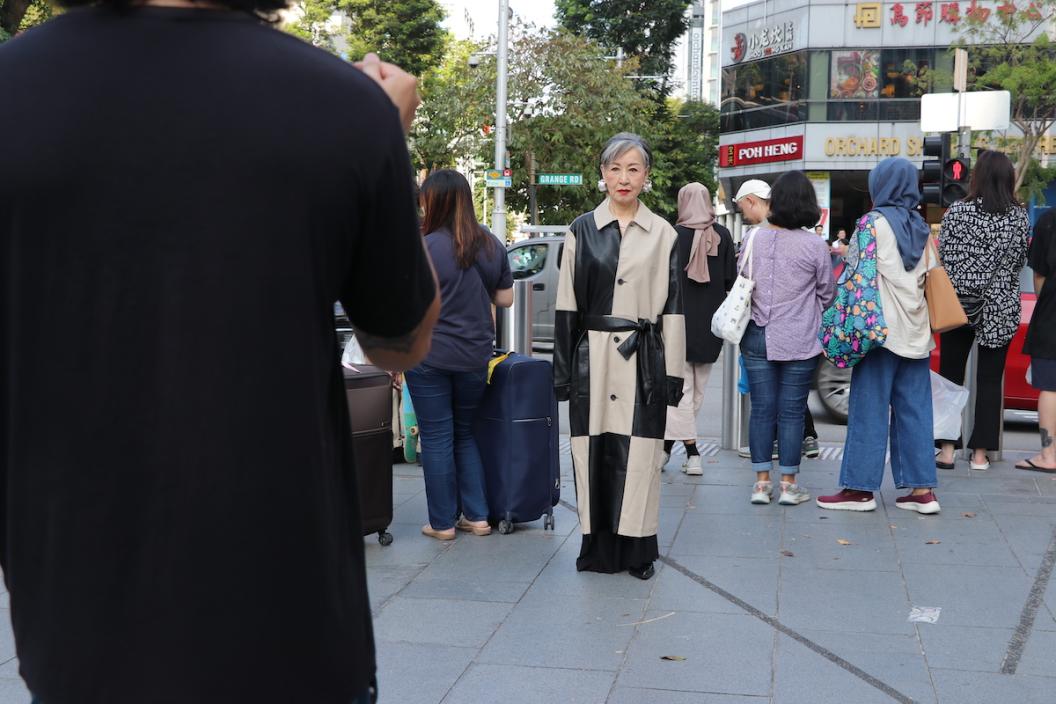 How do you feel about modelling, something quite new for you? 
I felt so great when I walked. I loved the feeling of being in fabulous clothes, walking on the empty road and interacting with the camera, as we did with this shoot. When you get to be my age, you don't feel quite shy about anything because you don't need to please anybody. Being a model is a good thing to be. It can develop your self-confidence.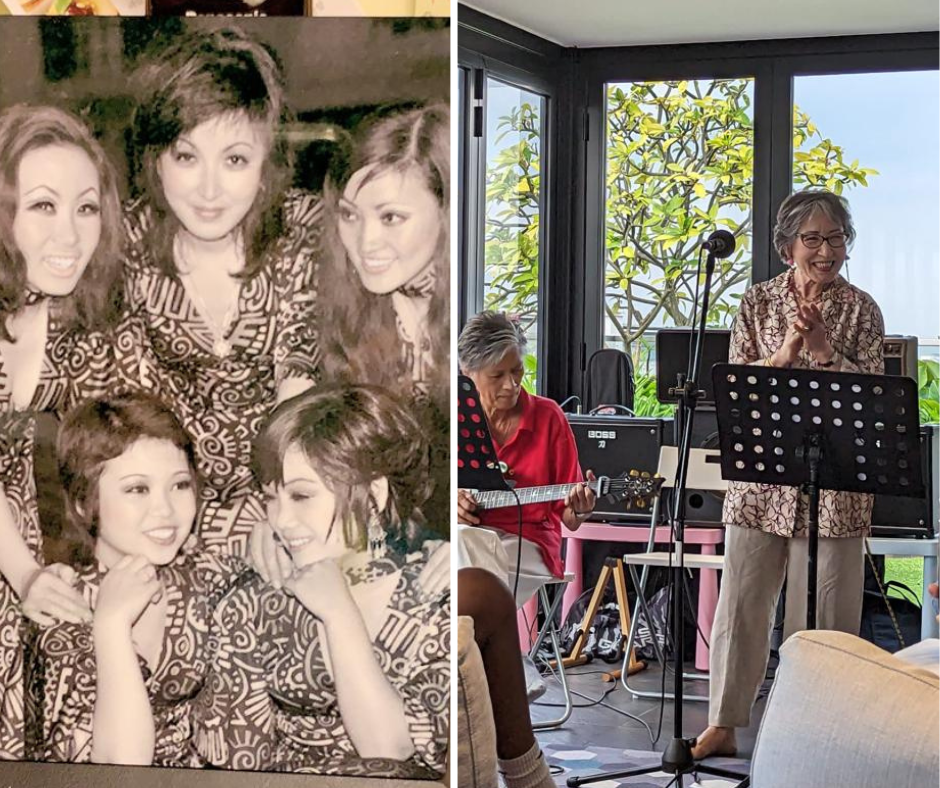 But being in the spotlight isn't really new to you. You were once a member of a girl group when you were young! Tell us about that.
Yes, I'm not shy about doing things in front of people. I've always loved music since I was young. In 1971, before I moved to Singapore and became a citizen here, I was a member of a girl group called the Gigi Girls. Since we were all Korean, we did a lot of K-pop songs. We sang, we danced, but we mainly played instruments. I thought we were pretty good, we even toured around Southeast Asia. It was so fun!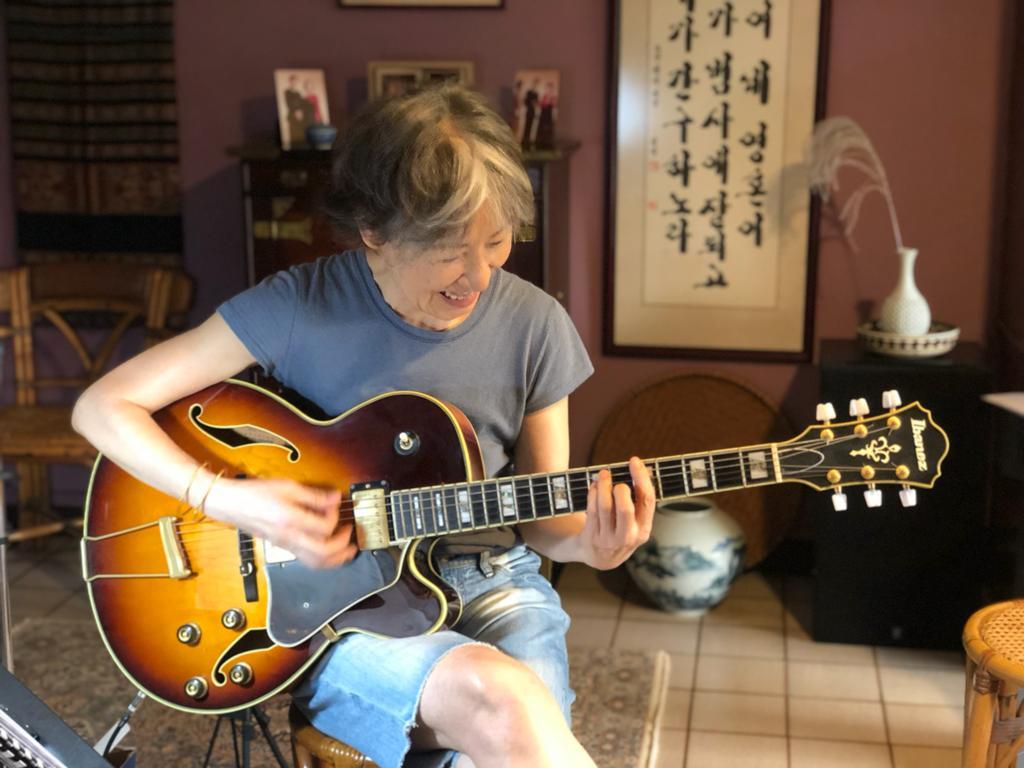 But you didn't continue with that and shifted gears to do other things. Why is that?
I gave up performing with Gigi Girls because I married a Singaporean and eventually settled here. We started a family and back then, it wasn't possible to combine performing with having a family. But I haven't really given up performing, you know. I'd sing in church with the choir, I still do. And now, I also go to a nursing home every Tuesday to sing and keep the seniors company. I practise with a few Korean groups. They've invited me to sing with them because I have a wide vocal range.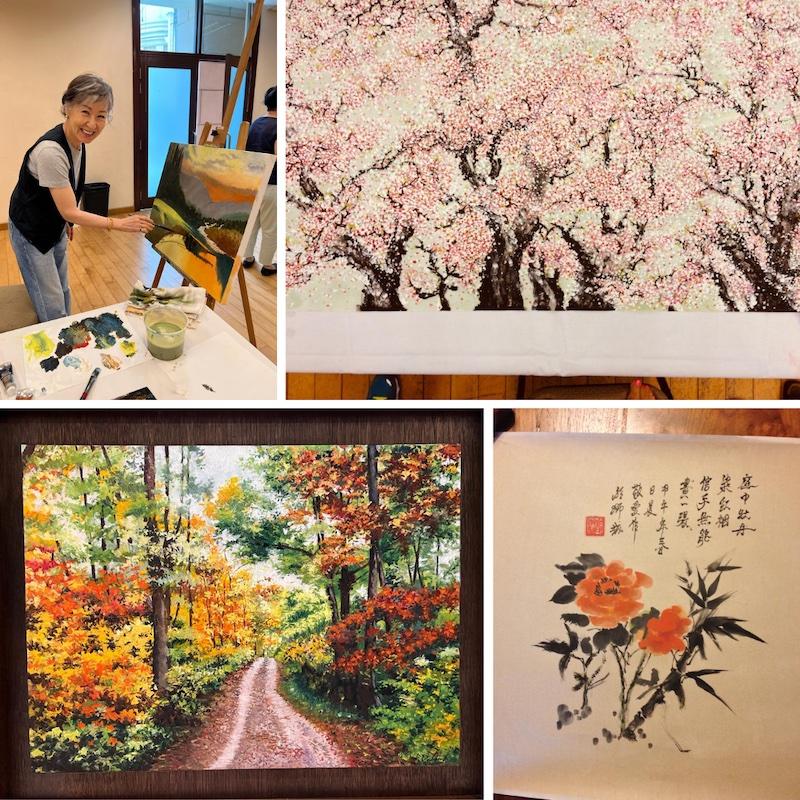 You're obviously not afraid to try new things!
I'm not — I've always been curious about many things. I like learning. For example, I play the guitar and sing during my visits to the nursing home. I learned the guitar by myself but recently started lessons, to help me learn new chords and new songs. And now that I can play classical guitar, I want to learn how to play bass and electric guitar. I can also play the flute and a bit of piano. 


I think we should be interested in many things — seniors, especially. Aside from music, I learned oil painting — I love painting colourful scenery. I also like going for walks and lifting weights. Having many interests will make us grow old gracefully, I think. People need to have interests, be brave and try out things they haven't done before. That's what life is all about, isn't it?