(This story is from our archives of NextStep Magazine. The Magazine has since been renamed to AIC With You)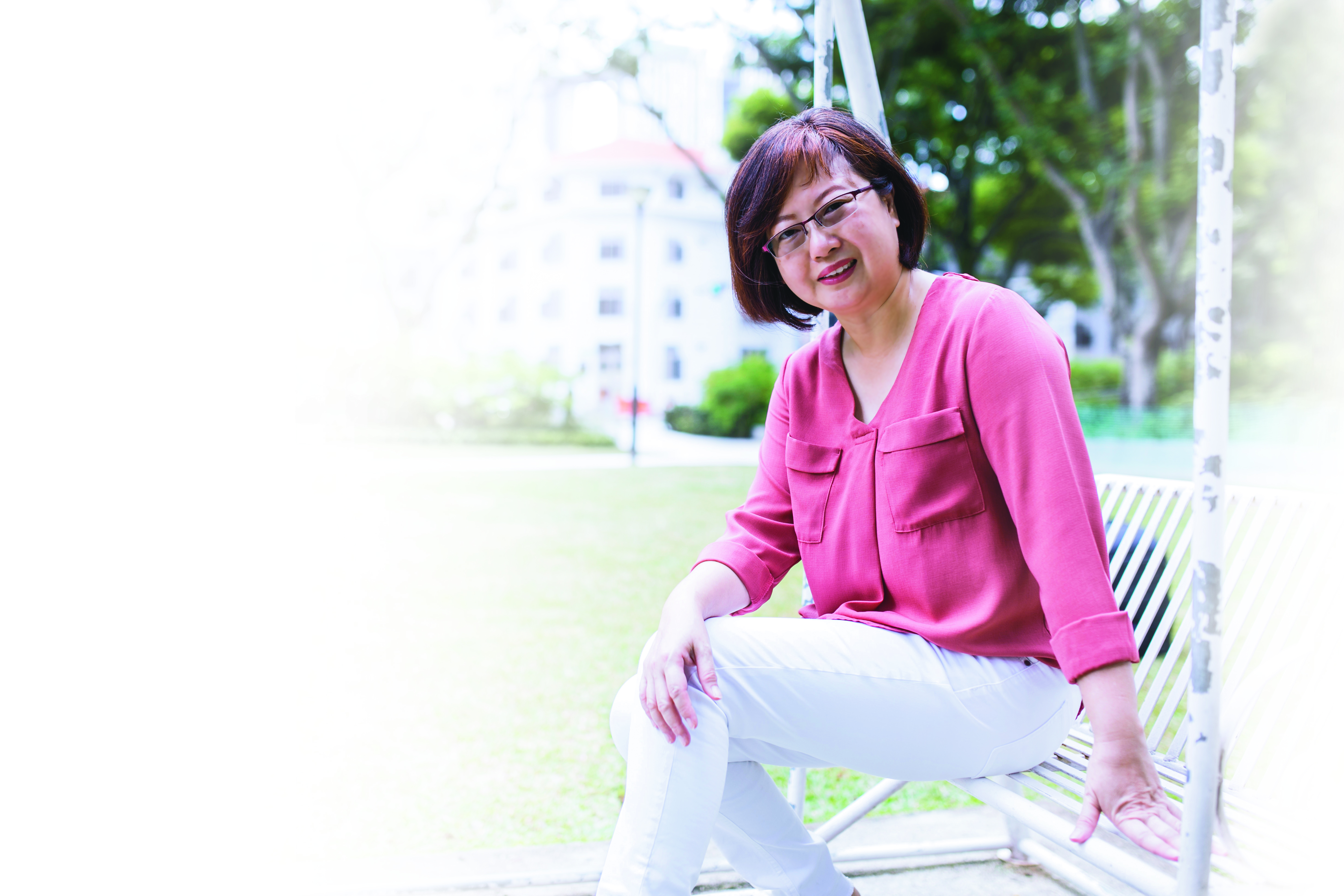 In 2005, Caroline stepped out of the workforce to look after her son. Ten years later, opportunity knocked at her door when her neighbour told her about the SG Ambassador programme. Due to the programme's flexible schedule, she felt that she was able to contribute to something meaningful while looking after her son. Caroline does her volunteering duties three times a week in the morning while her son is in school.
Making a Change
 
As an SG Ambassador, Caroline visits seniors around her neighbourhood to hear their concerns. One of it was the need for a lift at the Singapore General Hospital and Outram Polyclinic overhead bridge. She took the consolidated comments and went the extra mile to liaise with various government agencies. After much efforts, a lift was finally installed at the overhead bridge. "I get a sense of satisfaction when the seniors' concerns are addressed and their lives become better. I feel glad to see them living healthily in the community," said Caroline.
Sharing Her Passion
 
Caroline brings her son to volunteering events since he was young, and he is now following in his mother's footsteps. He is an active member of his school's Community Service Club, where he visits the elderly and brings them out shopping during festive seasons. As a Parent Support Group member of her son's school, Caroline also encourages other parents to join her as an SG Ambassador.
"Homemakers might feel out of touch with work and the community. So I share with them the joys of volunteering and some of them have become SG Ambassadors too," said Caroline.
A Rewarding Journey
Caroline has gained selfconfidence and has enhanced her communication skills when talking with seniors and brushed up her writing through drafting case notes. She has also made new friends with seniors including a teacher who went on to teach her son Chinese.
Fast Facts on the SG Ambassador Programme
 
• To date, SG Ambassadors have successfully engaged around 450,000 seniors and made more than one million home visits.
• This makes up 7 out of 10 seniors aged 65 and above in Singapore.