Kicking Back into Action: Staying Active and Living a Fulfilling Life Post-Stroke
How did kickboxing help a senior whose mobility was affected by years of "mini strokes" get back into the best shape he's been in years? 
The story began in 2002 when Mr Charan Singh, 79, received the first "warning" that his health was in trouble. That was when he first experienced a Transient Ischaemic Attack (TIA), also known as a "mini stroke".

"I experienced reading problems and was diagnosed to have suffered from a TIA after I was referred to the hospital."

TIAs occur when there is a temporary lack of blood flow to the brain. This can give the patient stroke-like symptoms for a short period (usually less than 24 hours). While the condition is less severe than a full-blown stroke, which might cause permanent disability, research has found that TIA patients will likely have a full-blown stroke later on if they do not act quickly to restore their health.

In fact, Mr Singh's body kept giving him these warnings over the years as he struggled to control his high blood pressure and high cholesterol. Each mini stroke chipped away at his well-being. By 2015, his mobility was affected and he needed a walking stick to reduce the pain in his ankles when he walked.

The retired prison officer missed his active past, when he could move freely and pack his social calendar with all kinds of activities.

Says Mr Singh: "I regretted not paying more attention to my health, and was worried that I would overburden my family due to my illness."
Never Too Late To Change
Mr Singh decided he was not going to keep ignoring his body's calls for change. First to go – his love for fried foods such as fried kway teow and fried chicken wings.

He went on a diet to keep his health in check, paying more attention to the food he was eating, and ate only home-cooked food containing less fat and oil.

He learned about Stroke Support Station (S3)'s programmes at a roadshow in Bedok in 2017. 

One of S3's staff saw him limping with a walking stick in hand, and approached him to do some simple health assessments, such as high blood pressure test. They explained to him about the activities in S3 that can help in his stroke recovery process. Mr Singh enrolled in the S3 wellness programme on the spot, hoping it will help him prevent more chronic health problems. 

He started receiving physical therapy sessions from S3 to improve his mobility, and signed up for more programmes at the centre. 

Physical programmes like Stretch & Strengthen Wellness and Qi Gong have helped rebuild his physical strength and confidence. But the activity he relishes the most is, believe it or not, kickboxing.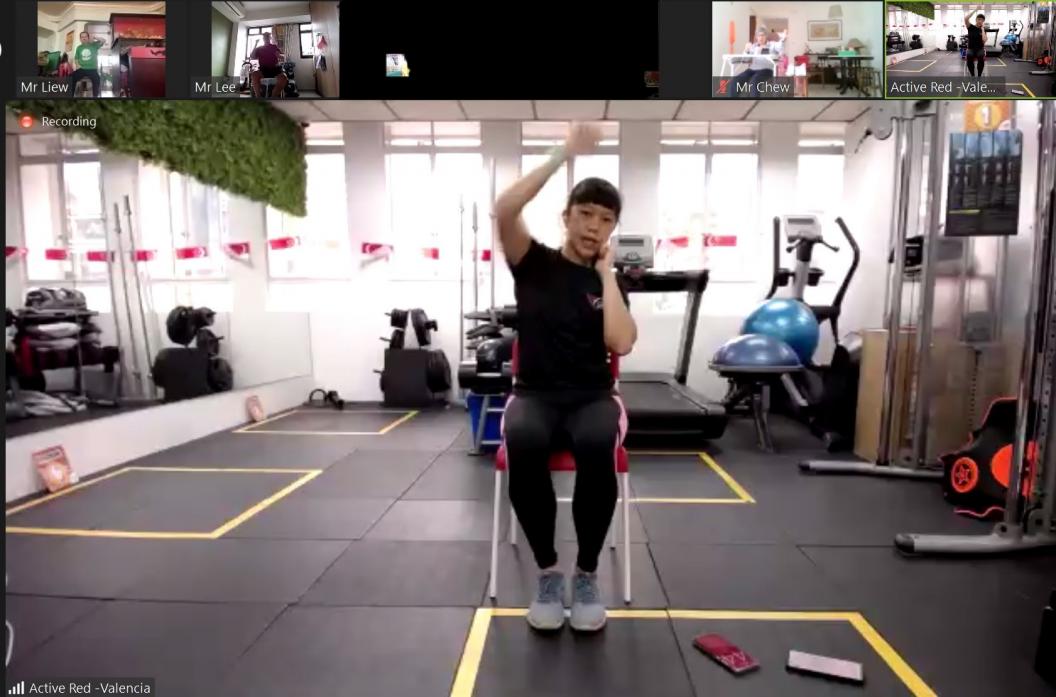 "I always thought that kickboxing was suitable only for young people and professional boxers. I did not know that kickboxing is suitable for stroke survivors as well until I attended the classes in S3!" - Mr Singh
S3 partnered with Active Red, a fitness studio, to organise the kickboxing classes, and the lessons were modified so more clients can take part but still find the activity a challenge. For example, the exercises are conducted at a slower pace so that it is less "intense" than regular kickboxing classes.
He never thought he would be able to learn a new sport in his condition. The kickboxing classes, and encouraging instructors, gave him a much-needed boost to his confidence. This motivated Mr Singh to continue exercising. 
In fact, Mr Singh has also signed up for lifelong learning classes to expand his knowledge in topics such as digital skills, where he learned how to use a smartphone.
Keeping A Positive Mindset
While Mr Singh seemed to have found his rhythm to manage his recovery, he was haunted by the worry that his TIAs may worsen into a full-blown stroke, which could result in him becoming bedbound or needing a wheelchair. 

Instead of giving in to his fears, he turned his attention to focus on what he can do to improve his physical condition. He learned from his physical therapists that exercising is one of the surest ways towards recovery. 

"After attending the Wellness sessions in S3, I feel more determined. I gained a positive mindset and habit to exercise more at home" says Mr Singh.

Determined to prevent falls and fractures, Mr Singh dedicates 100% effort to the S3 programmes and shuts away negative thoughts.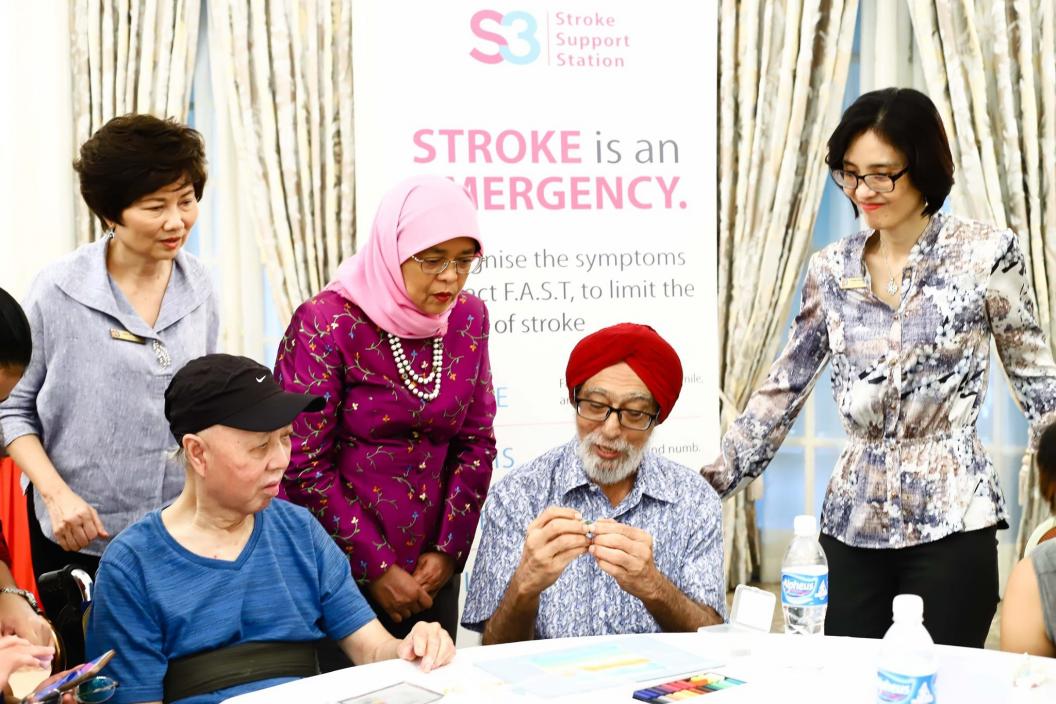 Giving Back on His Road to Recovery
Mr Singh has seen firsthand the importance of exercise on his recovery, and believes firmly that it can help other stroke survivors. 

In 2019, he picked up skills to teach his peers reflexology and relaxation techniques.

He's also turned his energy to giving back to the community. Mr Singh has been an avid volunteer in a temple and helps with cleaning, mopping and washing the dishes. 

"When I do volunteer work, I always hope that I can contribute more. For now, I commit to less intense activities," Mr Singh says.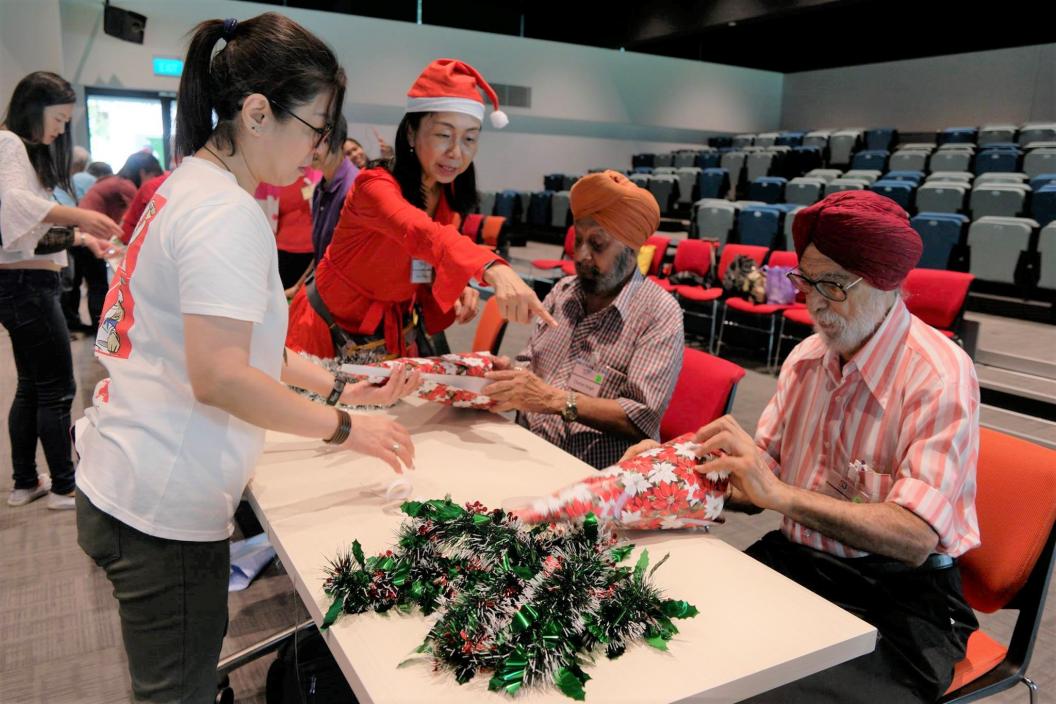 Strong Social Support A Key To Recovery
In the four years since Mr Singh first walked into S3 with a walking aid, he has since worked hard rebuilding muscle coordination and mobility enough that he can walk on his own again. 

Mr Singh feels grateful to his instructors. He says "The instructors believe in us and motivate us with their kind words. Their words affirm our capability and performance, pushing us to do better."

He also credits his success to his family and his close social network. He regularly keeps in contact with his family and friends and had weekly get together sessions before the pandemic. These days, he still communicates with them through phone calls and texts.

Mr Singh strongly believes that exercising and a positive mindset is the best way to recovery. 

"No matter how small or simple the exercise movements may be, they can still help you. The only important thing is to keep moving."