The daily schedules of caregivers can get hectic, and time is precious especially since there is so much to do in a day. Keeping to a daily routine can help you better manage time and care for your loved ones. 
How a care routine helps
Minimises confusion and stress in decision making 
Ensures important routine tasks (e.g. medication) are done 
Get seniors involved in planning their own care routine
Here are the 4 'P"s to get you started on personalising a care routine.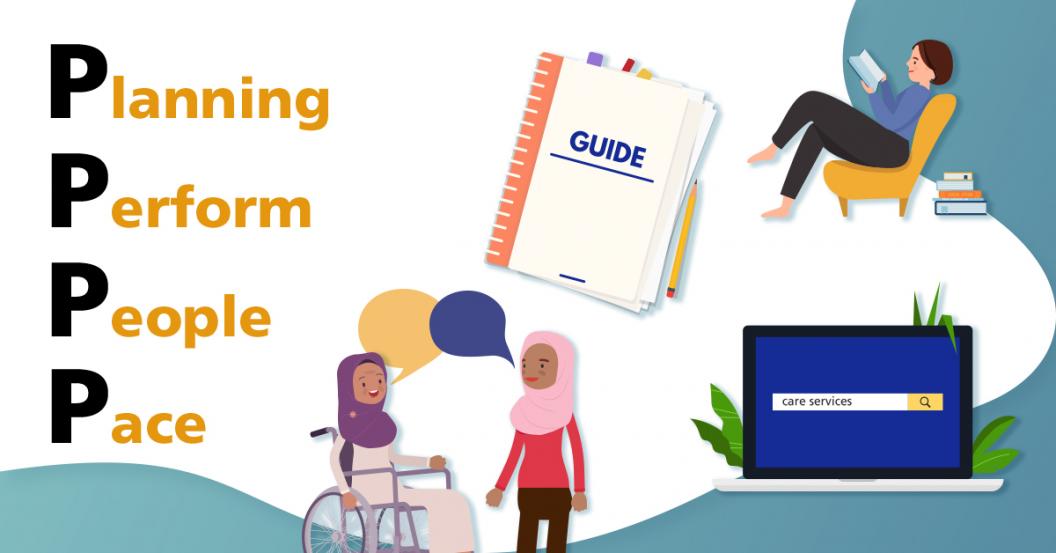 Planning
Make a list of daily tasks and activities
Understand loved ones' needs, preferences, and abilities
Discuss with your family and allocate tasks
Plan activities for yourself
Perform
Use the care routine as a daily guide
Improvise the tasks to ensure you and  your loved ones are comfortable with it
People
Arrange for extra help if you're unable to manage
Look for available care services to support you
Keep other family members updated on your loved ones' condition
Ease the load by splitting up tasks and responsibilities
Pace
Don't overexert yourself or your loved ones
Have adequate rest between activities
With good planning, you can be more efficient in completing your daily tasks, and even free up some time for respite and self-care. Need help getting started? Try using this Basic Care Routine Guide and Template!