Sometimes it's good to re-acquaint ourselves with this Little Red Dot we call home, especially since Singapore is such a dynamic city with new attractions cropping up regularly. The problem is, we all know Singapore is an expensive city to live in, and exploring these wonders could burn a hole in your wallet.
But if you're a senior, i.e. 60 and above, we've got great news for you: Most of these venues and attractions offer discounts and concessions to seniors! Start planning your outings using this list. 
Wildlife Reserves Singapore Group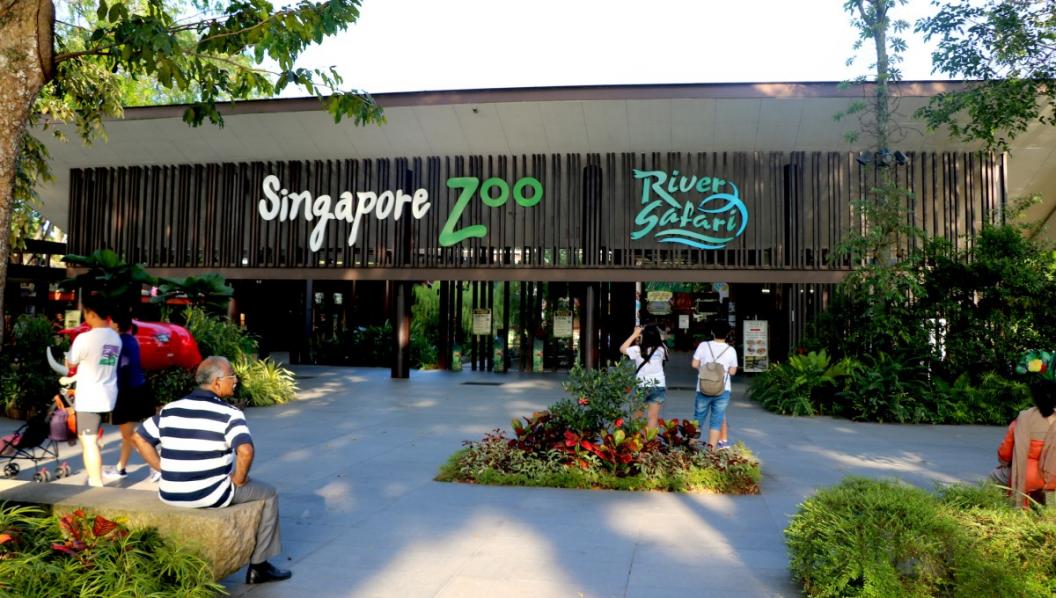 If you love animals and want to know more about their habitats and behaviour, why not explore the Singapore Zoo, Jurong Bird Park, River Wonders, and Night Safari? There's plenty to see at these four attractions, and you might need days to cover everything, so space out your visits to every few weeks or even once a month. You're sure to discover something new each time you go! 
Senior rate: Tickets for seniors 60 years old and older are at $20 for each of these attractions. However, there are special bundle packages if you book tickets for two or more parks at the same time. Present your Identity Card (IC) when buying tickets. For more information, check their website: https://www.mandai.com
Singapore Flyer
There's nothing like seeing the Singapore cityscape from high up, and one of the best ways to do that is to go on the Singapore Flyer. The view looks mesmerising in the day, and breathtaking at night, so consider giving both experiences a try!
Senior rate: PAssion and Silver cardholders get 15% off Singapore Flyer and Time Capsule tickets. For more information, please visit https://www.singaporeflyer.com
Gardens by the Bay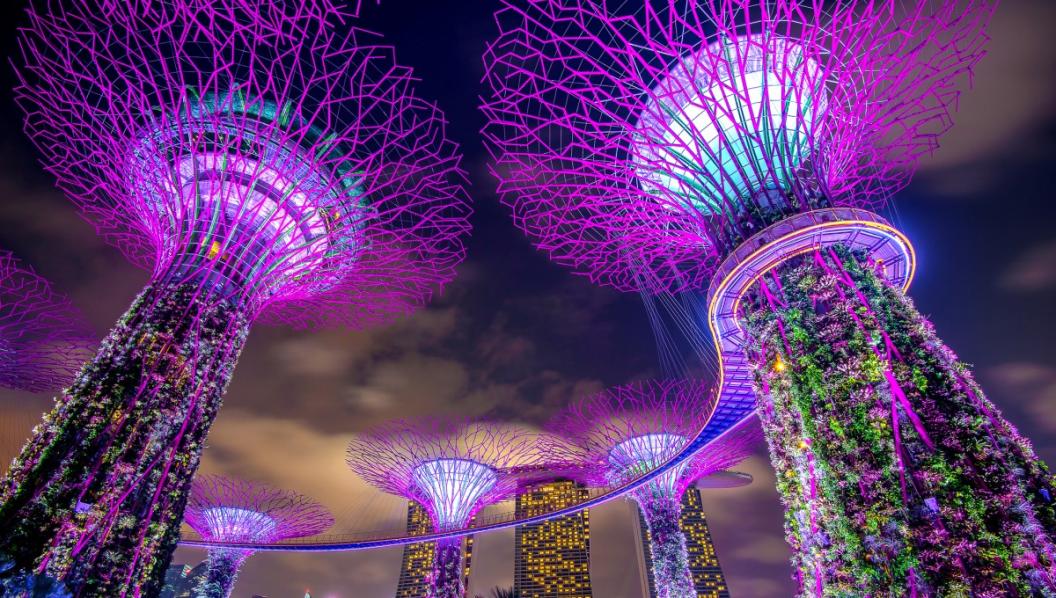 Depending on where you go within the enormous Gardens by the Bay complex, you can explore for free (the exterior gardens) or pay as little as $5 to $8 (for seniors) to go up the OCBC Skyway, or enter the Flower Dome or Cloud Forest. 
Senior rate: However, if you want a more immersive experience, there are several packages available that cost between $12 and $20, depending on the combination of attractions. You may also find it worthwhile to apply for a Friends of the Gardens membership, which costs $60 yearly for seniors (regular adult price is $65/year). For more information, please go to https://gardensbythebay.com.sg
Sentosa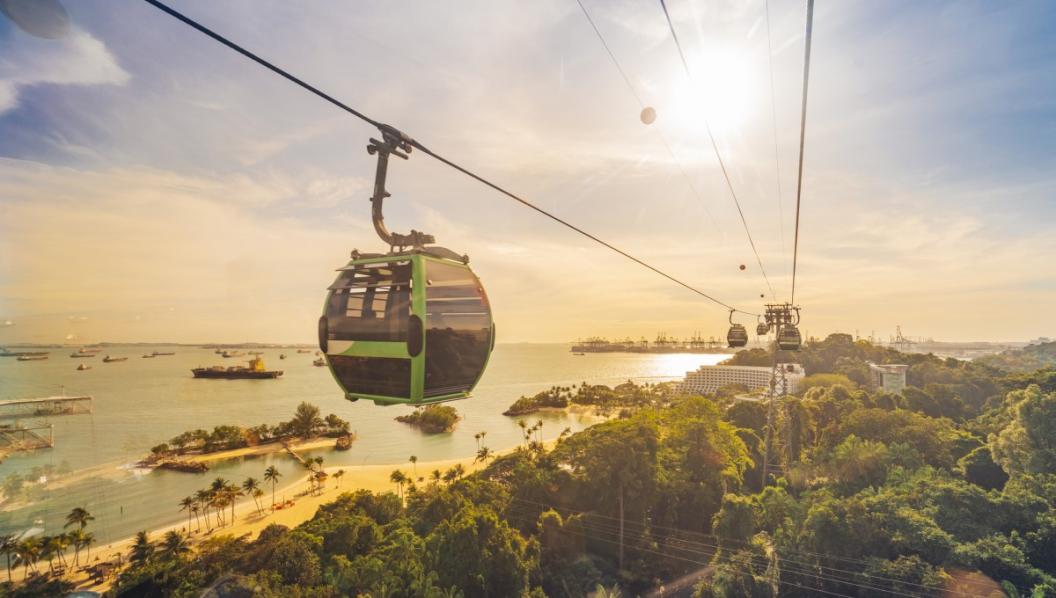 Want to get out of Singapore, without actually leaving Singapore? Head to Sentosa Island, where Singaporeans and permanent residents aged 60 and older enjoy exclusive discounts and deals at participating establishments on weekdays. 
Senior rate: Want to ride the cable cars? Get more than 90% off the Cable Car Sky Pass (Round Trip). Other privileges include: one-for-one tickets to Madame Tussauds Singapore; 50% off 4-in-1 combo tickets for Sentosa 4D Adventureland, and $5 round-trip ferry tickets from Sentosa Cove jetty to Lazarus Island. Senior citizens need to present a valid IC/PAssion Silver concession card at the attraction to enjoy the privileges. For more information, please visit https://www.sentosa.com.sg
Esplanade — Theatres on the Bay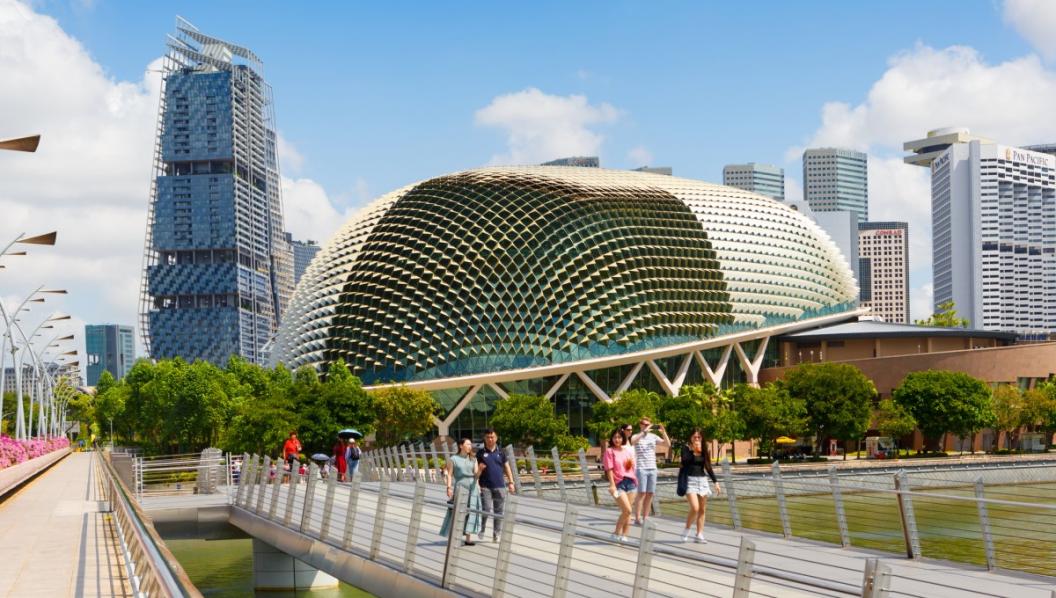 Fancy watching one of the world-class performances that regularly stopover in Singapore? Head over to Esplanade which mounts some of the country's best shows across a wide variety of cultures and genres. Aside from its world-class shows, the Esplanade has implemented various schemes and initiatives to provide greater accessibility and inclusion for people of different abilities, especially the young and seniors, making it a great place for seniors who are interested in the arts and musical performances. 
Last year, it worked closely with AIC to become the first dementia-friendly arts venue in Singapore. It is the first such venue to become a Dementia Go-To Point (GTP), serving as a resource centre for useful information on dementia and linking those who need help with dementia-related services. 
Senior rate: PWDs and seniors get concessionary rates for most of Esplanade's programmes. The concession extends to the accompanying companion. For those who are into the arts, you can apply for an Esplanade&Me membership, which has three tiers, depending on how frequently you want to watch the performances. Get access to priority booking, save on your tickets and enjoy promotions at Esplanade Mall and its partners. Members aged 55 and over receive a JOYears badge that gives them access to senior concessions on selected shows. For more information, please visit https://www.esplanade.com
ArtScience Museum
For a different kind of museum experience, head to the ArtScience Museum. Exhibitions change regularly, but you can always find something that will tickle your fancy. 
Senior rate: Admission varies based on the exhibitions you want to see, though seniors are eligible for concession prices. There are also discounted bundle prices if you want to visit two or more exhibitions in one day. Visit their website for more details: https://www.marinabaysands.com
National Gallery of Singapore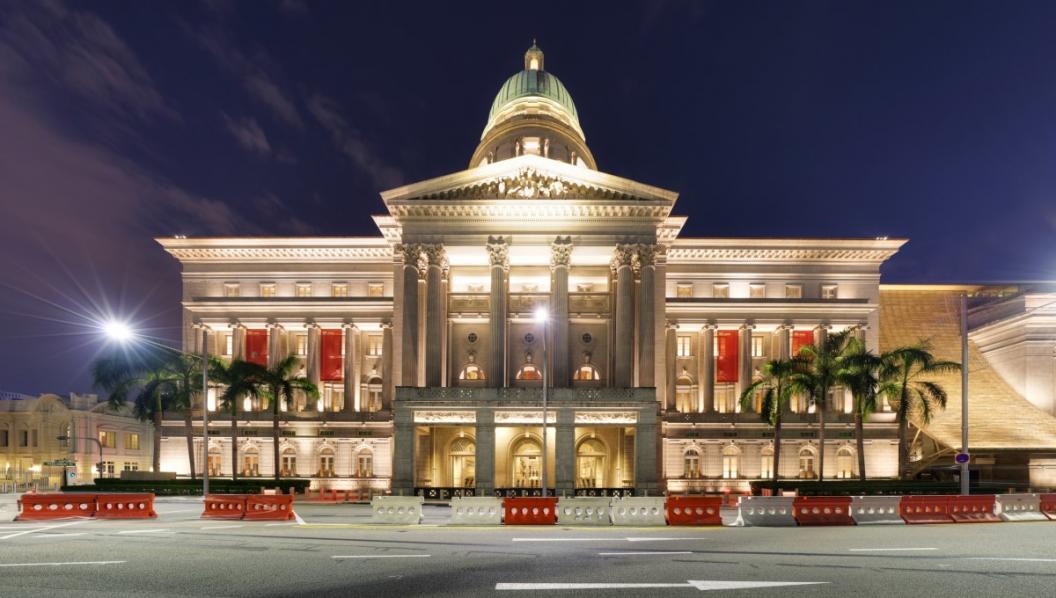 Singapore's newest and largest museum is always worth a trip. Go for the artworks, stay for the architecture — or vice versa. Entry for general admission is free for Singaporeans and PRs, while entry to special exhibitions require purchasing a separate ticket.  
Senior rate: If you're into art, you might want to get a yearly Insider membership to the Gallery, worth $12 for seniors. An Insider membership gives you access to all exhibitions, Insiders-only events, priority to selected popular exhibits, priority bookings and discounts to selected programmes, members-only functions, among other privileges. Visit their website for more details: https://www.nationalgallery.sg
Southern Islands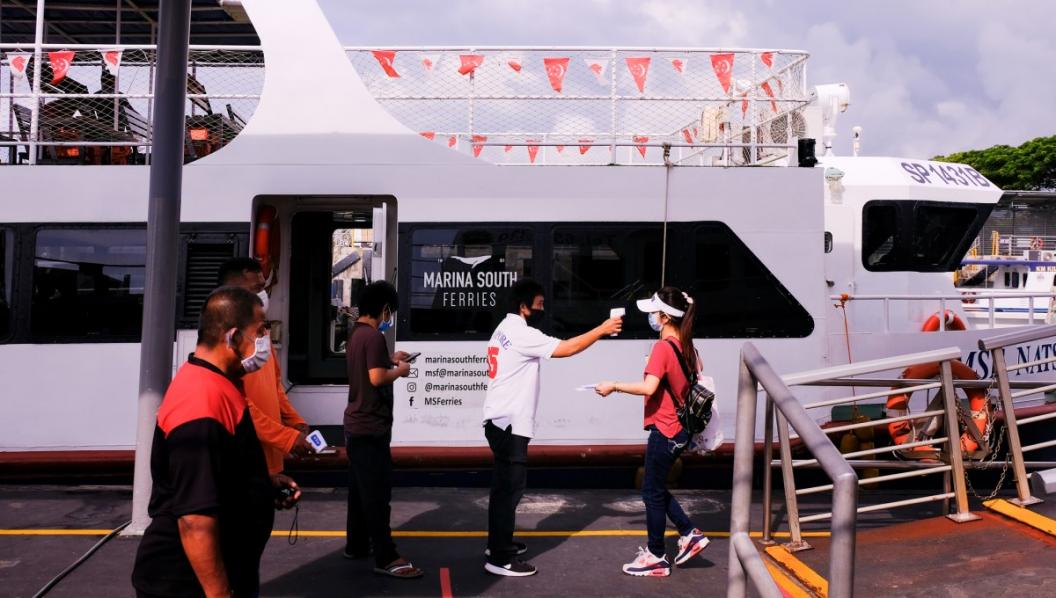 Singapore has 64 islands, and you can actually explore some of them! Head over to Marina South Ferry and book a ticket for a whole day of island-hopping. 
Senior rate: Only $12 for a ferry ticket to four islands — St John's, Lazarus, Kusu, and Sisters' Islands, including unlimited transfers. Visit the website to see the schedules: https://www.marinasouthferries.com