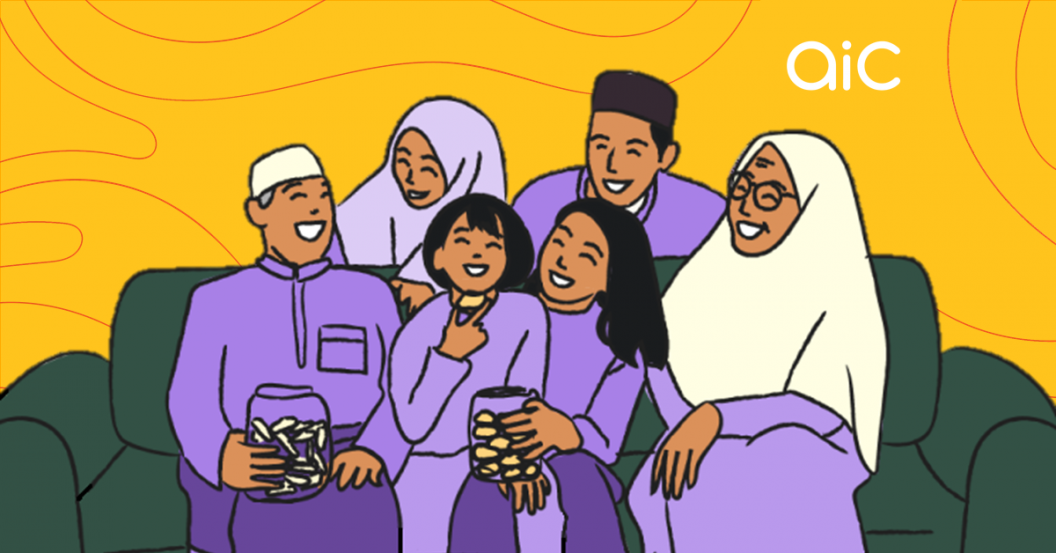 You probably know Hari Raya Aidilfitri (or Eid al-Fitr) as the day that marks the end of the fasting month (Ramadan) for Muslims. You might also know it as the day families gather and go for house visits, decked out in matching outfits. But how well do you really know the celebration? Our Malay colleague tells us more about this festive period!
1. It's Not A Must For Families To Wear The Same Colours
You've probably spotted families donning the same colours or similar shades for the festive occasion, and wonder why we do that. While it's not rooted in religion, the reason families do so is to feel a sense of unity, and for them to look good in photos. It's pretty much the same as coordinating outfits with your friends when you go out so you all look great in photos. It's all in the name of fun! In the words of a friend, "I've never questioned it when my mother tells me, 'This year, we wear pink.'"
2. "Eid Mubarak" Is A Blanket Term, Not Just Exclusive To Hari Raya Aidilfitri
If you looked at ads from years ago, you'd notice companies wishing the Muslim community "Selamat Hari Raya Aidilfitri". However, increasingly, "Eid Mubarak" has been used by more people and companies. It's an Arabic term, which means "Blessed feast/festival". It's mainly used by Arab Muslims, but has been gaining popularity among the Muslim communities in other parts of the world, including Singapore, and especially among the younger generation. But the term can also be used during Hari Raya Haji as well. So which one do you use when you go visiting for Hari Raya Aidilfitri? The older generation may be more used to hearing "Selamat Hari Raya" so we advise going for that option.
3. Hari Raya Aidilfitri Lasts For A Month in Singapore
But do people go visiting for a month? Yes. Hari Raya Aidilfitri is the time when Muslims visit not only their family, but also distant relatives and friends. The first day or week is typically reserved for your immediate family or extended family, and the later part of the month is used to visit distant relatives and friends. Most people continue to dress up to the nines even beyond the first week, which is why some people prepare more than one outfit every year!
4. The Foods Served Depends On One's Culture
One must keep in mind that Muslims in Singapore (and around the world) don't just comprise Malays. Hence, the foods served on the first day of Hari Raya are not the same across cultures and races. The Malay community usually serves up ketupat (rice cake), rendang and sayur lodeh on the first day, but other races might serve up a different menu. In fact, even among the Malay community, not everyone would serve ketupat on the first day. Some would serve rice and other dishes.
5. It's A Day Of Forgiveness
Hari Raya is the time for us to forgive and forget past mistakes and sins. And this means not only pardoning others' mistakes, but also seeking forgiveness for your wrongdoings for the past year (or beyond). The Malay-Muslim community usually pair their greeting with "maaf zahir dan batin", which means "please forgive my mistakes". This act is usually initiated by the younger generation while they're shaking hands with the older generation, and the latter would then concur and also seek forgiveness from the younger.
Festive Stickers For You To Share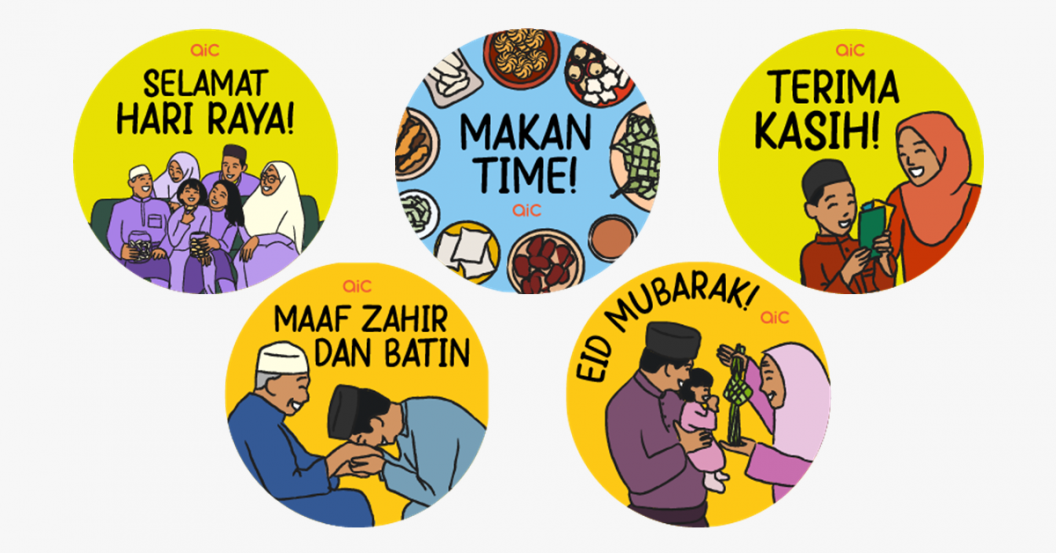 Send these adorable greeting stickers to celebrate and wish friends a Selamat Hari Raya! Simply follow these steps:
Download the sticker.ly app (Apple Store, Google Play Store)
Click this link to download the stickers: http://sticker.ly/s/MBIT07 
Click "add to WhatsApp" and send
Or simply ask your friends or relatives who have already done so to forward the stickers to you via WhatsApp!