The great thing about good friends is that you can sit around and chit-chat with them all day without running out of things to talk about. But how about catching up with each other while trying something new and interesting? After all, friendships can be strengthened through shared experiences and activities.
Game to try new things but don't know where to start? Here's a list of fun things to do with your kakis. Enjoy!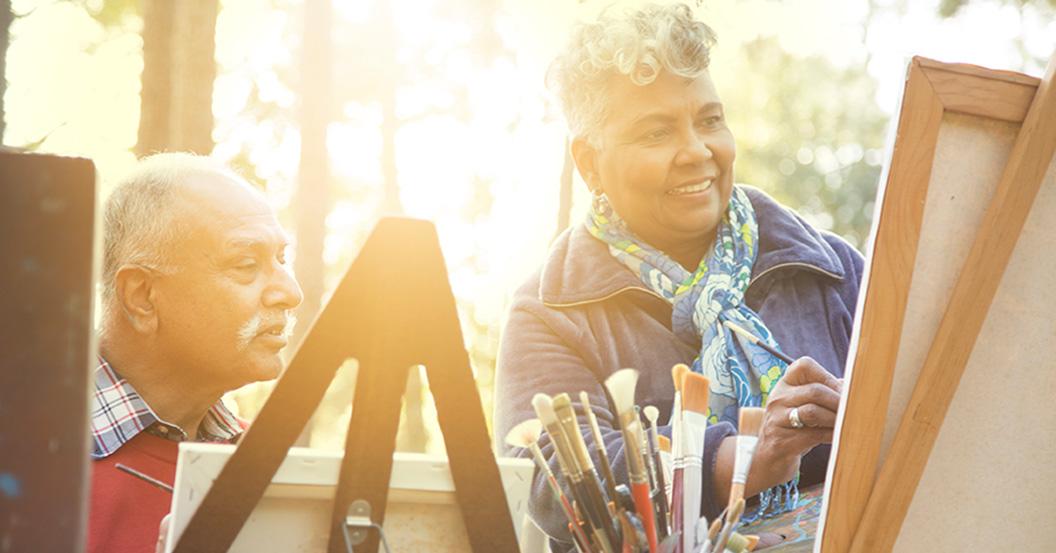 Make a beautiful mess — all in the name of art. Art-jamming, or making art as a group, is a great way to bond with friends. Use different materials, colours and media to create beautiful works of art to help you explore your creativity. Use bold and vibrant acrylics, apply watercolour with paint rollers, sponges and handprints — give all these a go and express yourself in bright splashes of colour.
Level up: Create artworks based on a theme, or work on one whole canvas together! Lots of laughter guaranteed.
Start An Exercise Group
Having fun while keeping yourselves healthy and active — what's not to like? Gather your friends and start an exercise group to walk, run, or cycle together. Plan your routes together or exchange exercise fitness tips — who knows, you may even make new friends along the way!
Level up: As a fun challenge, set goals, either through a fitness app or as agreed amongst yourselves. 
Go Old School With Board Games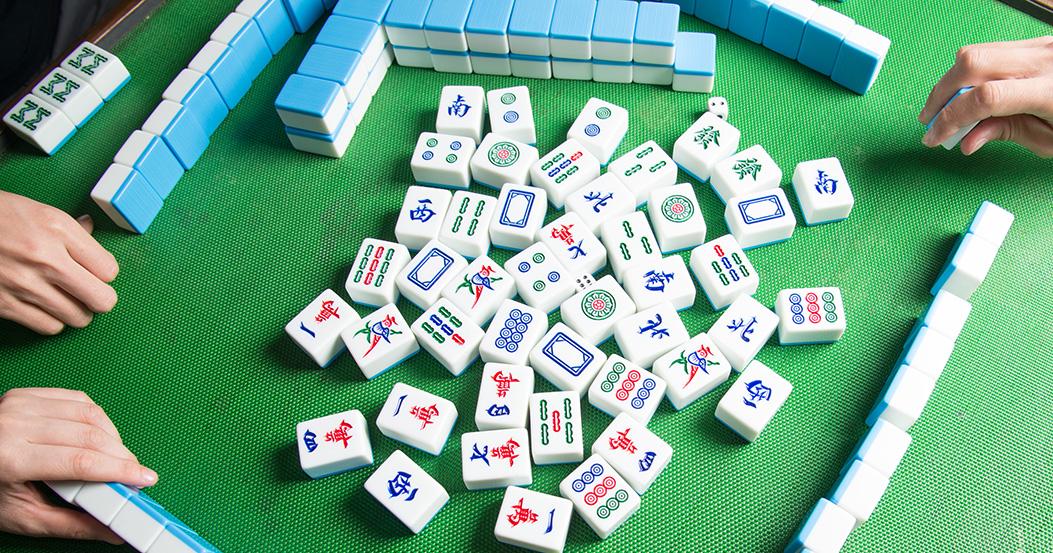 Put away your electronic gadgets and go back to the gaming board – or board games. Be it Rummy O, card games such as Uno, or strategic games like mahjong, work your brains to think of tactics and tricks to secure your victory. If you do not have your personal set of board games, visit a board game cafe! You may even find niche, never-seen-before games.  
Level up: Plan regular game nights — or afternoons — with each friend playing host by choosing the game for each session. Better yet, make it into a snack potluck session as well, so you won't feel hungry during the games!
Have you ever wanted to gush about a book after finishing it, but don't have anyone around you to share it with? Why not start a book club with your friends? Read together and share your thoughts on books, from classic literature to toe-curling romance!
Level Up: Add to the fun and ambience by having themes for your sessions based on your current read. For instance, if the book is set in Japan, use Japanese decor in the meeting place, or have Japanese snacks on hand.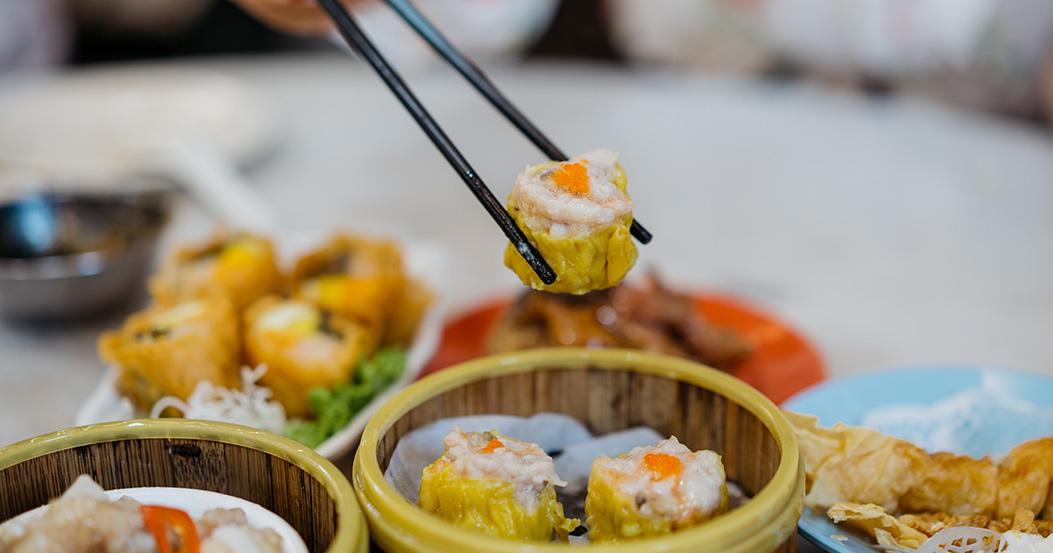 Did you know that seniors aged 55 and above can enjoy exclusive discounts in certain restaurants? For example, Peach Garden Restaurant offers 50% off dim sum items until end-September 2022 while Straits Cafe at the Rendezvous Hotel offers 50% discount on buffets to seniors aged 60 and older on Sundays to Thursdays. Chain restaurants such as 18 Chefs, Hot Tomato and Fish & Co also have fantastic deals for seniors, whether 1-for-1s or major discounts.
Level up: If you prefer home-cooked food, organise a potluck and everyone can bring their best dish. You can even trade recipes to expand your culinary knowledge.  
Catch Movies With Senior Discounts!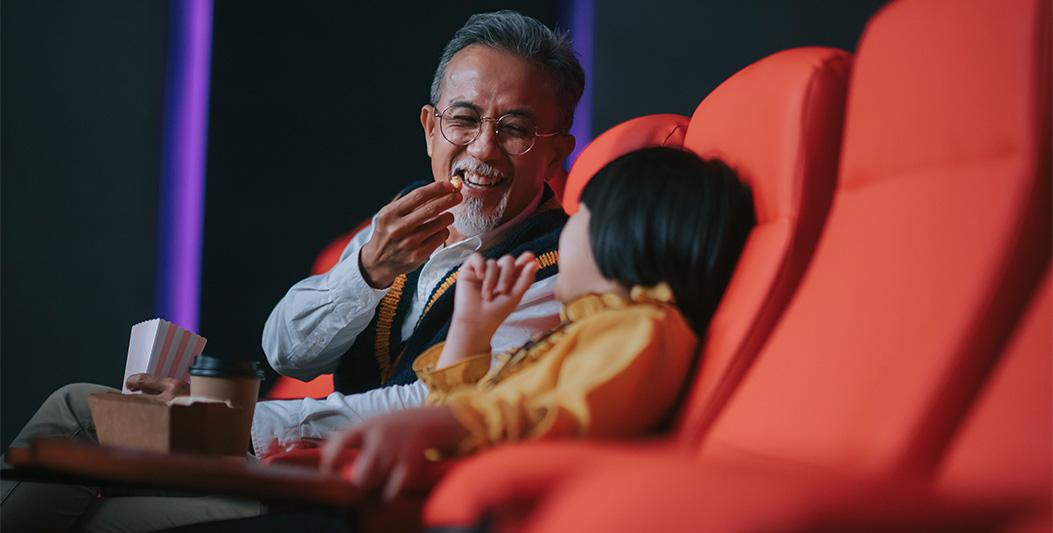 Many cinemas in Singapore have exclusive concessions for seniors: On weekdays before 6pm, Cathay Cineplexes offers $5 tickets for seniors aged 55 and above, while Shaw Theatres runs a similar promotion at $4.50. Both cinemas offer a wide array of local and international movies, so you and your friends can enjoy movies at very affordable prices!
Level up: Schedule special movie-and-dinner events with your friends so you can talk about what you watched as you tuck into a delicious meal.