Deepavali is a cherished festival that holds a special place in Singapore's cultural tapestry. Celebrated by the Hindu community and increasingly embraced by people of all backgrounds, this festival of lights illuminates the city with a message of hope, togetherness, and the triumph of light over darkness.

Deepavali celebrates unity and harmony — one that we should all take to heart as the festival commences. Let's take a look at the symbolism, traditions and celebrations that embody this festival.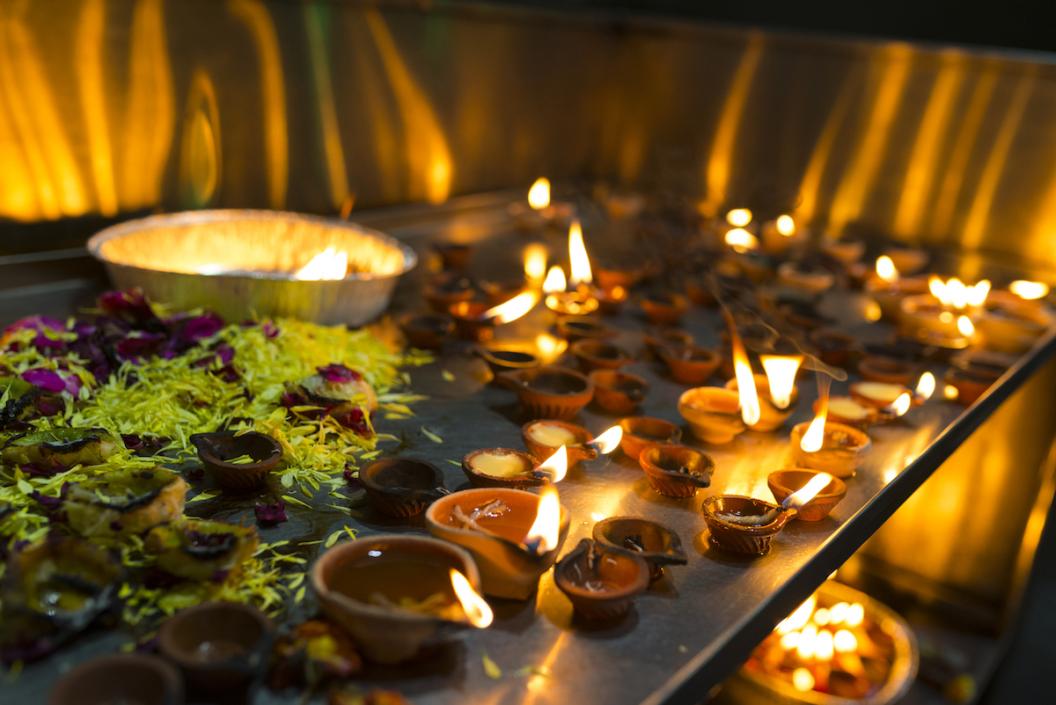 Deepavali's cultural and spiritual significance
Deepavali, which means "Row of Lights", is a five-day festival celebrated by Hindus, Jains and Sikhs. The festival typically falls in October or November and symbolises the spiritual victory of light over darkness and good over evil. It symbolises the triumph of knowledge over ignorance and the dispelling of negativity from our lives.



There are several versions of the origins of the festival, but the most popular is that of Lord Rama and his wife Sita, who defeated the demon king Ravana. By defeating the demon, the couple was able to return to their kingdom after a 14-year exile. The first celebration of Deepavali was said to be in Ayodha, Northern India, where Lord Rama and Lady Sita were welcomed home with lights, fireworks and firecrackers to mark the occasion. 
For those who celebrate it, it's a time of self-reflection, renewal and the pursuit of spiritual knowledge. People clean and decorate their homes weeks before the actual celebration, make special offerings to deities, exchange gifts, and get together with loved ones.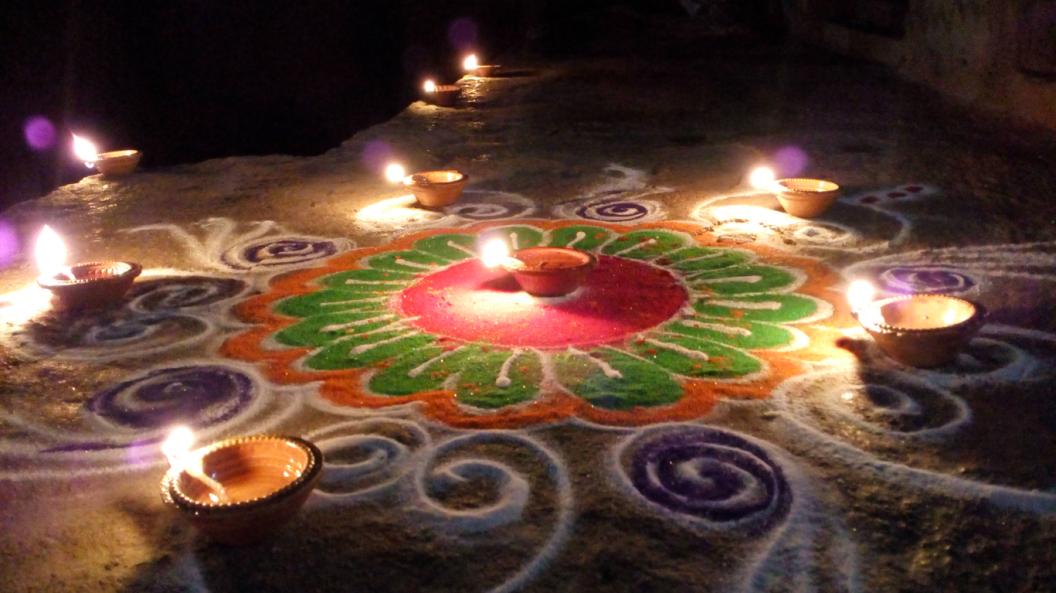 One of the artistic expressions of the festival is rangoli art. This involves making intricate and colourful patterns on the ground using coloured powders, rice or flower petals. The designs are meant to welcome guests into the home. 

Making rangoli designs can be a great activity to do with children and senior adults in the family. You can print out traditional patterns and have the whole family decorate them. 



Homes are adorned with vibrant colours like red, orange, yellow or marigold, traditional Deepavali hues. Marigold flowers and mango leaves are commonly used to decorate doorways, while rangoli designs can be found throughout homes, even clothing. 

Another tradition is the lighting of earthen lamps called diyas around the home. It honours Lakshmi, the goddess of light and prosperity to encourage her blessings upon the household. One meaningful activity to do with the whole family is to buy plain clay diyas and paint them. Rangoli supplies and diyas can be found in Little India Arcade and on Campbell Lane.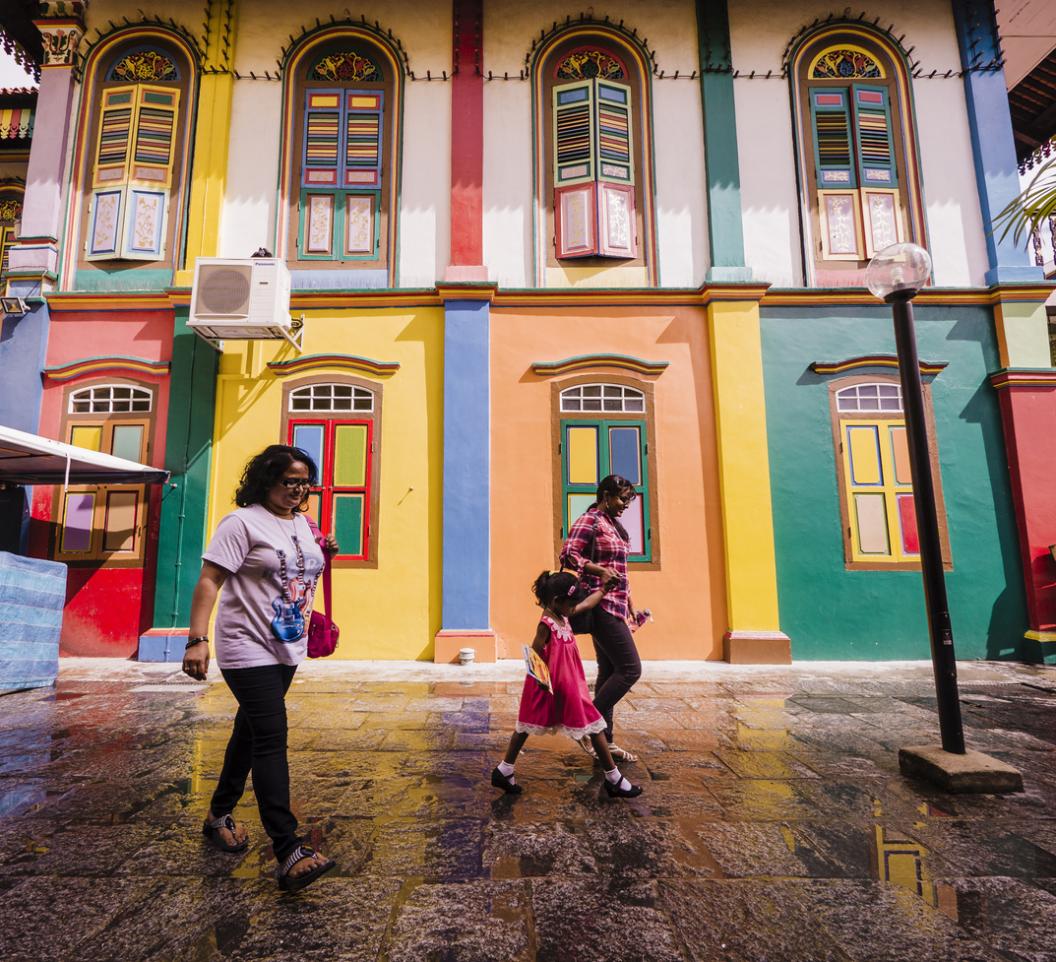 Where to go and see the lights: Little India 
Little India transforms into a vibrant, Insta-worthy paradise during Deepavali. Go after sunset to enjoy the gorgeous lights, do some shopping at the street bazaars and sample delicious Indian food. It's a great way to get into a festive mood.

Make sure to check out the Deepavali Festival Village on Campbell Lane and Hastings Road, where you'll find stalls selling saris, savoury treats, sweet desserts and oil lamps. It's a fun way to get into the spirit of the festival.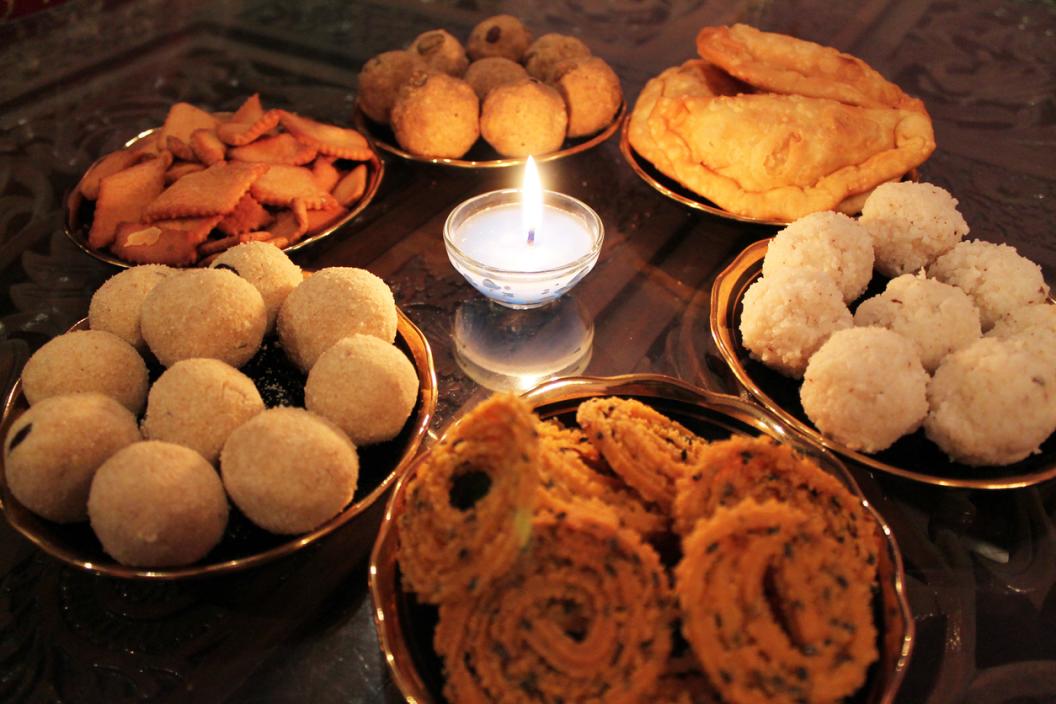 Delicacies: It's a party for your mouth, too!
It's not a festival without food, and Deepavali is no exception.

Traditional Deepavali fare includes lots of sweets called mithai, dried fruit, savoury fried snacks and rich main courses. This is the time of year when home cooks pull out all the stops by creating lavish meals and using the more uncommon ingredients such as saffron and edible silver foil in their dishes. It's a great time to enjoy sweets like ladoos, jalebis, and barfi, while also indulging in savoury snacks like samosas and pakoras.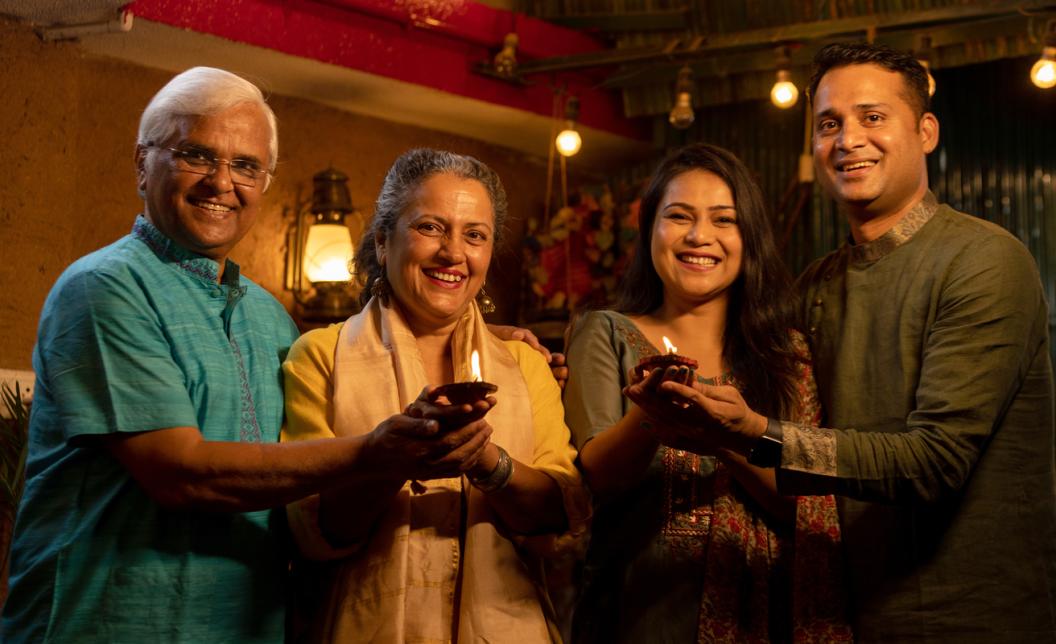 Dressing up and celebrating
Wearing traditional attire on Deepavali holds a special significance as it reflects the values, customs, and rituals that the festivities represent. Ladies dress up in beautiful and elegant saris while children can dress up in traditional kurta, a knee-length tunic with drawstring pants (for boys) or a pattu pavadai, a long flowy skirt with a short blouse for girls. Jewellery, like colourful bangles, is also worn.

As we learn to appreciate the beauty and symbolism of Deepavali, we can also embrace the values of unity, positivity and the triumph of light over darkness in our lives. This Deepavali, why not take a moment to wish your friends and neighbours who celebrate it? A simple "Happy Deepavali" goes a long way to spreading the message of light and love.