It all started with a chance encounter with her neighbour at the void deck. Her neighbour was doing qigong with a group of women. As Madam Sarala Ramakrishna watches them, her neighbour asked if she wanted to join. The 74-year-old immediately said yes.
"That was the beginning of my life here at NTUC Health Active Ageing Care Hub."
Madam Sarala has been with NTUC Health Active Ageing Care Hub (Kampung Admiralty) for over three years, after one of the ladies, she does qigong with persuaded her to have a look at the facility.
Since then, she has tried her hand at various activities, from crocheting to doodle art. These activities and interactions with the people at the Active Ageing Care Hub keep her active.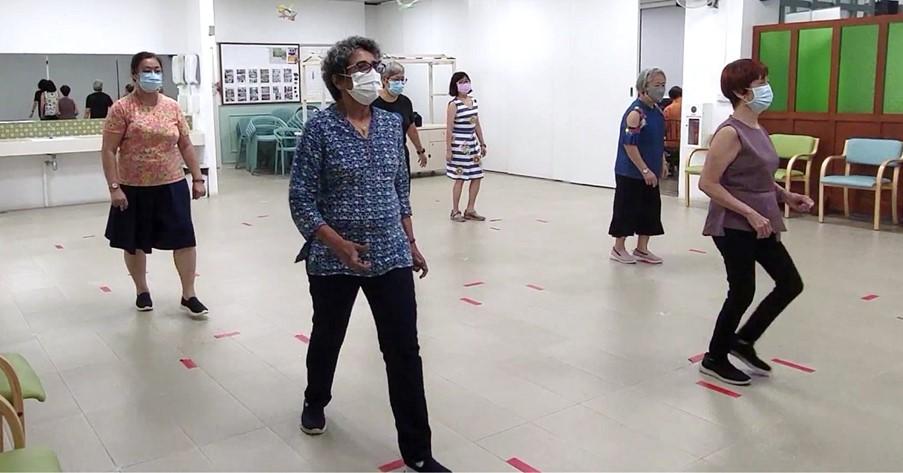 One of the activities she regularly does is line dancing, much to the surprise of her children. "They asked me, 'Wow, what are you doing at this age?' I tell them, 'I'm enjoying myself.'"
Prior to joining the Active Ageing Care Hub, Madam Sarala was part of a group that does gardening. However, the activity proved physically taxing on her after a while. "By the time I walk up to the garden, I'm already tired. And then I do a little bit, then go home, and go out for the rest of the day. It was too much for my body."
She left gardening behind and found joy in visiting the library. The avid reader not only pored over books, but also attended workshops such as Mandarin classes. In her free time, she would do crochet, but she didn't derive much satisfaction from that as she had no one to compare her works to.
This is one of the reasons why she enjoys her time at the Active Ageing Care Hub — she has people to talk to, and from them find the motivation to pursue her hobbies.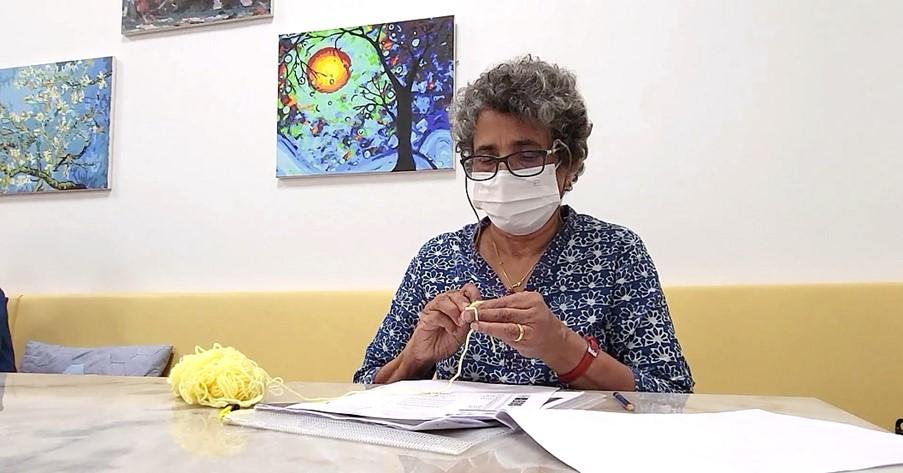 "When the ladies learn to crochet and make perfect tigers, they would come and show me. I noticed they would come and show it to me first." She adds with a smile, "Such a small act makes me feel good. Feeling good is very important in one's life. You may not feel good when you have luxurious clothes or things, but a small act can make you feel good."
She also enjoys the intergenerational bonding that comes with some of the activities. Sometimes, she, along with a few seniors, would head to the childcare centre to do activities with children. Madam Sarala's role was that of a storyteller. 
She enjoys this chance to bond with a younger generation, and emphasises that this interaction is important for seniors.
"Right now, we're conducting a small programme for the children to eat healthy food. We enjoy this programme," she beams.
She adds that these "little services" give her and other seniors a sense of satisfaction, as they feel that they've made a contribution. "It's priceless for the seniors."
Apart from making friends with the young ones, Madam Sarala has also made fast friends at the Active Ageing Care Hub.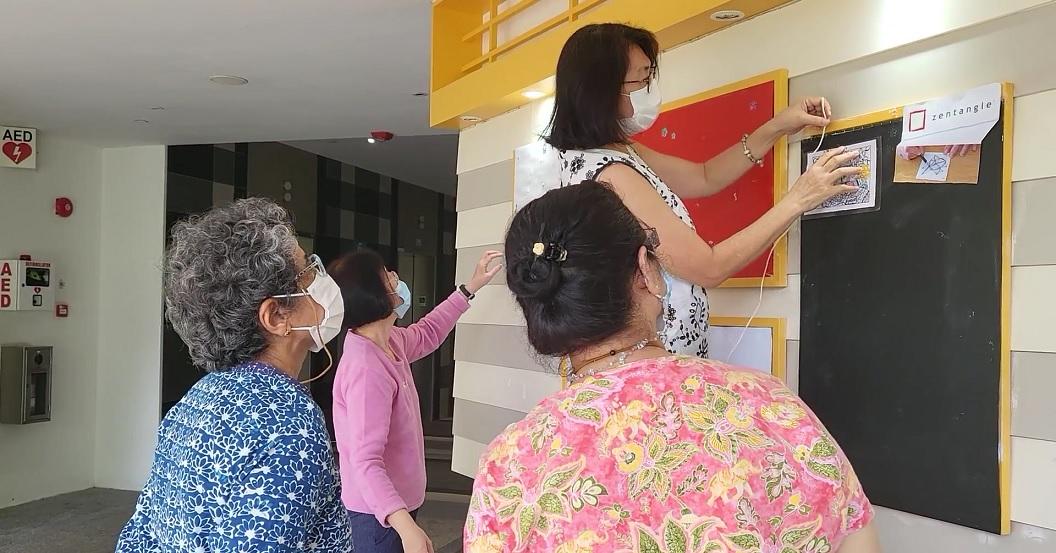 She would exchange messages with the women, and even invite them to her house! She admitted they were surprised by her invitation at first, but they regularly go to her house now, and have never declined an invitation.
She says, "I don't ask for anything more in my life than just knowing that there are people whom I can talk to."