"Oh, wah." That was the only thing Crystal Lee May May, then 18, could say in response when she was told her mother had had a stroke in year 2002.
It was not Ms Lee's first experience with getting devastating health-related news about her parents: five years earlier, her father was diagnosed with stage three rectosigmoid cancer.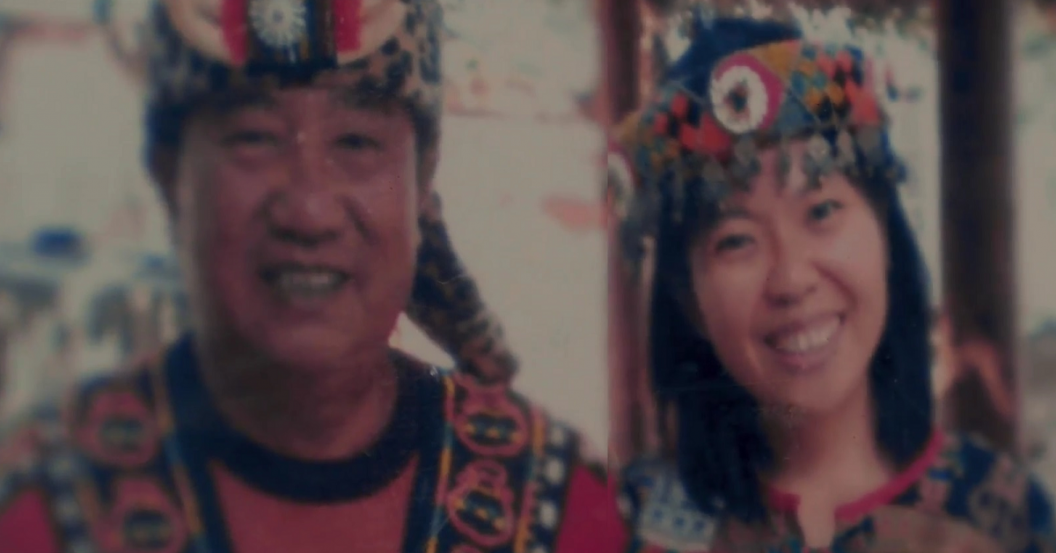 That was the start of Ms Lee's journey as a caregiver at the age of 13. She attributed being able to take the news of her parents' conditions without much worry due to her young age.
"I didn't think that much about it. Maybe because I was still young and wasn't negative. I just thought, 'Oh, wah.' But life still went on. There was no pausing. There was no time for me to think of what I felt – and nobody even asked me what I was feeling… or if I could cope."
The 38-year-old explained that she didn't seek help from relatives as they had their own commitments. After all, her parents had taught her to not share unhappy things with other people, and to be independent. Moreover, at that time, she had just entered secondary school and had no friends.
And so she trudged on alone. To school, then home. To school, then hospital. Rinse. Repeat.
She also took up odd jobs to support her family.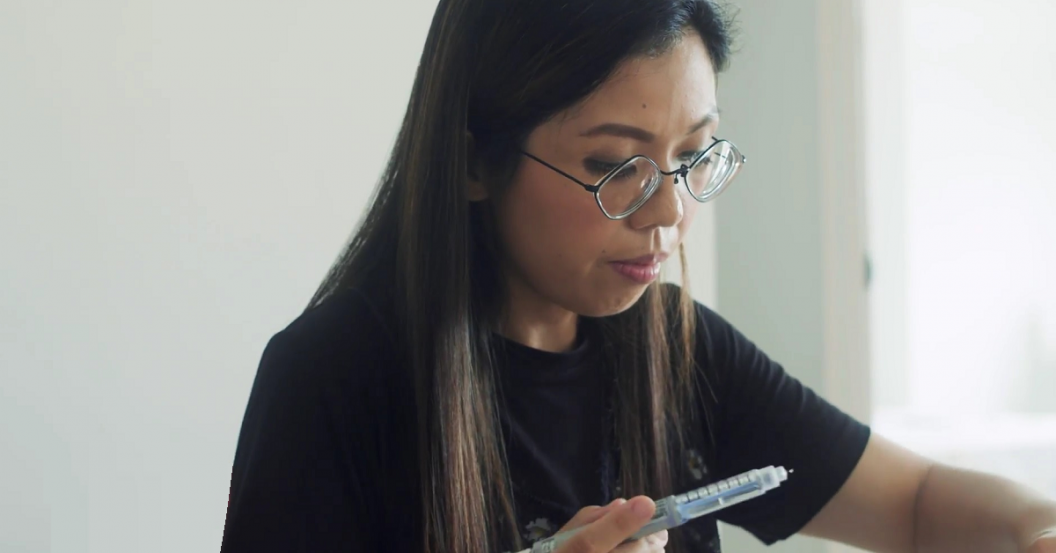 As the sole caregiver, she did whatever the doctors and nurses at the hospital taught her to, and gave medicine to her parents as instructed by the pharmacists. "I didn't know what I was doing — I did whatever people told me to do."
She explained that she didn't face a lot of difficulties in her caregiving journey until her parents were discharged from the hospital. "In a hospital, you have professionals who provide the care. … But things change when you come back home."
Not having access to the same equipment the hospital had meant that she had to improvise and get creative with care when her mother came home. "It was quite taxing," she admitted.
Ms Lee added that she wasn't referred to any community-based care services at the time, hence she struggled during the transition between hospital and home. "I even thought of dropping out of school, but my parents told me I had to continue."
As she didn't have extra money to engage helpers, she took on the caregiving role all by herself. She wasn't aware of any healthy ways to cope, hence she vented her stress through eating. 
"I was quite plump, but when their care needs became higher, as their caregiver, I would sometimes forget to eat. That was when I started to lose weight."

A year after her mother had a stroke, her father was diagnosed with lung cancer. In 2017, he was diagnosed with both oesophagus and gastric cancer.
Ms Lee said that while she never got scolded by her parents while caring for them, she knew they were depressed. "If I got a scolding, at least I would know what I did wrong." Instead, her mum would tell her words that sent chills down her spine: "I want to give up."
Ms Lee paused for a while before adding, "She would say that many times a day. I didn't know how to react, so I didn't give any reaction or response. Instead, I would share with her about my life in school and what I encountered. But she just wasn't interested. She would say, 'Please leave me alone. I'm a burden to you.'"
During her caregiving journey as a teenager, Ms Lee found herself asking a lot of whys, but had no one to seek answers from. This prompted her to become a community nurse – to help others going through the same thing as her.
She also related an episode where she received help from Agency for Integrated Care (AIC). About nine years ago, AIC received a referral to enrol Ms Lee's mother in a day care centre.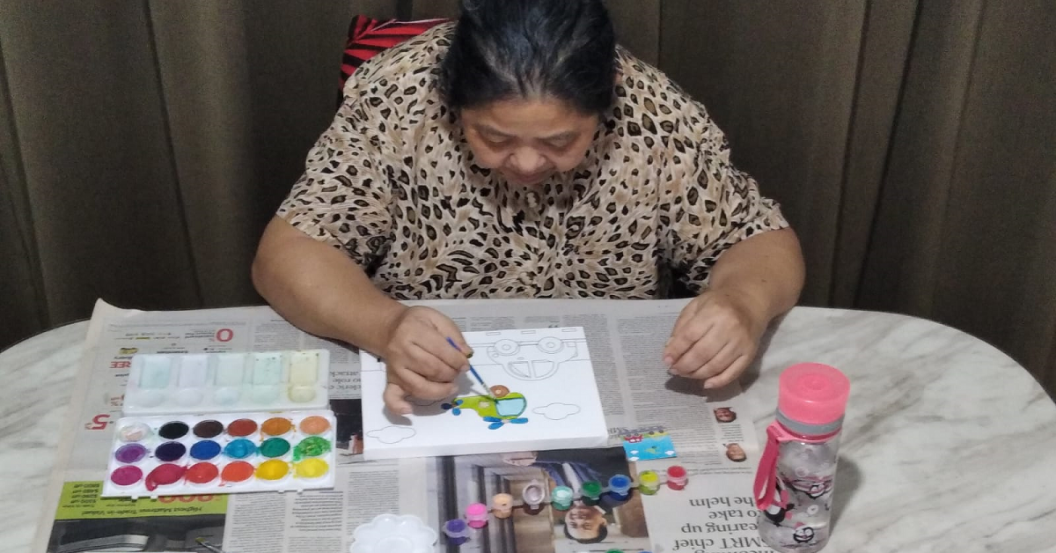 "Someone from AIC called me to introduce the organisation, and told me that the day care centre would be contacting me. It was a very positive experience because the team went through with us the journey, and closed the chapter only when they knew that my mum was receiving care from the day care centre."
She visited a few day care centres with her mother, before settling for one that her mother was comfortable in. "When I know that there are healthcare professionals taking care of my loved ones, I am more assured to do my own thing in my own time, be it at work or in my free time."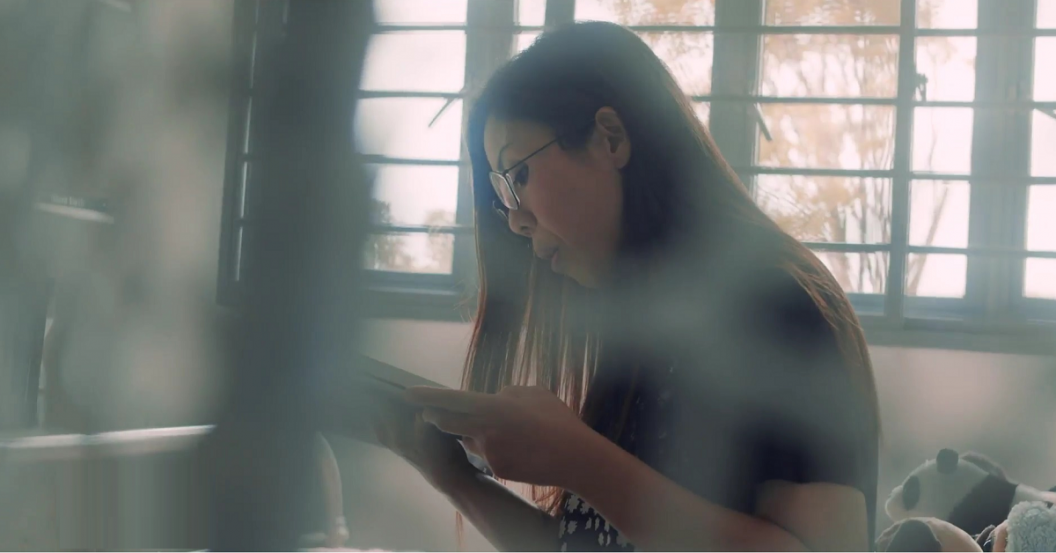 She adds, "I always believe that we have to recharge." Ms Lee tries to set aside some me-time once a week, where she would go for a facial, satisfy her food cravings, go window-shopping, or jogging or hiking around Singapore. She would do these in the daytime before her mother comes back from day care in the evening.
"But this is a bonus because even though I'm working part-time, on days when I'm not working, my schedule is packed with my mum and mother-in-law's medical appointments."
Ms Lee also believes in indulging in self-care, both for caregivers and care recipient. She says she gets tips and draws inspiration from the caregiver stories shared on the AIC Facebook page. "You can take note of the resources and sharing from the caregivers, and ask your loved one which method they prefer. Pass back this decision-making to your loved one. Even if they have dementia, on some days, they may be able tell you which one they like, whether verbally or through their facial expressions."
She adds, "When you have more self-care, you can recharge for the next phase because the journey never ends."