(This story is from our archives of NextStep Magazine. The Magazine has since been renamed to AIC With You)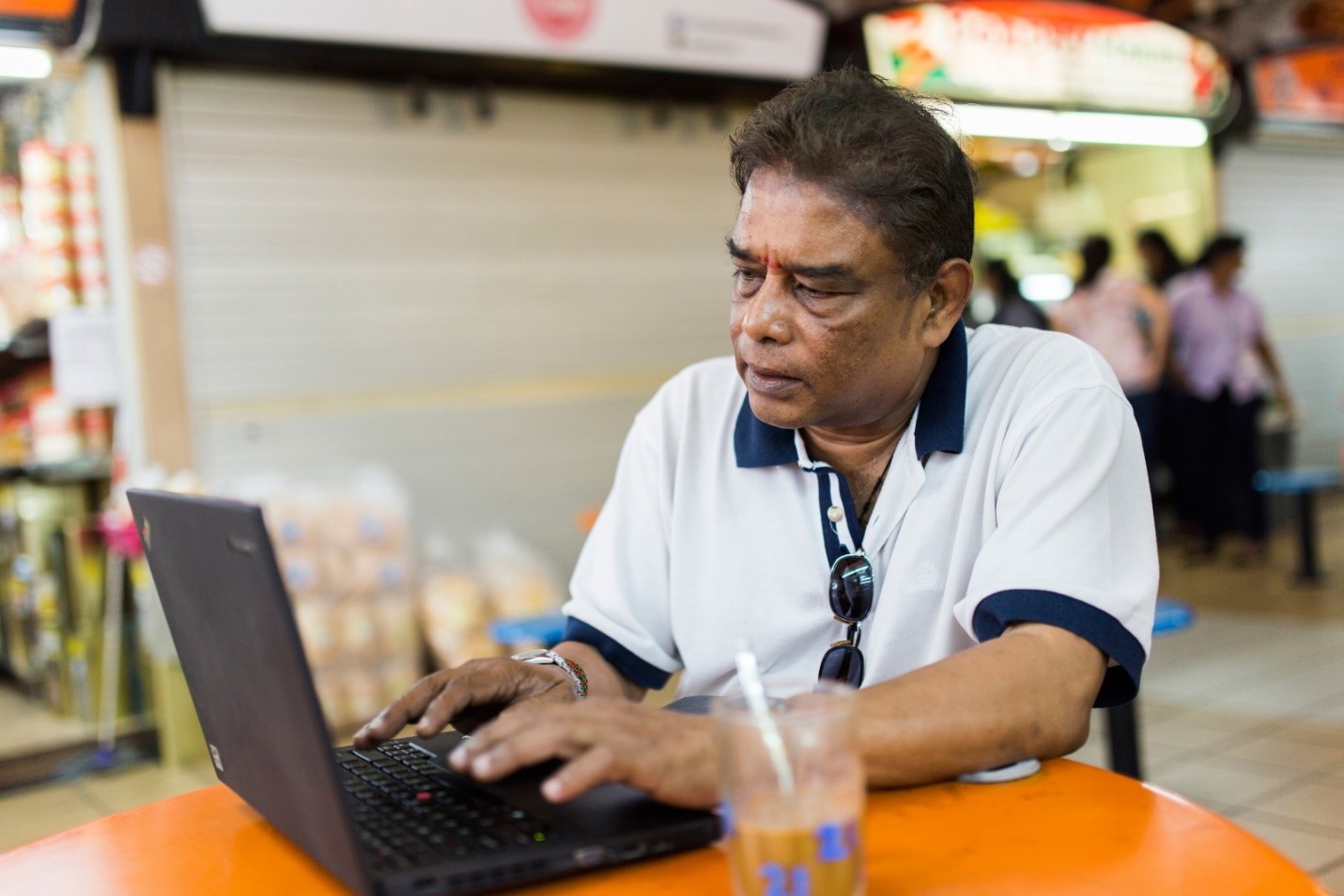 So when the 57-year-old had questions about his mother's Pioneer Generation (PG) card earlier in 2015, he did a Google search and chanced upon the Singapore Silver Pages.
 
DISCERNING BUT NOT "SAVVY"
 
"My mother didn't receive her PG card, so I wanted to find out what happened," he shares.
He used the older SSP's Ask An Expert query feature to find out if his 73-year-old mother was registered as a Pioneer. Still, the discerning private eye is quick to insist that he does not consider himself savvy in technology.
"For me, what matters most is content which should be easy to view and understand," he says.
 
TO TRUST OR NOT TO TRUST?
 
Mr Raj often uses the Internet to better understand his mother's medical conditions and her dietary needs. She has to take medication for high blood pressure, diabetes and a thyroid condition.
"I'll find out what her conditions are about and how they can be controlled. For instance, I search for information on what food she should eat and so on," he reveals.
Mr Raj is careful about believing the information he finds online. "You have to be especially careful about information regarding healthcare. Different sources can say different things, so you have to weigh them and see how accurate or reliable they are."
"I know SSP is a trusted and reliable source of information for all my care needs," he adds.
 
PLEASED WITH THE NEW DESIGN
 
After trying out the revamped SSP for the first time, Mr Raj was delighted with how simple it is to navigate the site.
"It should be simple enough for any ordinary person to use it. More importantly, all the information is there and clearly organised. With this improved design, you can find what you need with a simple click," he says.
 
THE FUTURE OF CAREGIVING
 
Mr Raj believes caregiving will look very different in the future, as more digitally savvy people today reach their golden years.
"During my parents' generation and even my generation, we did not have the same access to education and technology that the younger generation is able to enjoy now. The younger generation will grow up to become seniors who are skilled at using technology, so I believe things would change," he says.
Find out what's new in the Singapore Silver Pages here.