The signs were there. Bouts of forgetfulness, changes in behaviour, and other symptoms of a neurological decline that Henry Koh suspected was dementia. 
For most people, it is tough to find out their loved one has dementia. For Henry, the experience was harder as he found out at the same time that both his grandmother and his mother have the condition. 
Discovering The Decline In Memory 
The diagnoses came shortly after Henry's father passed away in 2016. The family was still grieving the death of their family patriarch. As a result, Henry initially attributed changes in their behaviour to them trying to cope with the loss of a husband and son. 
Some key symptoms of dementia are gradual decline in memory, thinking, behaviour and the ability to perform everyday activities.
Henry, 42, a behavioural therapist, recalls how his mother seemed to have a personality change. Once a meek housewife who let her husband take charge, she had become argumentative. Besides forgetting what she was told just moments earlier, the 75-year-old also stopped doing things she loved, like baking and cooking. 
His grandmother, now 90, used to lead an active social life. Up till her 80s, she would head out by herself, whether to the market to shop, or to test her luck at the casinos. But her health deteriorated after her son's passing, and at times she would ask Henry where his father had gone to. 
Henry broke the news of the diagnosis to his elderly grandmother gently, telling her she was becoming more forgetful due to her old age. But his mother understood what having dementia meant, and she took the diagnosis hard. 
"There were only two occasions in my life when I saw my mother become emotional, and this was one of them," he recalls. "She cried. She asked me why this was happening to her." 
Life-Changing Decision
Henry quit his behavioural therapist work in a company and became a consultant. This way, he could restructure his time to become a full-time caregiver.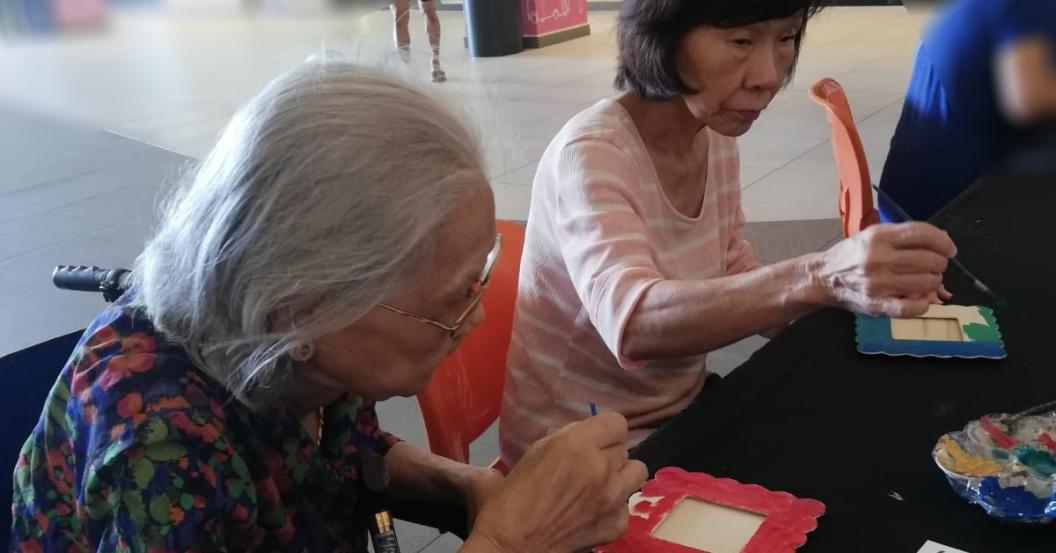 In his job, he worked with children with special needs, so he found creative ways to adapt the tools of his trade to help his family. Henry created daily routines to keep them occupied at home including doing handicrafts, mathematics problem sums, exercises, and solving puzzles.
At home, Henry found himself juggling the sensitive relationships between the two older women and the rest of the family. He had to step in often to comfort his children when their loving grandmother lost her temper at them. 
He says: "I told them this is not our normal nai nai. That, because of dementia, her brain is shrinking. My daughter understands this, but she's more sensitive and she does get affected."
Finding Support From Others
Persons living with dementia tend to lose their ability to occupy their own time. Henry found himself "running all over the place" finding things to keep them active. Their doctor suggested he should enroll them in day care, or activity centre services, and that was how they joined Montfort Care's GoodLife! Eldercare Intervention Programme.  
Montfort's GoodLife! Initiative includes programmes like the Community Outreach Team (CREST), casework and counselling services, Care Closer to Home (CACHE) and befriending services. Staff at Montfort Care shared strategies and information on how to better care for Henry's loved ones. The family also found the engagement activities run by the team meaningful. It was a bonus that caregivers could also join the support group to learn coping strategies during their caregiving journey.

To equip his helper with the right skills to care for his mother and grandmother, he tapped on the Caregivers Training Grant, a grant by the Agency for Integrated Care (AIC) that lets caregivers attend approved courses to better care for their loved ones. Caregivers like Henry are eligible for a $200 annual subsidy that is provided per care recipient.  
Remembering The Past
Despite all his sacrifices and effort, Henry wrestles with the sense that he is still not doing enough. His mother in particular shows a sharper decline in her cognitive abilities.
Once, she talked about wanting to "go home" to Pasir Ris, where she used to stay, even though she moved out of the estate years ago. Sometimes, she thought Henry was her brother.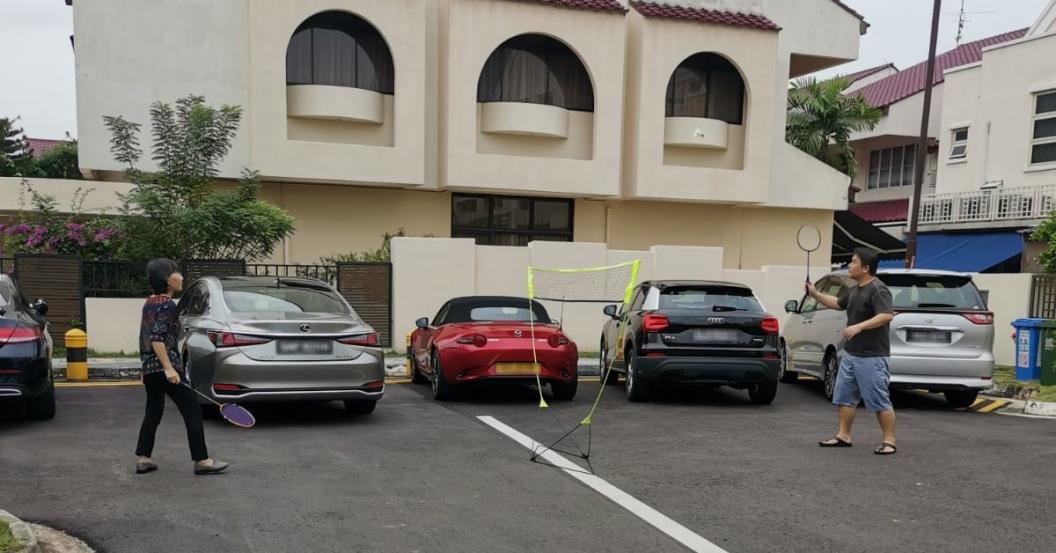 Recently, the father of two found joy over a game of badminton with his beloved mother. He says, "In fact, my mom is quite good at it." 
As time passes, Henry has also learnt not to correct their actions. Previously, he would correct his mother when she did her mathematical sum calculations wrongly which resulted in her being upset. As he learns his way to better manage her mood, he would give her positive feedback and encouragement instead. 
He also knows they continue to love him and his family. At mealtimes, his grandmother would leave the best cuts of meat for him. And his mother would chat with strangers and tell them how well her son is taking care of her.
Caregiving For the Long Haul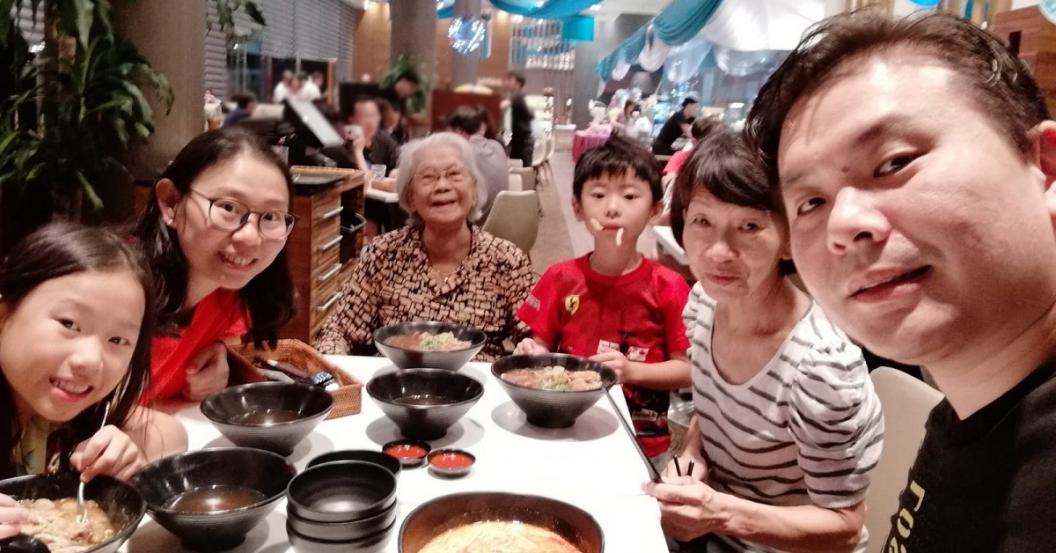 Having been a caregiver for five years, Henry knows the journey is a long one and he is just getting started. He takes self-care seriously and tries to stay active. Monday and Friday evenings are set aside for him to play badminton with his friends. 
"It's important to know our priorities. When my father passed away, I regretted that I didn't spend more time with him. It's now my chance to do this for my grandmother and mother. It's not easy financially and emotionally, but I'm learning to manage."  
Community Outreach Team (CREST)
Many people may be unaware of how to identify signs and symptoms of mental health conditions and where to go to for assistance. 
Recognising such needs, the Community Outreach Team (CREST), focuses on prevention, raising awareness of mental health conditions including dementia and early identification. If you suspect you or your loved one may have or is at risk of having a mental health condition, the team can visit you at your home to provide screening and link you up to relevant health and social care services. The team can also provide emotional support if you need a listening ear, and support caregivers with resources to care for their loved ones at home. 
If your loved one with a mental health condition(s) has been discharged from hospital, the Community Outreach Team can also provide long-term support in the community via home visits or follow-up calls. 
You may email ccmh@aic.sg to find out more information and resources.