For Frankie Lim, 72, his mission as a Silver Generation (SG) Ambassador is clear: "Our duty is to be a bridge for seniors in the community, rather than let them fend for themselves," he says. 
SG Ambassadors are a group of volunteers under the Silver Generation Office, the outreach arm of AIC. Volunteers like Mr Lim play a crucial role in making sure the seniors in the community are well supported, such as knowing which care and support services are available and who to approach. 
"People don't know a lot about what the government and AIC can do for them, and even if they did know, they won't know where to go. This is where we come in."  
The dedicated volunteer has been an SG Ambassador (previously known as Pioneer Generation Ambassadors) since 2014. Along with another SG Ambassadors, he goes door-to-door in their assigned area, Tampines, to check in on the seniors. 
"They're happy when someone comes. Most of them are old and vulnerable, some are sick and bedridden, and they do not know where to go and seek help." 
Why Senior Care Matters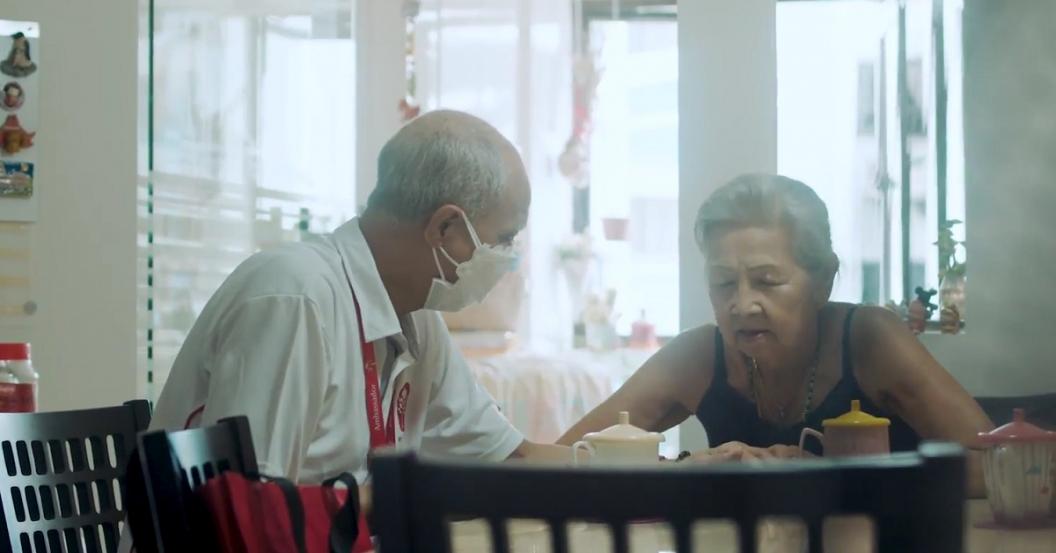 Mr Lim talks to the seniors to understand their situation and connects them to the care and support services and schemes that best suit their needs. 
For example, Mr Lim finds that many seniors he encountered did not know about the Pioneer Generation Disability Assistance Scheme (PioneerDAS), part of the government's Pioneer Generation Package to honour this generation's efforts in nation-building. Under this scheme, Pioneers with disabilities can receive $100 a month for expenses.
The Importance of SG Ambassador Training
Going house-to-house and taking time to explain what schemes like PioneerDAS can do to help seniors is a big part of Mr Lim's role as an SG Ambassador. To be effective in his role, he attends regular trainings by the Agency for Integrated Care for SG Ambassadors  to ensure his knowledge on schemes and subsidies remain up-to-date. "Each year, we learn new things. The trainings vary — from changes in the CHAS card benefits, to the new schemes available to help them." 
The annual trainings for SG Ambassadors focus on different topics. Mr Lim considers these trainings or "upskilling" important. "I have to know all these before I can talk to seniors, so I can pass on this information to them."
Lessons in Volunteering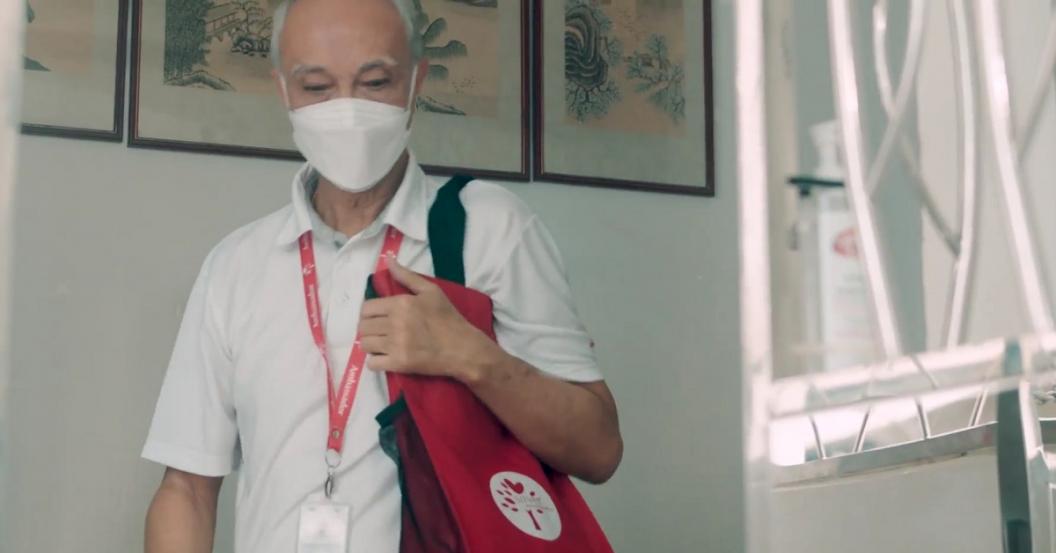 While he does his best to make sure he visits as many seniors as he can, he admits that it is not without challenges. "There have been times when we've had the door slammed in our faces," he said. "But we still knock. And we still explain to them why we came, and why we need to talk to them." 
It helps that he has an innate ability to talk to people, armed with fluency in several local languages. He speaks Mandarin, Malay, Tamil, Hokkien, a little Cantonese, and a little Teochew.
"When I use language that they are familiar with, they are very happy."
Mr Lim thinks it's all about keeping his circle positive. "They are also Singaporeans like me. Who knows, one day when I get old, I might need help. So when I'm still healthy and strong, I choose to help people first."