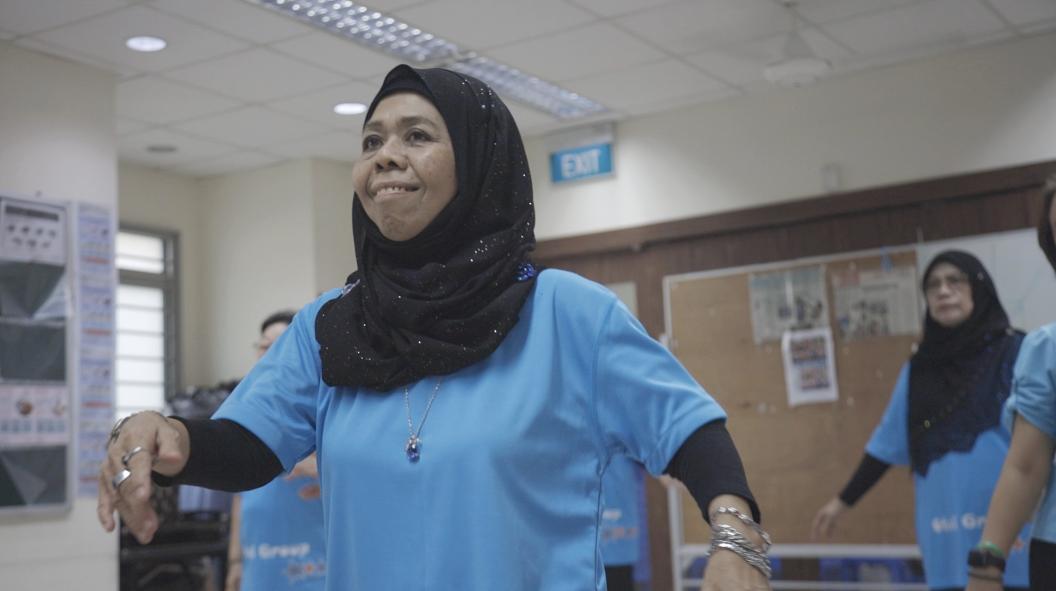 For Mdm Zaleha Binto Mohamad, dancing sparks joy. 
This dancer and crafter loves to perform Malay dances once a week at the community centre in her neighbourhood. Dancing is her way of connecting with friends and staying healthy. 
"Dancing gives me energy. My legs don't feel weak, and it makes me feel energised and alive!"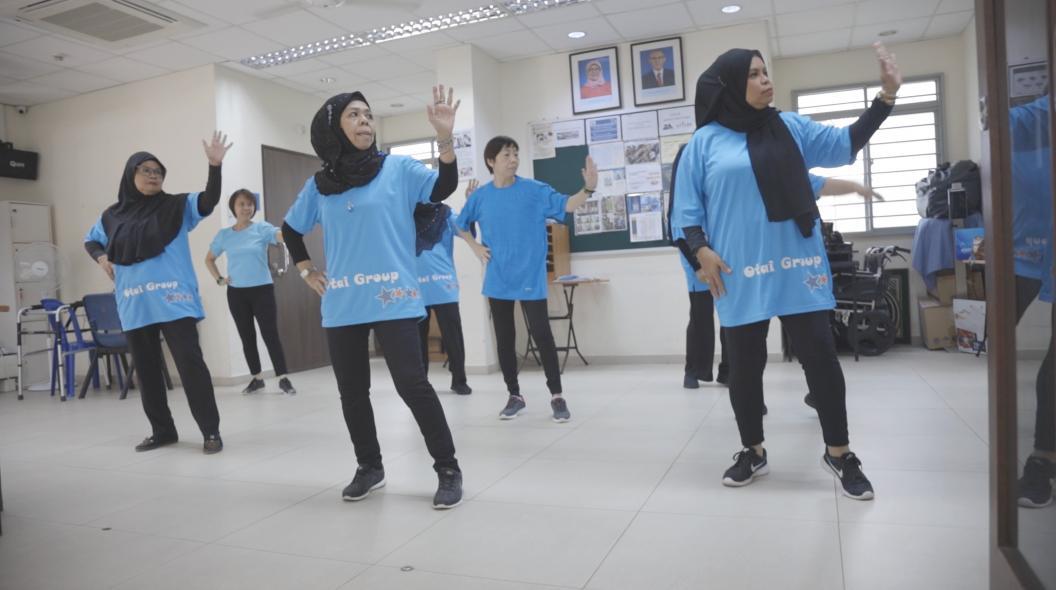 Dancing keeps her on her toes
Though she's always loved dancing even as a young woman, it was only four years ago, at 62, that she had more time to devote to her favourite pastime. She concentrates on three dance forms — two traditional and one modern. "I do zapin, dangdut and zumba," she says.
"I started off by joining classes at the community centre, which offered zapin classes every Saturday."  An expressive and upbeat dance form with its roots in traditional Malay performing arts, zapin quickly became one of Mdm Zaleha's fondest hobbies. It didn't take her long to join the group when they would perform during festive occasions.  
Apart from doing zapin at the community centre, she also does zumba at an active ageing centre, COMNET @ 182 Rivervale Crescent, which is under AMKFSC Community Services.
Mdm Zaleha adds that dancing makes her happy. "I also don't feel bored at home when I'm dancing. It keeps me occupied," she says. 
Dancing is an activity that she highly recommends to fellow seniors. For her, dancing is a way to have fun with other seniors and also get a bit of exercise. "I love it when I'm dancing with friends. As seniors, we should all come and exercise together. I always make sure to go down to COMNET and dance when I get the chance."
Dancing also doubles up as a form of discipline for her. "In my opinion, it's not hard… if you practise," she smiles. 

Crafting as a creative outlet
Mdm Zaleha also applies this can-do attitude to her handicraft activities, which she learned from watching videos on her mobile phone. She enjoys making 'bunga rampai' (a type of wedding favour), wall decorations, and paper art.  She even accepts orders from her relatives!
"I make various types of crafts like flowers. If there are shiny craft papers, I can make umbrellas. I also use ribbons for my bunga rampai. I think anyone can do craftwork if they're interested in it," she says. 
Ever-encouraging, Mdm Zaleha shares some parting advice as she reflects on her life as an active senior: "Everyone should have a hobby they love. If you're disciplined enough, everything is possible!".