It's not every day you come across someone like Soh Ah Kee, who, at 72 years old has found renewed energy and fun with flippa ball. This unique sport that's similar to water polo has not only kept her active but has also been a source of camaraderie and physical well-being. Ah Kee has overcome her fair share of physical challenges, including a spinal injury, through this playful yet competitive game.
This hasn't deterred her competitive spirit though. "It's a fun game, but we take it very seriously — we don't just play for fun. Playing this is exercise and improves our physical and mental health." Ah Kee is usually designated to snatch and shoot the ball, though that doesn't always result in a point. It is, after all, a competitive sport. "Sometimes I'm about to shoot but a player will block it. That's a point lost." She's matter-of-fact about it though. Like a seasoned athlete, she knows that there's always the next game to even the playing field.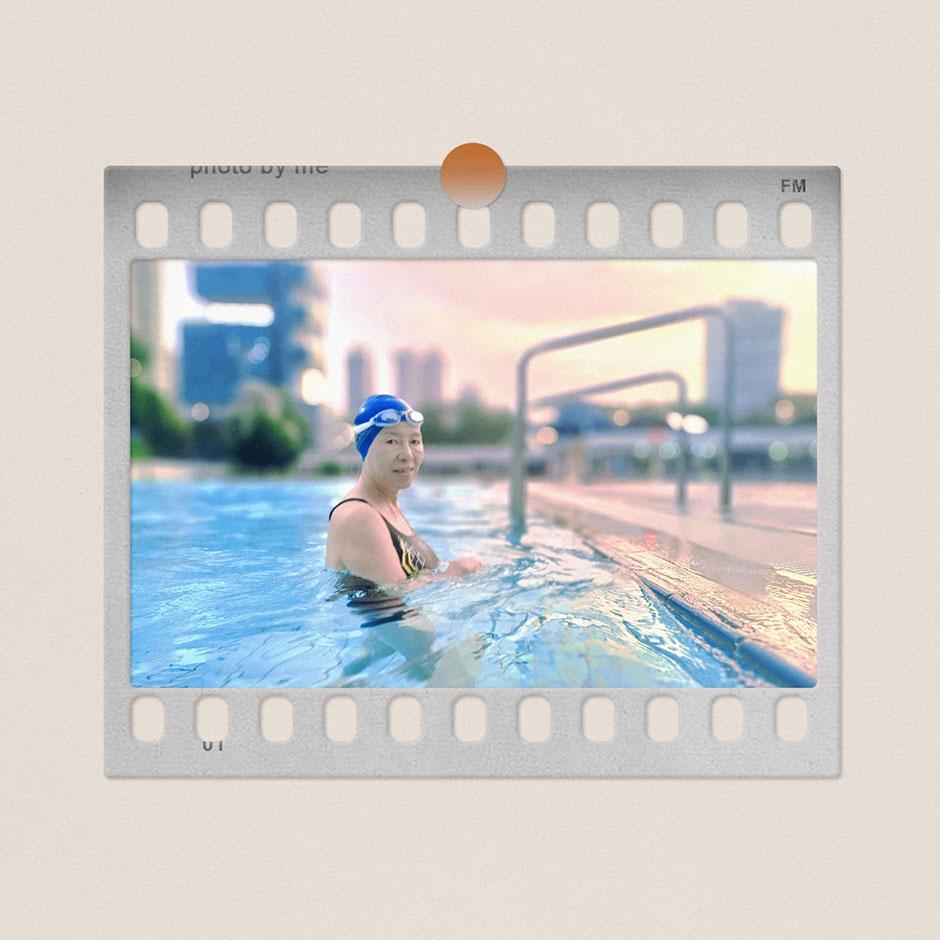 How did you get into flippa ball?
I got into flippa ball indirectly as a result of a spinal injury in 2016. I don't actually know how I got the injury, but I was in severe pain — I would walk hunched because of it. I went for an MRI and the doctors told me that some nerves were severely affected. They advised surgery, but I didn't want to do it. Some friends suggested that swimming could help me. So I started swimming every day. At 6.30 in the morning, I was already in the pool, sometimes in Toa Payoh, other times in Geylang Bahru.
About a year into my swimming, I saw people playing flippa ball in the pool. It looked so much fun and something that I could do, so I joined. Now, seven years later, I don't feel any pain in my legs, though sometimes I'd get numbness.
Can you explain to us how flippa ball is played?
There are two opposing teams — blue and white caps. I'm usually on the blue team. Each team has a goalkeeper and the objective is to get the ball and get it past the opposing team's goalie. But the challenge is that you can't run while holding the ball, you have to push it with your hands, and if you see someone trying to snatch the ball from you, then you can pick it up and pass or throw it to a teammate.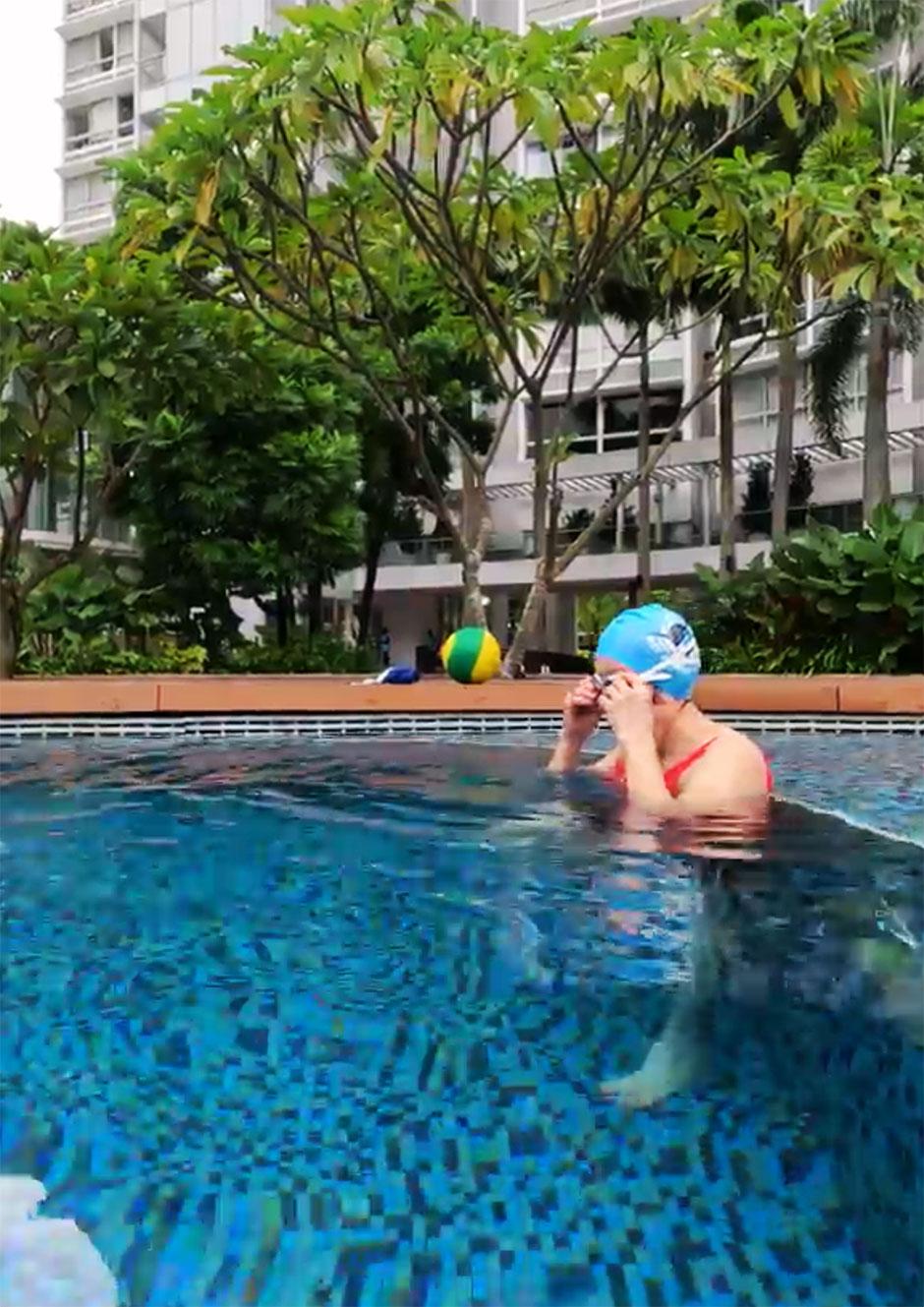 How many are usually in each team?
There are usually around 20 people playing at once. It can be played with a lot more people but it can get too confusing. We've also played with as few as 10 players in total. But if there are too few people, then it's also not good for team members who can't run or swim quickly. Those who can't really run would focus on snatching balls as their legs are weaker. They can just run a little and snatch the balls. For me, because I am more mobile, I will usually be designated to run and shoot the ball. If there's a chance, I'd snatch the ball as well.
It sounds like a fun game!
It is quite fun! But just because it's fun doesn't mean we don't take it seriously. We take it very seriously. Our attitude is that this is a competition. For example, the coach was not around these past few weeks because he went overseas. We still played on our own.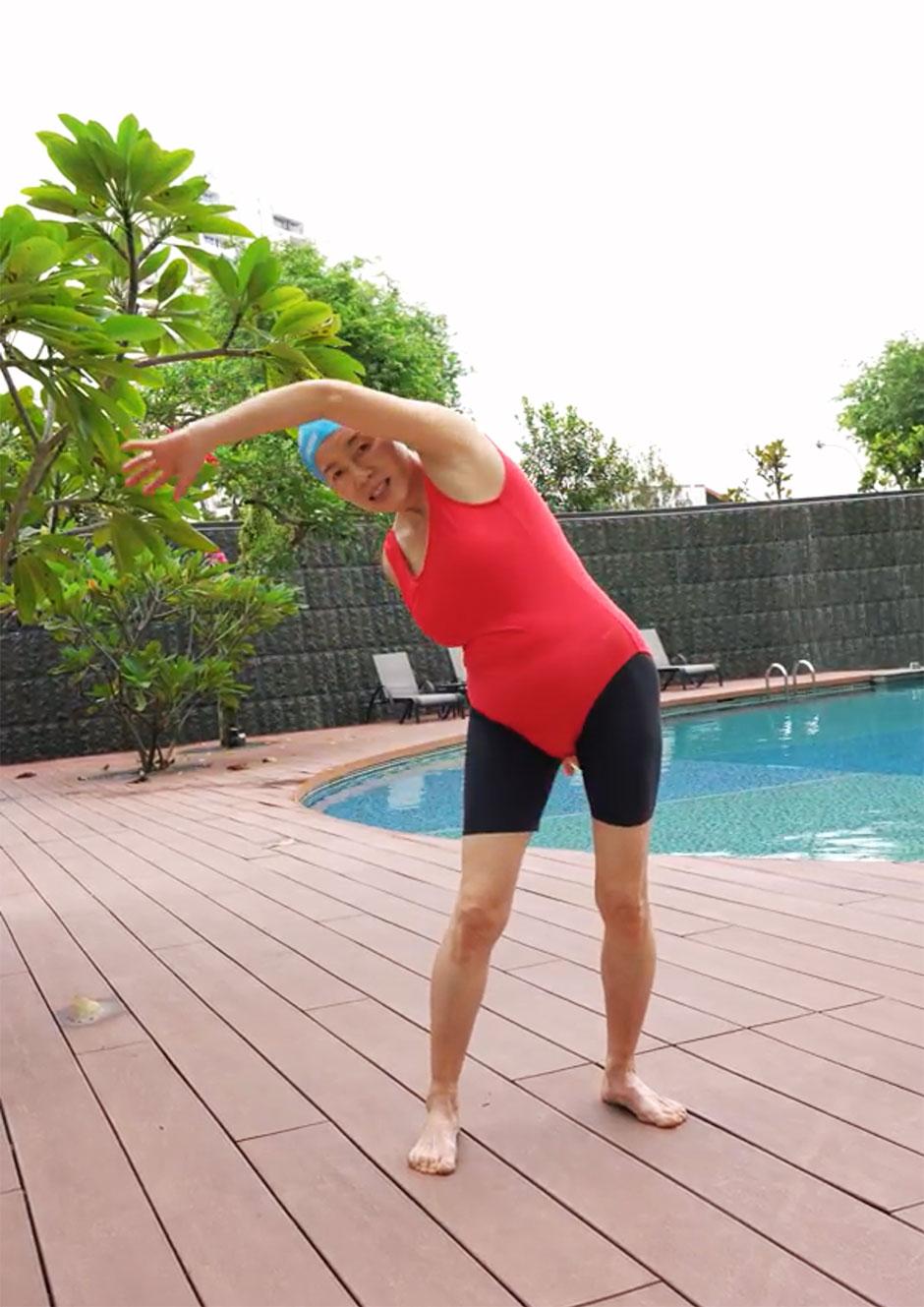 Apart from it being fun and helping ease your pain, what do you like about the sport?
I like that it allows me to be active, even at my age. Compared to running on the ground, which is more demanding, running in water is gentler on the body, because you're more buoyant. If for example, my leg is hurting, running in water is less painful so I can still play and enjoy myself. You seem to really enjoy sports.
Were you always this competitive?
I have loved sports since I was a child. I started participating in athletic events in primary school. Athletics are running, high jump, those kinds of sports. I even competed and represented my school in athletics in secondary school! That's also why flippa ball appealed to me. I like the friendly competition and it gives me the opportunity to play and exercise at the same time. So I am happy.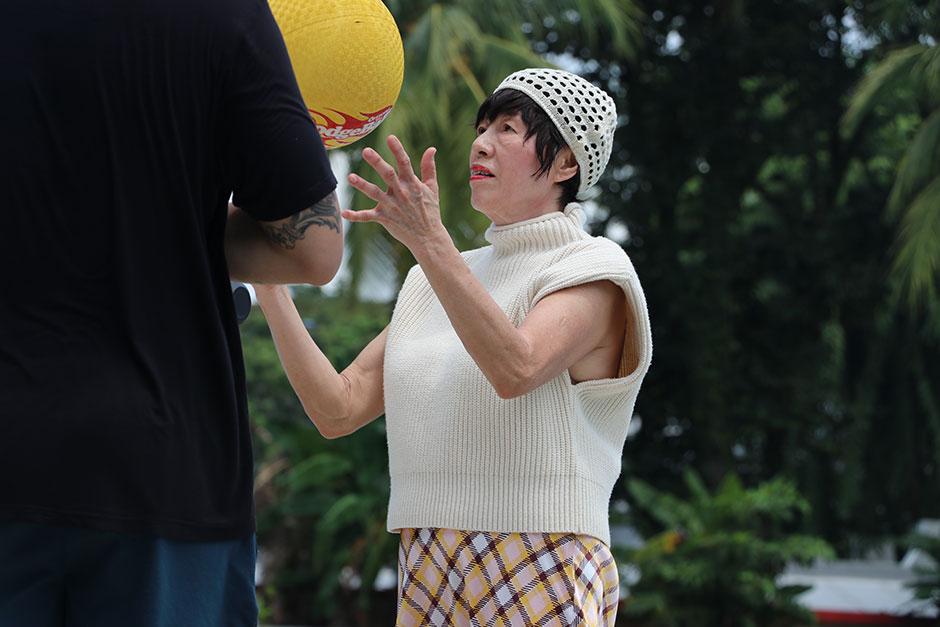 Do you have any advice for seniors who might want to try flippa ball after knowing about you?
It would be great if more people want to join flippa ball, but I hope they don't give up halfway. I'm the type of person who doesn't like to give up halfway. I like to finish things. So that's the kind of personality that would do well in this sport. It can get physically tiring if you're not used to it, but if you keep persevering, you will fall in love with the sport, like I did. Age is not an issue with this sport.