If you're wondering what to do with the family this weekend, we have a suggestion: Go out and explore beyond the tried-and-tested tourist haunts. Although there's nothing wrong with exploring the country's iconic attractions — the Singapore Zoo is always fun! — how about going to places you haven't checked out before? 
Who knows, you just might discover a side of Singapore that not many get to see, and rediscover how culturally diverse and historically rich our country truly is! Ready to plan your day? Here's a list of under-the-radar spots that intrepid explorers like you would love. 

For dreamy black-and-white houses and art, head to Wessex Estate
Go for the aesthetic residential estate, stay for the art studios. Constructed in the 1930s as a residential area for non-commissioned British personnel, Wessex Estate is dotted with beautiful black-and-white colonial houses that evoke a bygone era. Stroll around the neighbourhood and admire the two types of houses: walk-up apartments, which were assigned to junior officers back in the day, and semi-detached houses which were given to senior officers. Today, these properties are mostly residential, a few of which are occupied by artists as their studios. A few studios hold workshops that you can join — all the more reason to visit the estate! If you do plan to check out the studios, do note that it might be necessary to get in touch with them, before going. 
If you just want to explore the area, start at Woking Street and work your way around the estate. Keep in mind that this is a residential neighbourhood, so please be careful where you wander, as you may be trespassing on private property.

Fun fact: Streets in the estate are named after towns in England and all begin with "W". 
Top tips: We suggest trying a linocut printmaking workshop with printmaker and textile artist Alison Wilson, or a clay sculpting and pottery workshop at Singaporean artist Joyce Loo's Joy Clay Studio.

Alison Wilson: Block 28 #02-03, Woking Road, Singapore 138706; 9179 7473 (WhatsApp) 
Joy Clay Studio: 10 Woking Road #01-01 Singapore 138691; 9838 6765 (WhatsApp); joyclaystudio@gmail.com
Make a note on your calendar for ArtWalk@Wessex, a tour of the different studios in the area, and is usually a part of the annual Singapore Arts Week in January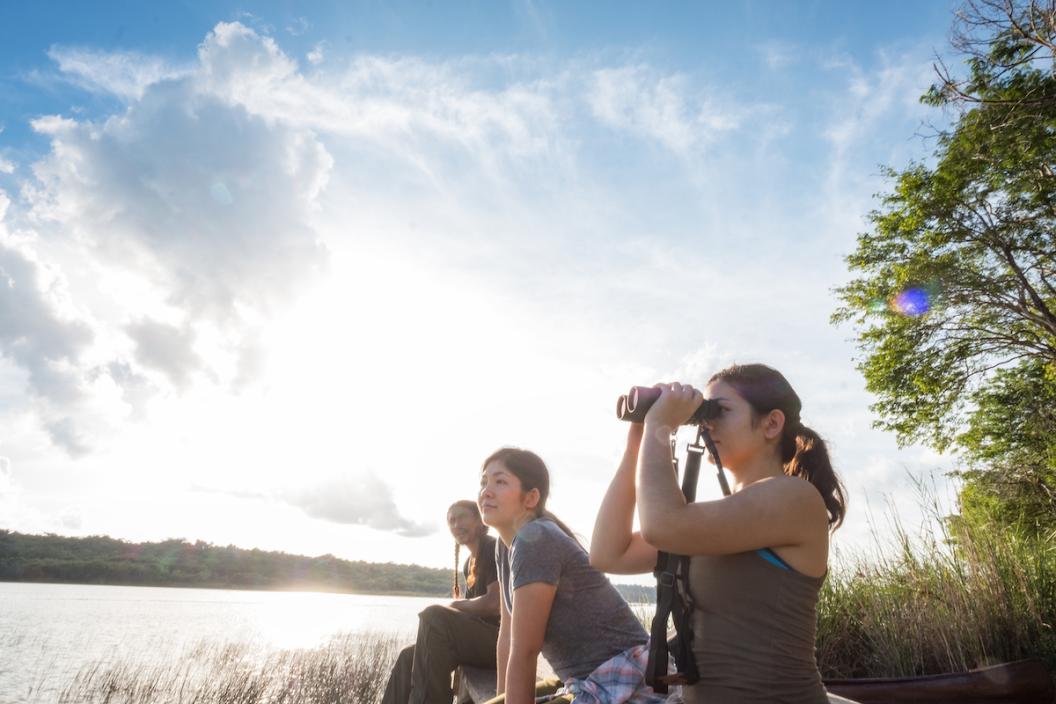 For a day of birdwatching, brunch, and play, head to Hampstead Wetlands Park
This three-hectare park nestled within Seletar Aerospace Park features wetlands, grasslands and secondary forests that are habitats for a wide variety of flora and fauna. If you're into birdwatching, this is the place for you. Head to Water Lily Lake, where you'll be able to see bee-eaters, egrets and kingfishers, among others. For maximum bird-watching pleasure, it's best to come early in the morning or late in the afternoon when the birds are most active. 
But even if you're not into birdwatching, this park has something for the whole family. There's a short 3.5km hiking trail for those who want to get their steps in, designated picnic areas, an attractive plane-themed playground for the kids, and cool cafes to go to after your adventure. 
Top tips: The best view of the lake is from a platform tucked away from the main boardwalk where you can view the northern part of the lake. There are tables and benches for picnics, but you have to bring your own food and drinks — or you can head to The Oval, a short distance away, which has Instagram-worthy cafes housed in black-and-white colonial bungalows, former residences of British officers and their families.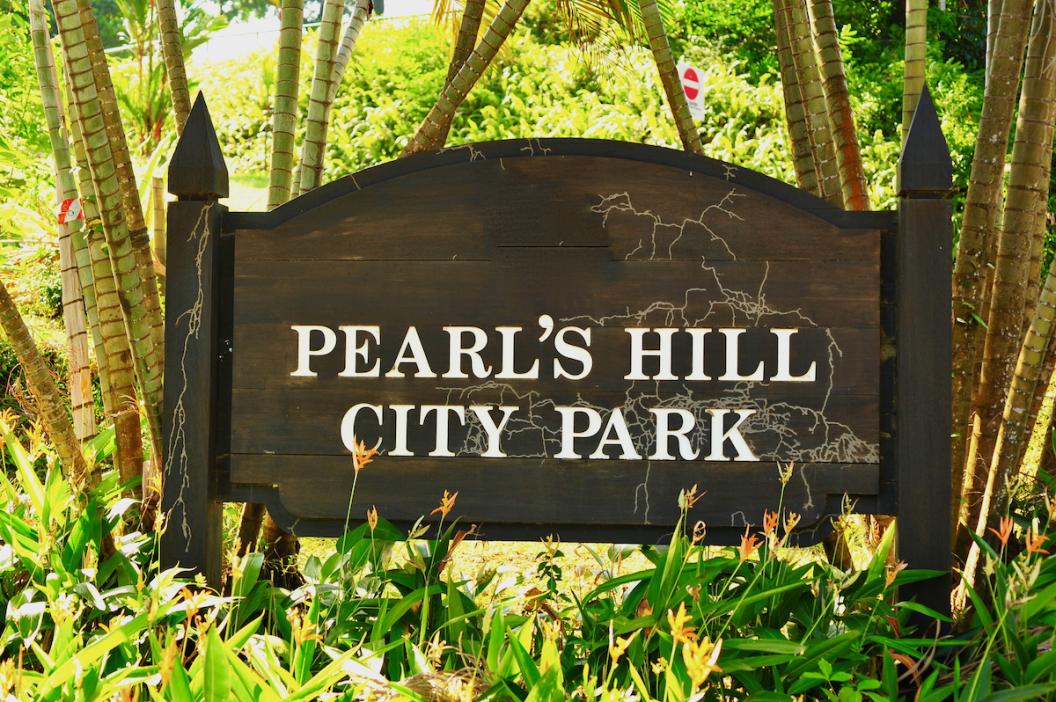 Take a breather from the hectic pace of Chinatown at Pearl's Hill City Park
This oasis is just a five-minute walk from Outram MRT station. It's a peaceful place to forget about your hectic life for a bit and enjoy great views of the surrounding neighbourhood. You could also wander around the pathways lined with Tembusu trees and peer into ponds with lotus plants, terrapins and fish.

Fun fact: The hill was first called Mount Stamford, after Sir Stamford Raffles, and had Chinese-owned gambier plantations on it. It was later renamed Pearl's Hill by Captain James Pearl of the Indiana, the ship Raffles sailed on from Penang to Singapore.

Top tip: Check out the colourful circle pathway and mini stone bridge. Pearl's Hill Service Reservoir, one of the oldest surviving service reservoirs in the country that still services the neighbourhood, is a short walk away from the park.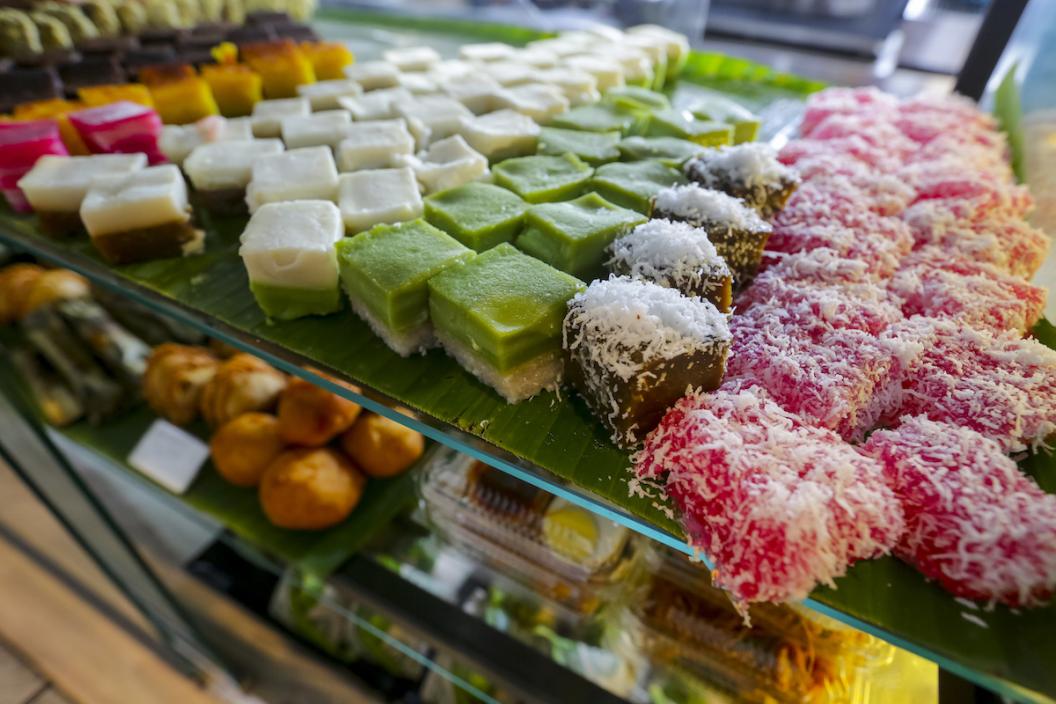 Spot murals of bygone Singapore life in Everton Park
While the murals are the main draw, you might find yourself staying for the surprisingly laid-back yet happening neighbourhood of Everton Park, one of Singapore's oldest residential estates. The estate was constructed in 1965 and used to house the staff of the Singapore Harbour Board. Now, the estate and the surrounding Spottiswoode area have lots of charming little cafes, pottery studios, and art galleries. 

There are three murals depicting kampung life by Yip Yew Cheong, the same artist who did the murals in Tiong Bahru and other parts of Singapore: One of an amah washing clothes in a backyard; one of a man getting a haircut, and one of a provision shop front. Another mural by Thai graffiti artist Alex Face depicts two characters dressed in Peranakan costumes and is located at the back of a conservation shophouse beside Art Porters Gallery. This mural was commissioned by the founders of gallery, which represents artists from Singapore and around the world.

Fun fact: Everton Road was named coolest street in Singapore in 2022 by the TimeOut Index. 
Top tips: While there are many cafes and hip eating places in the area, your senior loved ones might want to sample Nyonya pastries at Ji Xiang Ang Ku Kueh, Block 1 Everton Park. Choose from classic flavours like peanut or sweet bean paste. For more nostalgic hits, head to Baba House, one of the few remaining authentic Peranakan residential properties in Singapore. Admission is free for Singaporeans and Permanent Residents. All visits are by appointment only.

NUS Baba House: 157 Neil Road Singapore 088883; heritage tours, Tue-Friday, 10am and ExploreHour (self-guided), Saturdays, selected entry timeslots 1-4.30pm; Call 6227 5731 or email babahouse@nus.edu.sg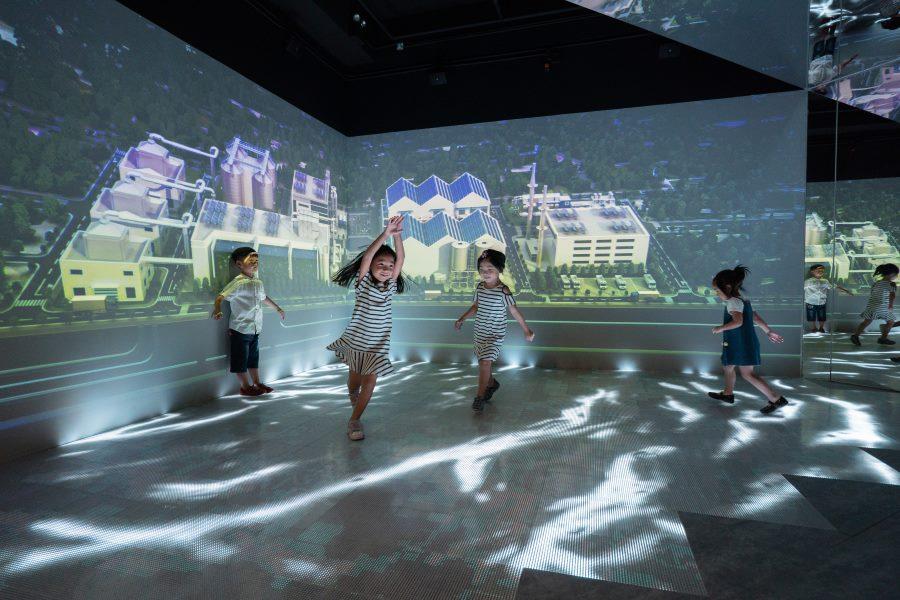 To see how Singapore has advanced, check out Singapore City Gallery
For some good ol' national pride, head to this museum run by the Urban Redevelopment Authority. The gallery chronicles the growth of Singapore from a young nation in the 1960s to the economic powerhouse it is today. The permanent exhibition is spread out across five galleries on three floors and includes interactive and highly immersive displays and games that show how Singapore tackled unique urban planning challenges. There's also a detailed model of Singapore's central area that doesn't fail to impress visitors — locals or tourists alike. 
Singapore City Gallery: 45 Maxwell Road, The URA Centre, Singapore 069118; Free admission, Mondays to Saturdays, 9am-5pm, closed Sundays and public holidays