It was business as usual for Mr Don Anil, 65, a mechanic with one of Singapore's prominent car brands, when he suddenly broke out in cold sweat and felt breathless and dizzy in a car lift at work. 
Despite being completely aware of his surroundings, he could hardly muster the strength to pick up his mobile phone, let alone call out for help. Feeling powerless and vulnerable, he sat up and leaned against the vehicle he was transporting in the car lift. 
"I was stuck in a car lift at work, those types of lifts that transport cars to different floors. I was all alone and was only discovered when a colleague realised I entered the lift and did not exit it."
His colleague brought him to the nearest polyclinic, and was asked to take medical leave for a week. Upon further checkup, he was also diagnosed with diabetes – which was a surprise to him, despite years of ignoring warnings from loved ones and friends about his for sugary food and drinks.
The health issue he experienced in the car lift was the result of his severe diabetes. Also known as insulin or diabetic shock, severe hypoglycaemia results in blackouts, double vision, and loss of speech. Without immediate medical attention, people with hypoglycaemia may experience seizures or diabetic comas.
The Result Of The Diagnosis
Mr Anil now spends his days at home alone in his corner with his gadgets while his family is at work.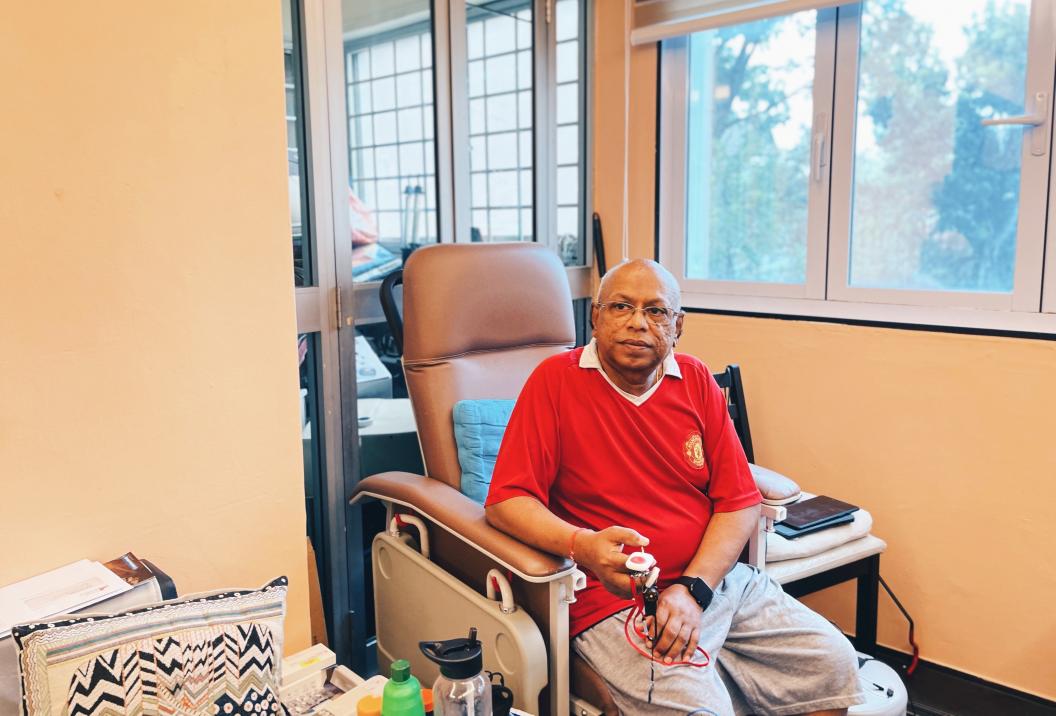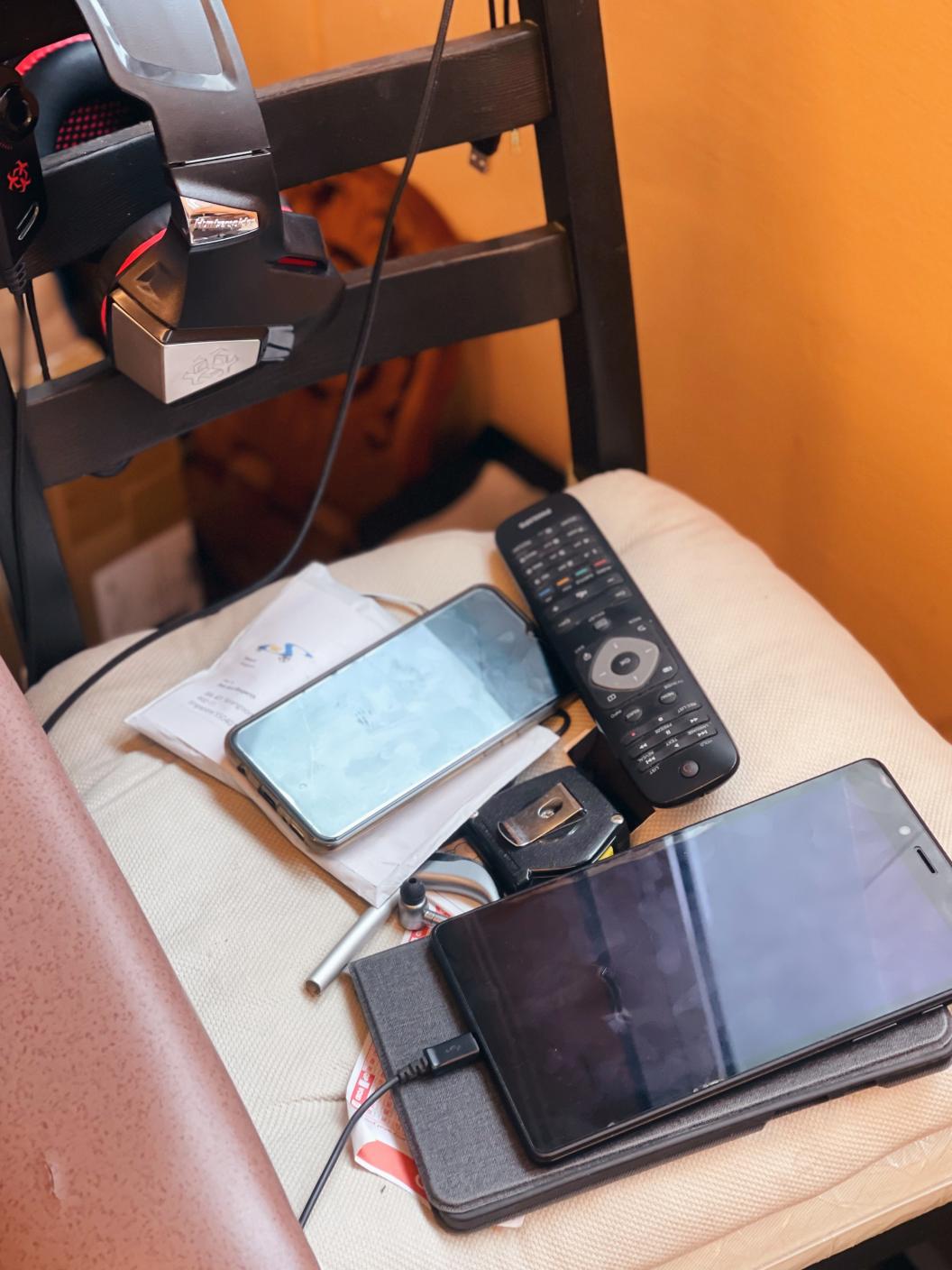 He recalls his early days being home alone, filled with anxiety from not knowing when he would break out into cold sweat, and experience numbness, dizziness and lightheadedness.
There were mild episodes where he would "blackout" and was incapable of doing anything until he can summon the strength to get up, or until a family member discovered him. 
His eldest son was at home when he experienced his worst episode yet. Describing the pain as excruciating and unbearable, Mr Anil was rushed to Tan Tock Seng Hospital's A&E department. This time, he suffered a mild heart attack and was given an injection directly in his chest.
"I didn't know what to do when I had these attacks."
The Need For Safety Modifications
Knowing that he would not be so fortunate to have a family member with him at all times, Mr Anil  searched for safety modifications at home that could help in case of emergencies. Along with this search, he was introduced by a social worker to Singapore Red Cross' Home Monitoring & Eldercare (HoME+) service.
In Times Of Emergency
Singapore Red Cross' HoME+ service enables seniors who are home alone to get emergency assistance by activating a panic button. The service relies on motion sensors installed in a senior's home to monitor their whereabouts and emergency buttons installed in high-fall-risk areas such as bedrooms and bathrooms for seniors to seek immediate help. 
The emergency buttons also come with speaker functions and facilitate two-way communication with seniors. Once an emergency is triggered, Red Cross HoME+ connects with the senior via the speaker before notifying community responders who are then mobilised to assist the senior. 
In cases where emergency responders could not access the home entrance of seniors, particularly for seniors who sustained a fall and are locked in their homes, the Singapore Civil Defence Force would be notified to break into the house to attend to the senior.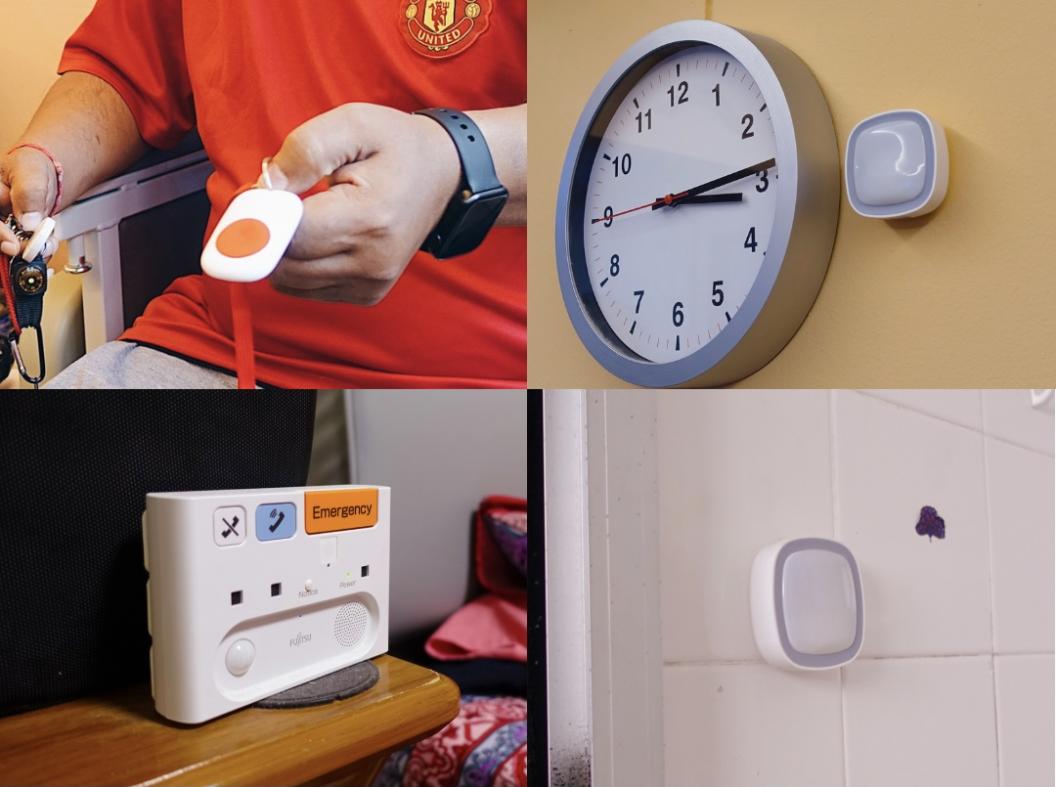 Unlike CCTVs, Singapore Red Cross HoME+'s monitoring is non-intrusive, as movements are recorded as data in a private gateway instead of a video footage. Seniors will not feel like they are "being watched" and can get efficient emergency care through the service. 
When he heard about how the technology works, Mr Anil was sold. He installed the HoME+ system in his home in 2018.
Saved By The "Red Button"
Mr Anil quickly learnt the simple functions of the emergency buttons and sensors installed in his home. Since enrolling in the Singapore Red Cross HoME+ programme in 2018, he is grateful for the several occasions when the "Red button" saved him. 
Mr Anil recalls watching television on one occasion in 2019, when he suddenly broke into a cold sweat and felt breathless. He laid down to rest, hoping that the feeling would go away, but his condition worsened. 
Still feeling breathless and in agonising pain, Mr Anil urged his nine-year-old grandson to activate the emergency button in his bedroom. Seconds later, he received a voice response from the device and a call from a representative of Red Cross HoME+. 
"Erik (Red Cross HoME+) kept me awake and alert by talking to me until the ambulance reached me. I feel safer with Red Cross HoME+, especially when I'm home alone," says Mr Anil.
Mr Anil last activated the Red Cross HoME+ emergency button in February 2020, when he experienced chest discomfort and felt frail. The Singapore Red Cross HoME+ community responders responded swiftly, and he was rushed to A&E. He spent the next four months in the special care unit of a hospital.
"I would 100% recommend the service to people who need it," says Mr Anil.
Other Modifications
As a senior with higher fall tendencies, Mr Anil also modified his home to enhance his safety. 
He installed ramps along the walkways to facilitate walking across floors on different levels. He also replaced his home floors with anti-slip flooring during a renovation which can prevent him from slipping on the floor and hurting himself. 
Upgrading his home has made Mr Anil feel safer being alone at home as he can easily move around his home and seek help through HoME+'s emergency buttons placed at different areas of his home. 
Living Life With Confidence
In the three years since Mr Anil first installed Red Cross HoME+, he has become more confident to stay with staying at home alone. He is always grateful to the Singapore Red Cross' community responders for assisting him in times of emergencies at the activation of a button. 
"Whenever I feel that something is not right, I will reach out to press the button, I feel more safe knowing I have Singapore Red Cross HoME+ service". Mr Anil says with a sense of relief.