(This story is from our archives of NextStep Magazine. The Magazine has since been renamed to AIC With You)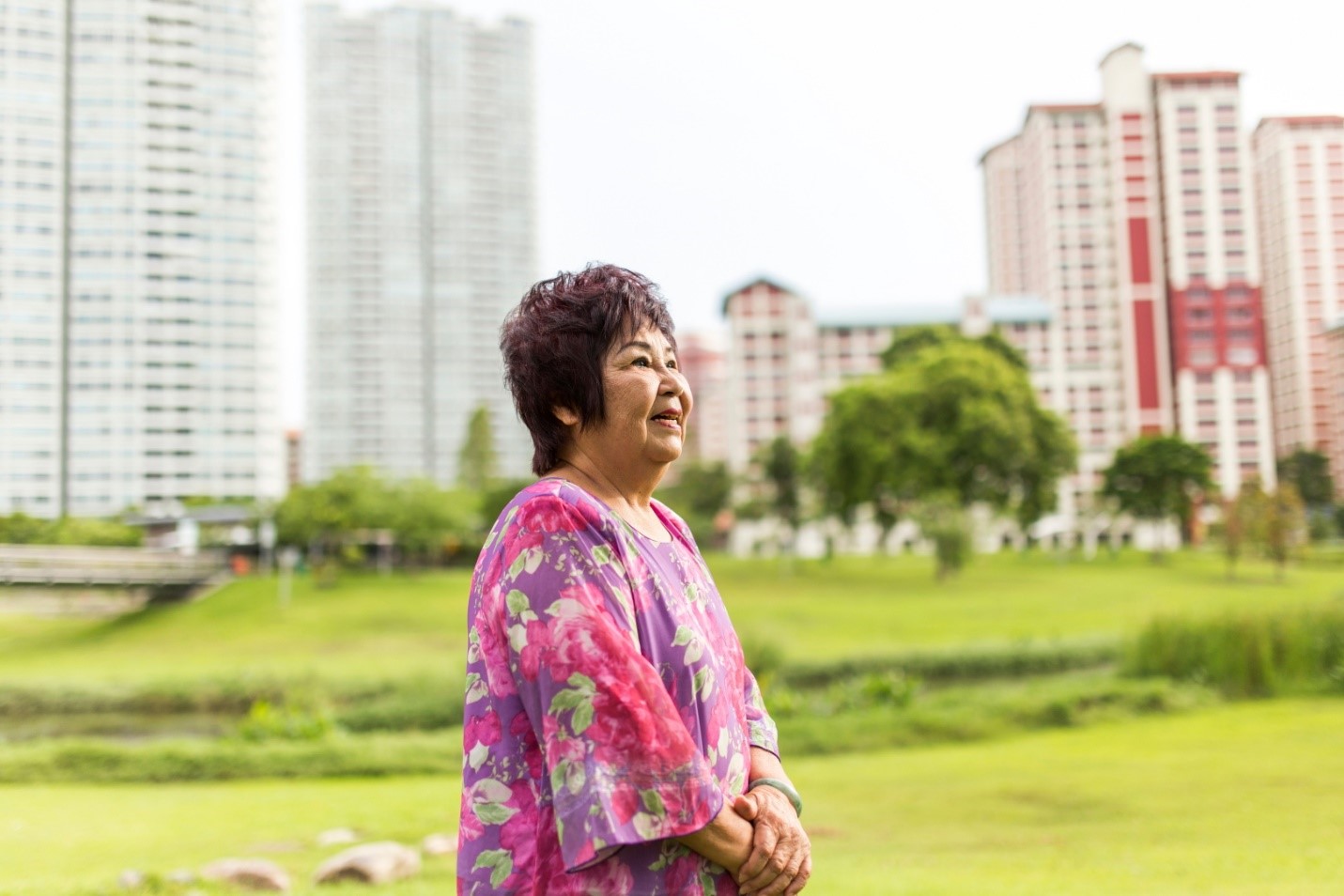 A member of the Pioneer Generation, she receives subsidised medication under the Community Health Assist Scheme (CHAS) when she visits a polyclinic every four months. She acknowledges that it is important to know how to tap on the help available, such as CHAS and assistance for Pioneers, to get the care she needs.
Her role as Ah Ma in the "Happiness" video, by the Agency for Integrated Care (AIC), has also made her aware of more community care facilities, such as day rehabilitation centres and home nursing care. Most of all, she and Ah Ma agree on the same things – both prefer to age in the comfort of their own home, and believe ageing can be about independence and relishing the simple joys in life.
"I can identify with the 'Ah Ma' character in that sense," says the real-life Ah Ma to six grandchildren, and mother of four, who wants to stay mobile and independent for as long as possible.
Madam Yoo currently lives with her youngest daughter in a flat in Aljunied, where she has built up friendships with her neighbours. She could not imagine living anywhere else as she has been an Aljunied resident for more than 40 years.
HER FIRST STEPS TOWARDS ACTING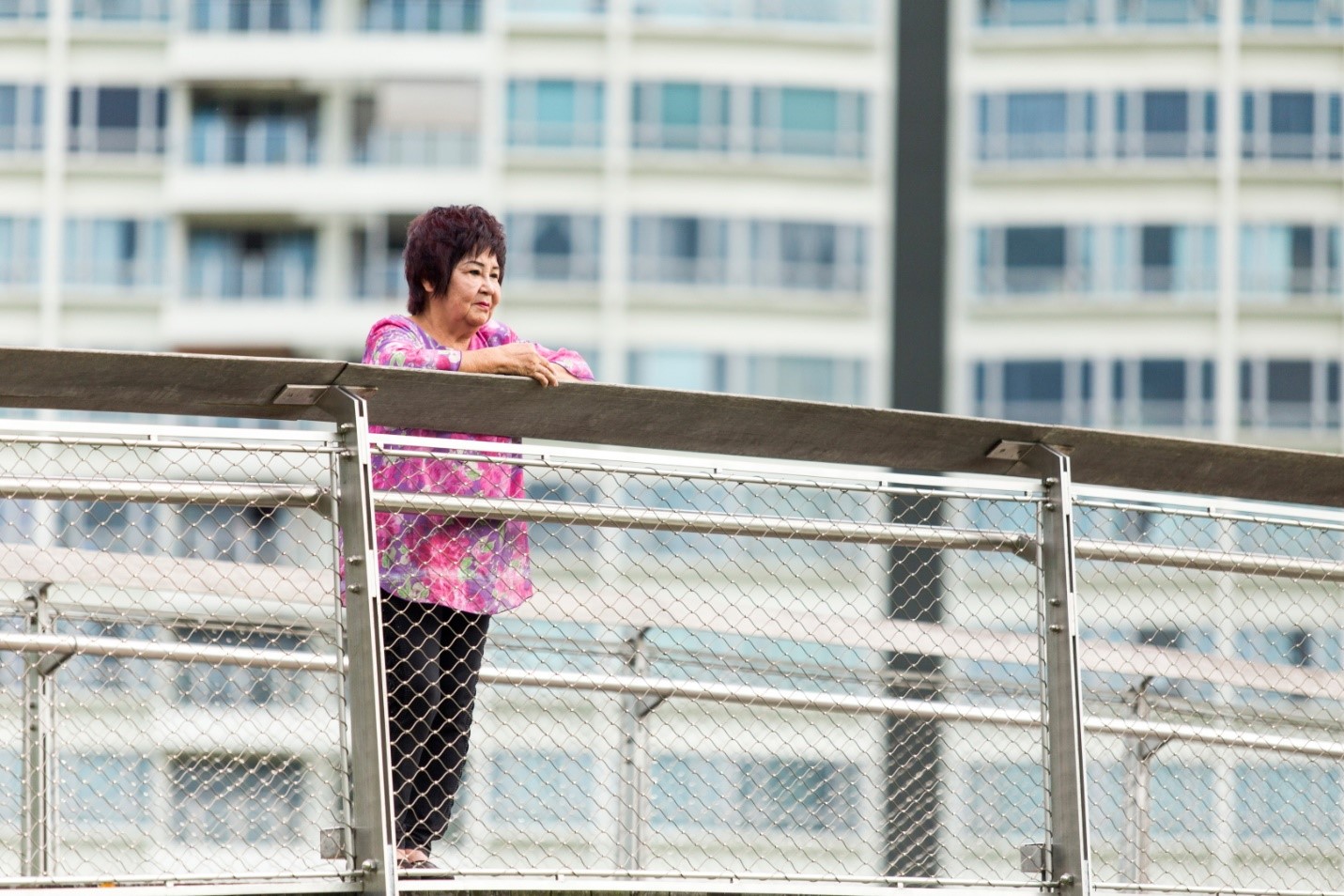 "My friends and I thought it would be fun to join a talent agency and play 'calefare' roles on TV. I remember all we had to do was walk around in the background," she laughs, recalling that first stint on television over 20 years ago.
She was discovered by director Jack Neo, who hired her to play supporting roles in his productions. Her most famous is as "Lao Zha Bor" (Hokkien for "old lady") in the movie Money No Enough, starring Fann Wong.
But her favourite role will always be one where she plays an "Ah Ma", especially in a comedy. "This type of role is very close to my real-life personality," she explains. Now bitten by the acting bug, Madam Yoo hopes she can continue doing what she enjoys for as long as she can.
AN INDEPENDENT AND HAPPY LIFESTYLE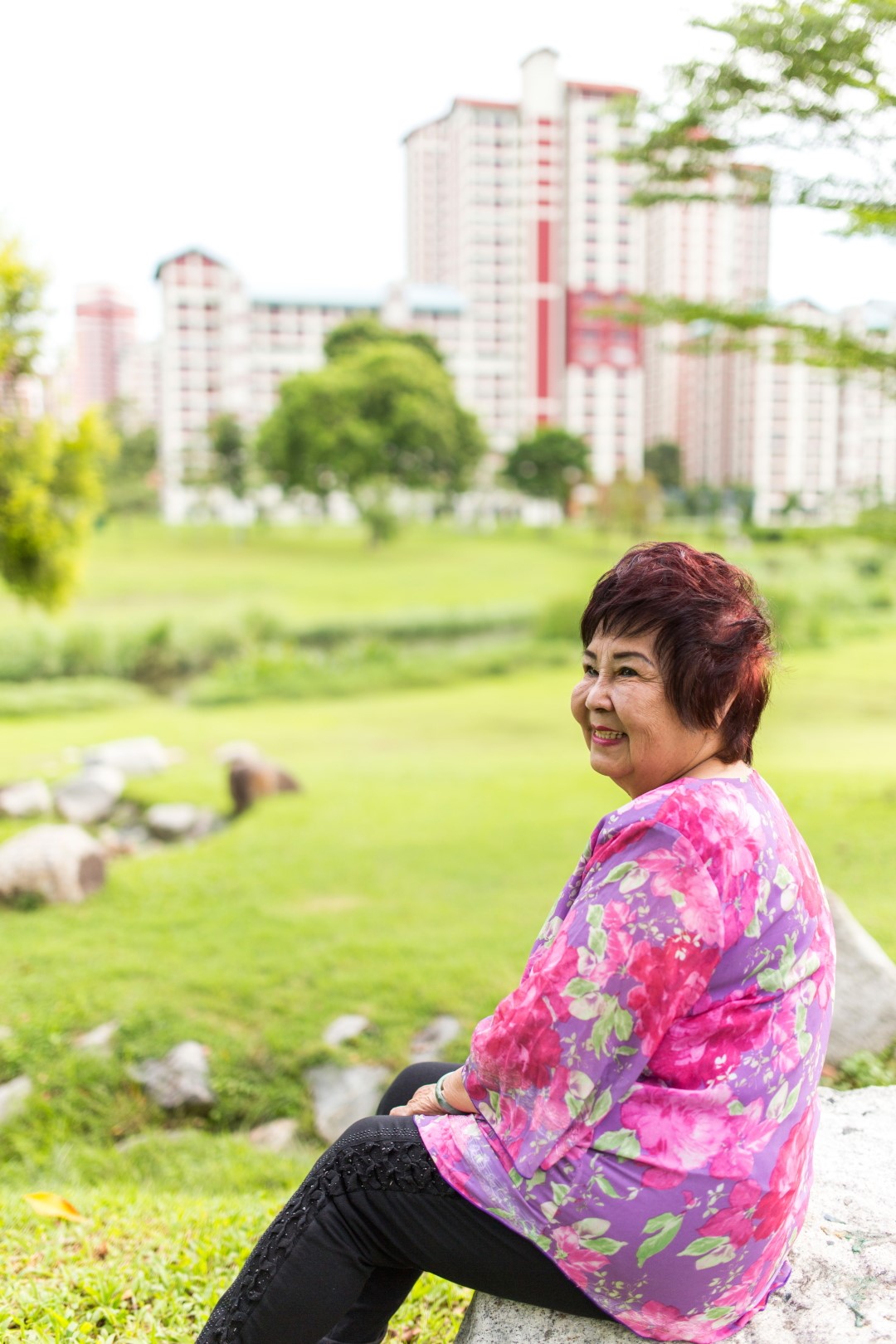 "Look on the bright side of things. Every morning when I wake up, I'm thankful to see another day. With this mind-set, I try not to think too much and make the best out of it. As long as I can spend the day happily, and the next day is the same, I'll take each day one step at a time. I wish I can stay this way as long as possible," she says with a smile.
But if she ever becomes less mobile or independent, Madam Yoo is sure of what she wants: "I have not discussed such things with my family before. But I would prefer to be cared for at home, where I can feel the 'warmth' of being near my loved ones."