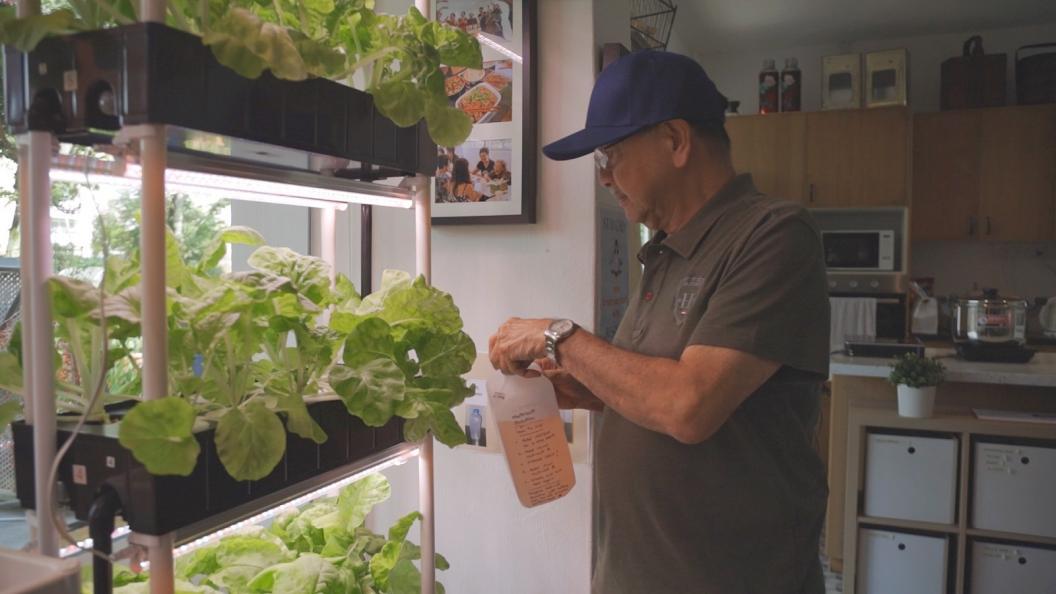 For many people, retirement can mean a lessening of things to do and fewer people to interact with — life slows down, as it were. But not for Charles Chow. Since retiring seven years ago, the 76-year old still has a full calendar filled with the things he's happiest doing.

"I'm happy when there are people around, and everyone is enjoying themselves," he says, which is why he fills up each day with lots of things to do. "Some mornings I'd go to House of Joy, an active ageing centre, to participate in their programmes. Some mornings, I'd go to the beach, then midday, have lunch with my wife at the food centre. On certain days, we'll meet friends for a little get-together.

He also makes sure to exercise, to keep his body fit, he says. "I like brisk walking in the park and going for a swim in the sea. I like going when the tide is high so the water is clean and waves are coming in. Swimming recharges me so I feel good." 

Why gardening is beneficial to seniors
It was passing by House of Joy during one of his brisk walks that he first thought about trying a new hobby. "I often pass by House of Joy when I go brisk walking or am on the way to the bus stop. I saw that it had a lot of activities for seniors to be active. There were also vegetable pots in the garden, so I got curious as I wanted to learn gardening."
Soon, he found himself happily planting vegetables — in the weeds of his interest, so to speak. "It's quite a messy job. Also, there are pests, so you need to know how to deal with them." 
For Charles, gardening is as much an intellectual activity as it is a physical one. "Growing vegetables can be quite interesting. I love to experiment with the plants and find what really works for them to grow well." He likes knowing how to grow different vegetables better, experimenting with different soils and fertilisers for optimum results and exchanging ideas with fellow gardeners to produce bountiful harvests. 
He can also be quite enthusiastic talking about his vegetable patch. "I grow common green leafy vegetables like chye sim, sweet potato leaves, spinach, Asian watercress… I am quite amazed by the sweet potato leaves because they grow so fast. You can have a full harvest in 10 days, unlike other vegetables where you have to wait weeks for them to grow." 

Part of what makes gardening a joy for him is the communal nature of it — when many people actively share your passion, it encourages you to do more. It's also a way to keep active and connect with his daughter. 
"My plot in East Coast Park is quite far from my place in Mountbatten so I would ride a tricycle to get there. My daughter would often cycle along with me to help water the plants and clean the plot. 
Apart from bonding with his daughter, gardening also allows him to interact with fellow enthusiasts. " I talk to my fellow gardeners at East Coast Park about how to grow plants better and faster. When we have surplus harvests, then we share with each other."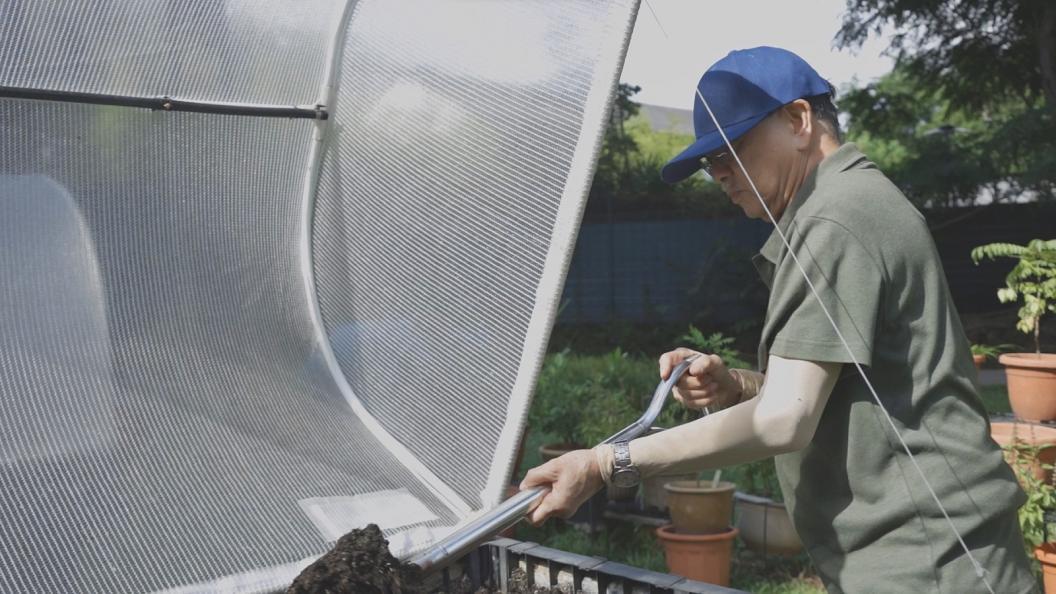 Why having other interests helps keep seniors active and engaged
When not tending to his plants, Charles loves the challenge of playing Chinese chess — which, if one thinks about it, has some similarities with gardening: Both require lots of patience and some degree of strategising to get the best results. "We have an ex-Chinese chess champion teaching us strategies. I am still learning, and it's not easy, because the game can be very challenging and theoretical." 
His various hobbies notwithstanding, Charles does admit that life after retiring took some getting used to. "While I do have more time for myself and I don't have to rush to work every morning, I do miss the work and the people in the office. If given a choice I wouldn't mind working even with shorter hours." 
But his hobbies keep him busy and so does taking on simple part-time jobs like being an usher or a ticket attendant. "I also did temperature checking and vaccination checking during the COVID-19 pandemic," he adds. 
Reflecting on his hobbies, he says they allow him to be independent and fit for as long as possible. But also, they're fun to do. "I think we must enjoy ourselves, otherwise, life can be pretty boring."