Caregivers Training Grant Helps You Care Better for Elderly Loved Ones
Caregiving can be challenging, especially if it is your first time caring for your elderly loved one. You may feel overwhelmed by the responsibility of being your loved one's go-to for everyday things like showering and moving around, not to mention the medication and appointments you need to keep track of.
We asked you to send in burning questions you have on caregiving on our Facebook page, and here are our answers to your questions in "You Ask, We Answer".
Yoke Teng: Does an individual need to receive proper training to be a caregiver?
While you do not need to be "certified" to be a caregiver, it pays to be prepared. By learning caregiving skills, you or your helper will be more confident when caring for your loved one, reducing stress on all parties.
You can tap on the Caregivers Training Grant (CTG), which is a $200 annual subsidy, to attend approved courses from a list of training providers to learn how to perform caregiving duties properly. There are home-based or classroom-based courses on topics relevant to you. These courses will equip you with essential skills such as:
Personal care techniques like how to transfer the senior from wheelchair to bed and how to give proper baths
Recognising early signs of health issues such as dementia and how to manage chronic illnesses
Clinical skills such as tube-feeding, catheter care and tracheostomy care 
"I learnt how to take care of an elderly with dementia, and the proper techniques on fall prevention, what to do if she chokes, and how to give medication properly."

- Caregiver Lany
"I learnt the correct procedure of changing diapers, washing hands and how to lift and carry ah-mah".

- Foreign Domestic Worker Jane
Apart from courses on care skills, there are also psychosocial wellness courses such as:
Emotional coping for both caregivers and their loved ones
Caregiver's health and well-being, to teach caregivers how to take care of their own health, and better manage their role as a caregiver
These courses may also be useful for experienced caregivers who feel burnt out.
---
Vivien Kang: Are there free training courses for current or potential caregivers, and can SkillsFuture subsidies/ credits be used for paid courses?
Anyone who meets the criteria is welcome to apply for the CTG's $200 annual subsidy to learn the necessary skills to care for their loved ones: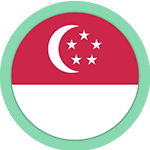 Nationality
The care recipient must be a Singapore Citizen or Permanent Resident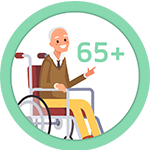 Age and Needs
The care recipient must be 65 years old and older, OR certified to have a disability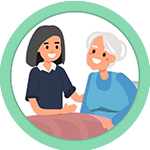 Relationship
The caregiver, be it a family member or domestic helper, must be the person caring for the care recipient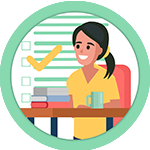 Training
The caregiver must attend and complete the selected CTG-approved training courses
If you meet the criteria above, here's how to apply:
Pick from the list of CTG-approved training courses
Contact the training provider directly for more details
Register for the course; you will need to indicate your interest in applying for the CTG. Registration should be done at least two weeks before the course commencement.
The training provider will provide you with the CTG application form and will submit it on your behalf once you've filled it out.
If you are enrolling in a SkillsFuture-subsidised course, you cannot apply for CTG to be used on top of the course subsidy.

However, if you wish to use SkillsFuture credits to co-pay for a CTG- approved course, you may contact SkillsFuture Singapore for more information.