5 #StayHome Activities for Grandparent–Grandchild Bonding
As part of the efforts to curb the spread of COVID-19, seniors are encouraged to #StayHome and protect themselves against the virus.
Despite these social distancing measures, it's important for us to make the effort to stay connected with our family.
We've curated a list of five activities for a little grandparent-grandchild bonding, which works for both families living under the same roof, or apart.
Teach Each Other New Things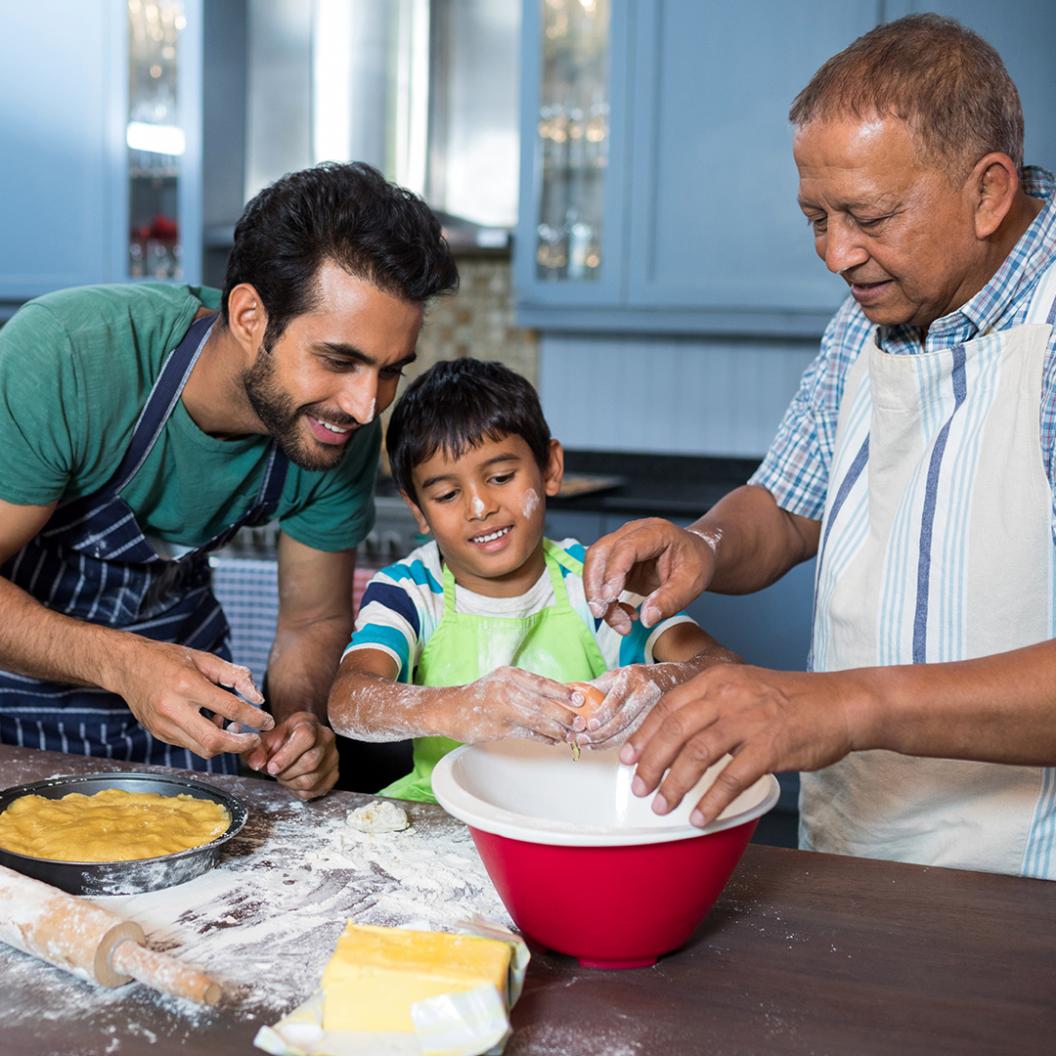 The best thing about cross-generational interaction is the chance for both parties to learn from one another.
Seniors have a great deal of life experiences to share, but they may not be up to date with the latest digital trends. On the other hand, kids may know the latest craze on social media, but could learn so much more about their culture and history from their grandparents. 
Hence, both grandparents and grandchildren can help to fill the gap in each other's lives. Grandparents can opt to demonstrate how to sew or cook a recipe of their favourite food, while the kids can teach them how to use the latest apps or show them the latest TikTok dance.
If you're living apart….
Set a time and date for a video call, and prepare all the necessary equipment and ingredients beforehand.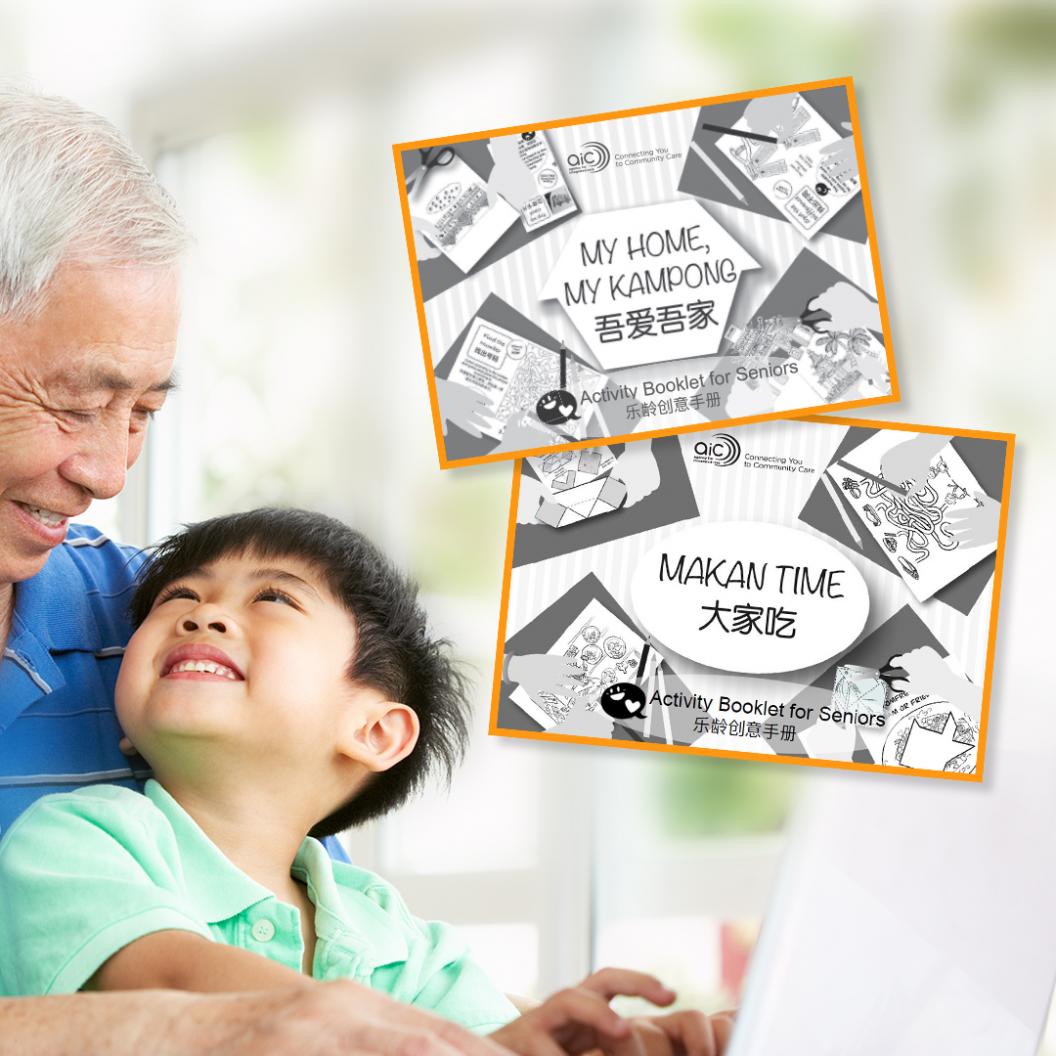 Besides learning from one another, grandparents and grandchildren can also learn and experience new things together through these Activity Booklets by the Agency for Integrated Care (AIC)!
Grandparents and grandchildren can jointly complete the fun arts-based activities and puzzles within the booklets, all from the comfort and safety of their home. This includes crossword puzzles, word search, and even maze activities!
Each activity is also paired with key COVID-19-related tips and reminders to help maintain the hygiene of both seniors and kids.
You can also check out the other toolkits and resource guides from the AIC Wellness Programme.
If you're living apart….
Download and print the activity booklet, and prepare stationery such as scissors, pencils, and colouring tools to do it together through a video call.

Arts and crafts can be beneficial for both the young and old — it provides a platform for children to express their creativity and gives seniors an opportunity to keep their minds active with visual stimulation.
Hence, we highly recommend grandparents and grandchildren to engage in some drawing fun, and gamify it to spice things up! Each party takes a turn to draw something within one minute while the other tries to guess it! 
You can even turn it into  a game for the whole family by forming two teams! Choose from various categories such as famous people, landmarks, animals, food, etc. 
If you're living apart….
Substitute it by doing it over a video call or you can use free-to-play online platforms such as Skribbl.io or Drawize!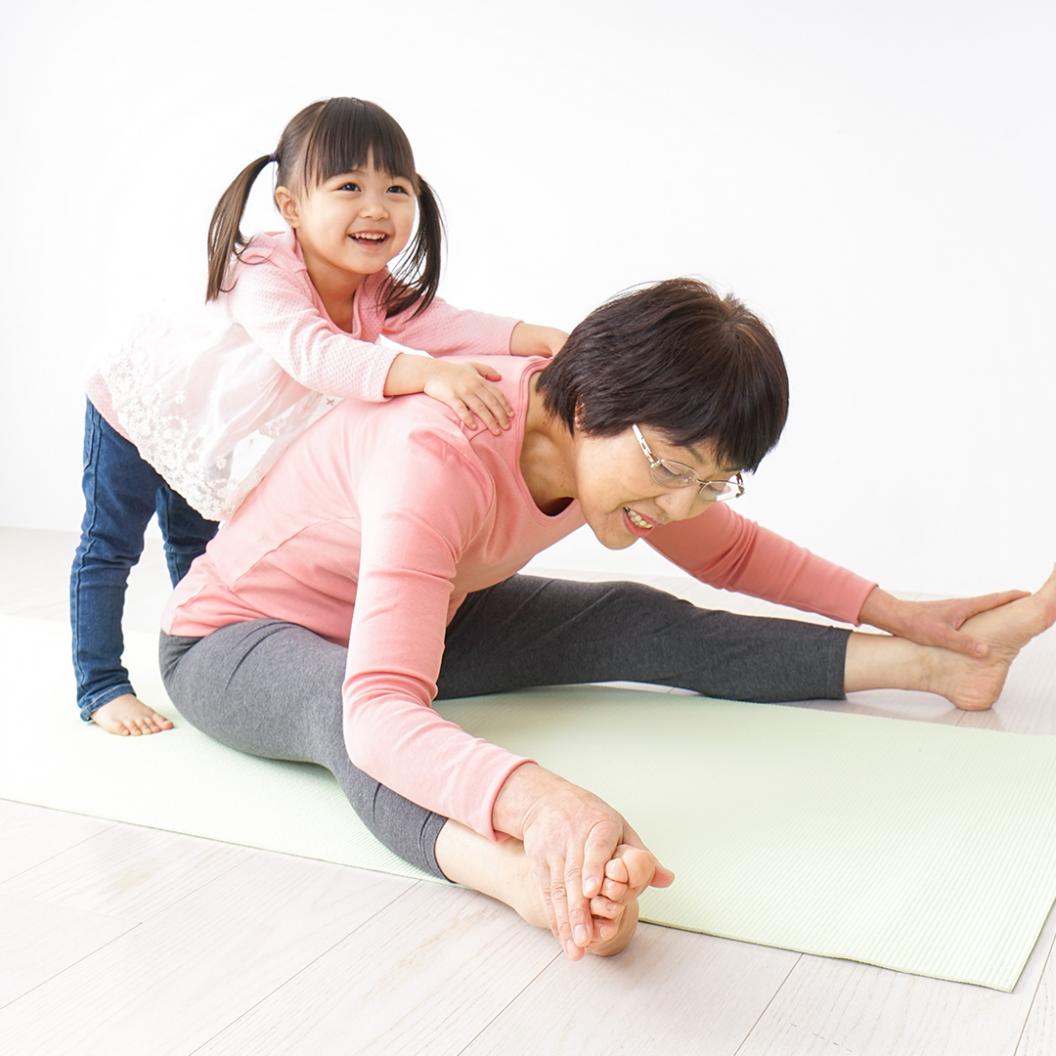 Apart from preventing common health conditions and staying healthy, exercise can also be a great activity for the young and old. 
Fitness corners and parks are not the only places to break a sweat, as you can also work out anywhere at home with a comfortable amount of space. 
Grandparents and grandchildren can do some simple and senior-friendly exercises together, which are good for the body and help foster stronger ties at the same time. 
If you're living apart….
Exercise together through video calls and count out the reps in unison.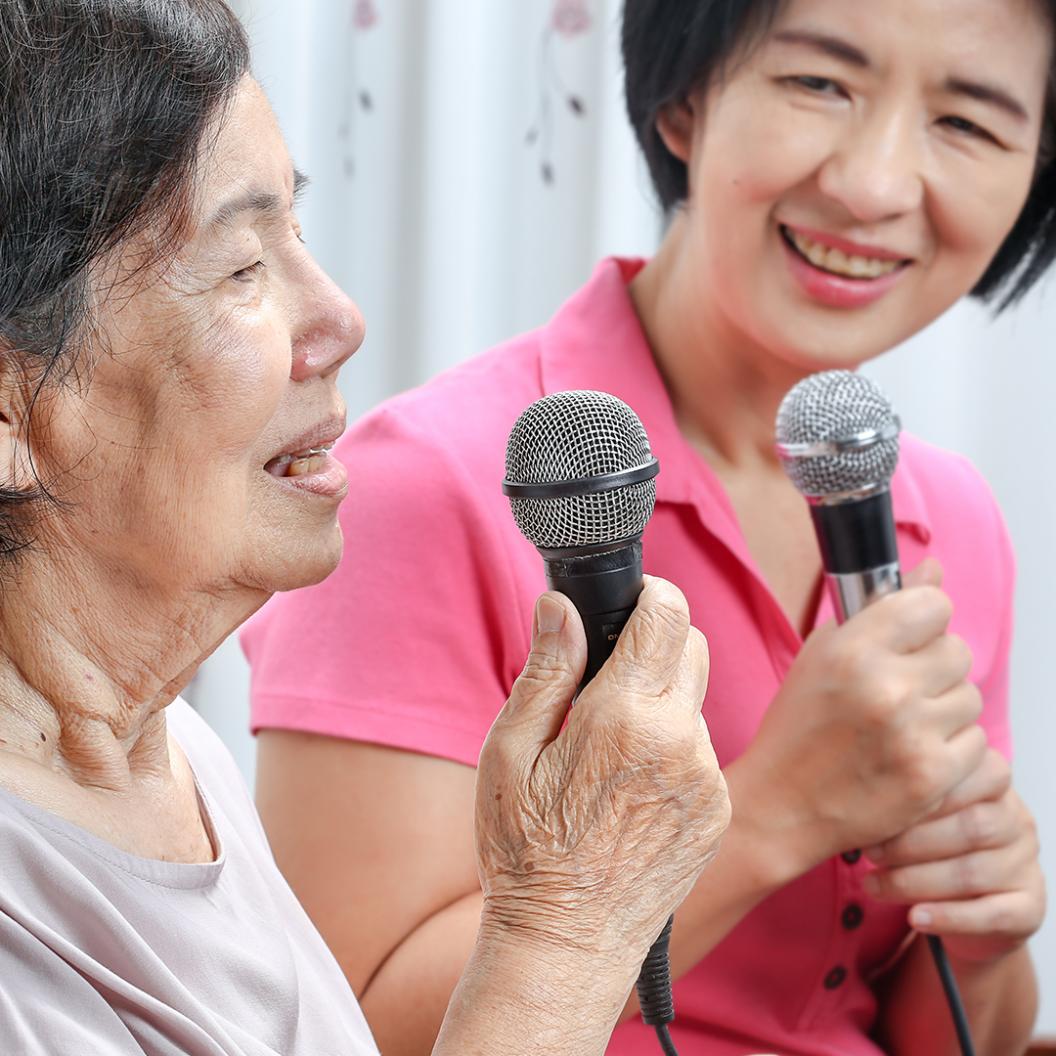 Just like arts and crafts, singing can help relax and relieve stress by letting you express your emotions. 
Although seniors and kids may not have a lot of favourite songs in common, there are probably a few evergreen tunes that both sides can sing together. 
It's also an opportunity for grandparents and grandchildren to share their favourite songs from their respective era, and possibly connect over classic tunes. 
Just play some KTV versions of music videos that can be found easily on YouTube and you can have yourself a mini karaoke session at home. (Remember to keep it down after 11pm!)
If you're living apart….
Download some social singing mobile applications such as Smule, The Voice, or Starmaker available on both iOS and Android, and you could be singing duets over the phone as well.