Stronger Than Before: Caregiver Sheds Mental Health Stigma To Better Support Sister
Jared Goh, 55, used to get so many calls from his sister that he would set a special ringtone for her number.
The calls were often urgent and alarming – his sister has suddenly taken ill, or she has fainted and had to be hospitalised. Just hearing that ringtone play would put Jared, who is his sister's caregiver and emergency contact, on high alert for bad news.
The then IT professional had to manage his high-stress work environment along with his caregiving duties.
It was all the more difficult as he had no idea what was plaguing his sister.
Initially, doctors could not identify anything physically wrong with her. It was a General Practitioner (GP) who diagnosed her with major depression in 1998, which finally put a name to her condition.
Diagnosis With A Label
Back in the early 2000s, as there was a lack of education and awareness on mental health conditions, such issues were heavily stigmatised. Although the Gohs were never subject to discrimination from outsiders, they battled an "invisible" enemy – self-stigma. 
In the earlier stages of his sister's depression, their parents were not ready to accept her condition and even professed having feelings of "shame". His sister was also in denial. She refused her medications and her mental health issues escalated into anxiety disorders and panic attacks.
Becoming A Caregiver For His Sister
Jared's parents were getting older and his only brother lives in Taiwan. So it was down to him to take on the responsibility of being his sister's primary caregiver, a role he still plays today.
But Jared was unsure of how to support his sister. Back then, resources for caregivers like him were scarce.
He resorted to giving what he would now consider "bad advice". This included telling her "Don't think too much. Try to distract yourself." or "We all have struggles. So just snap out of it.".
Despite these missteps, Jared made an effort to always be there for his sister, whether it was dropping work to accompany her to appointments or providing a listening ear. Through the chats, he learnt how much his sister struggled emotionally while growing up under difficult family circumstances. He realised she was weighed down by those unhappy memories, and also faced other unpleasant experiences in her adult life. 
Hearing this strengthened Jared's resolve to care for his sister.
The Tipping Point
Despite that breakthrough in their sibling relationship, the caregiving journey for Jared was only just beginning.
His sister's condition fluctuated, with good days and bad. She also spent some time warded at the Institute of Mental Health (IMH).
In 2013, she had a major relapse. It was the same time that Jared landed a new job that required him to work long hours and even during the weekends.
Feeling like a candle being burnt on two ends, Jared realised that the situation was taking a toll on him. He shares, "It was quite a traumatic period for me. I reached a point whereby I just couldn't handle it. Even my personal health was affected as well. So, I decided to resign from my company in 2014."
Joining A Support Network
During an appointment at IMH, his sister's psychiatrist recommended that he visit the Caregivers Alliance Limited (CAL)'s Caregivers Support Centre at IMH. CAL is a non-profit organisation dedicated to supporting caregivers of persons with mental health conditions.
He struck up a conversation with a CAL staff there, and soon after, he met up with the Executive Director of the organisation. This led him to sign up for their Caregivers-to-Caregivers (C2C) training programme.
Facilitated by caregivers to provide knowledge and skills on mental illness, the C2C training programme provides experiential learning and emotional support, which aids in emotional healing of the caregivers. Some of these skills include problem solving, communication, empathy, self-care, and advocacy. These help caregivers provide better care for their loved ones with mental health conditions.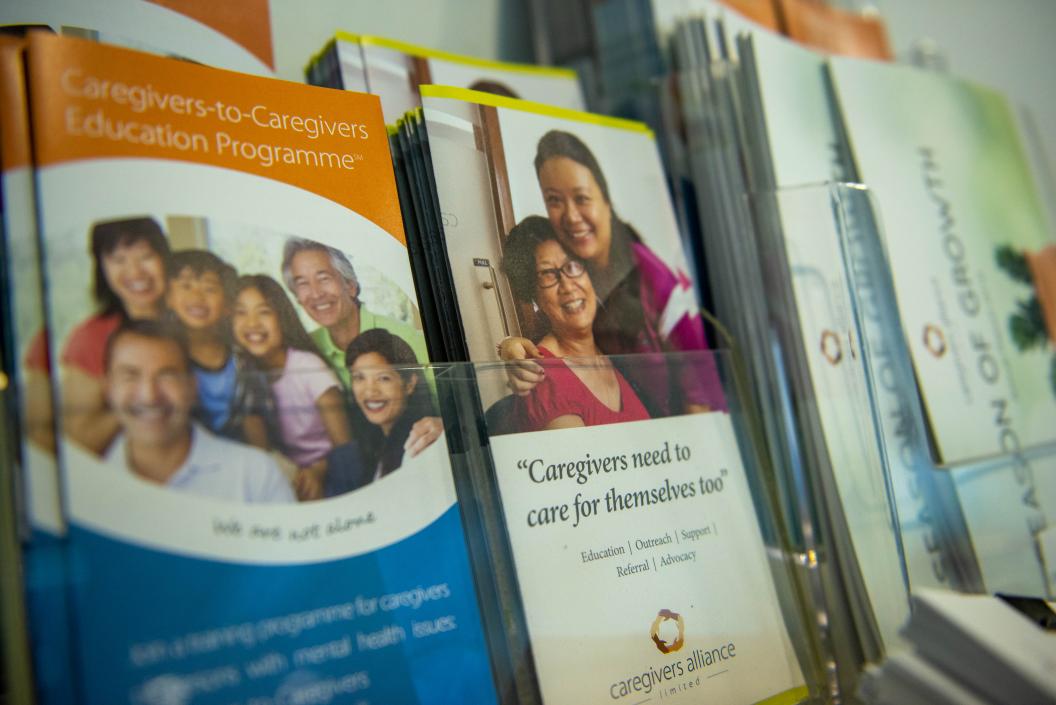 "I always thought that my situation was the worst in the world. I think it's quite common for most caregivers to feel that way. I was just moving around in the dark, not knowing what to do, and how best to help my sister."
The programme helped Jared to meet other caregivers, who shared about caring for someone with mental health conditions. These stories changed his mindset towards caregiving, and he even found himself in a position of supporting others.
His misconceptions of persons with mental health conditions fell apart and he started to gain a better understanding of what his sister was going through.
He says, "The mindset changes the person's feeling about that role and when my mindset changed, I became a different caregiver with a different feeling and a different perception. And that really helped make me a better caregiver for my sister."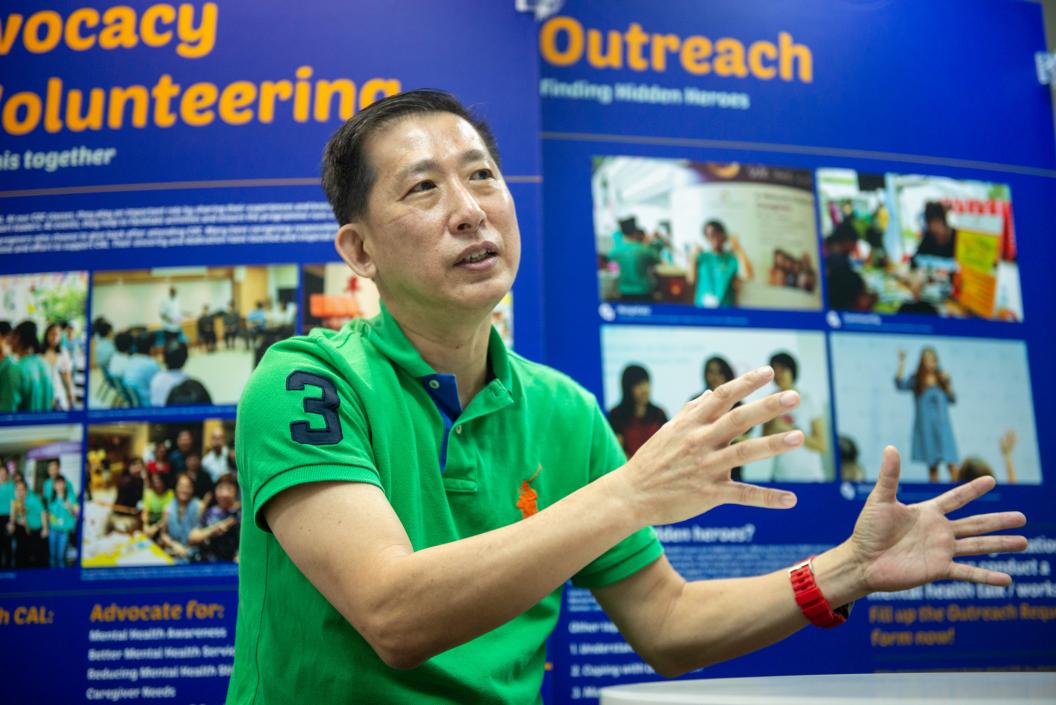 The Path To Recovery
Armed with a new perspective and a positive attitude, Jared embraced his role as his sister's caregiver with a renewed sense of purpose. He is proud to see his sister, now 50, making significant strides in getting better over the years.
Jared recalled a significant moment: The siblings were at his sister's session with the psychiatrist, who noted her vast improvement. What helped her? The psychiatrist asked.
Without a word, she pointed her thumb at Jared. The meaning, and underlying gratitude, meant the world to Jared: "At that moment, I felt that my presence meant something for her, and I have found my joy in caregiving."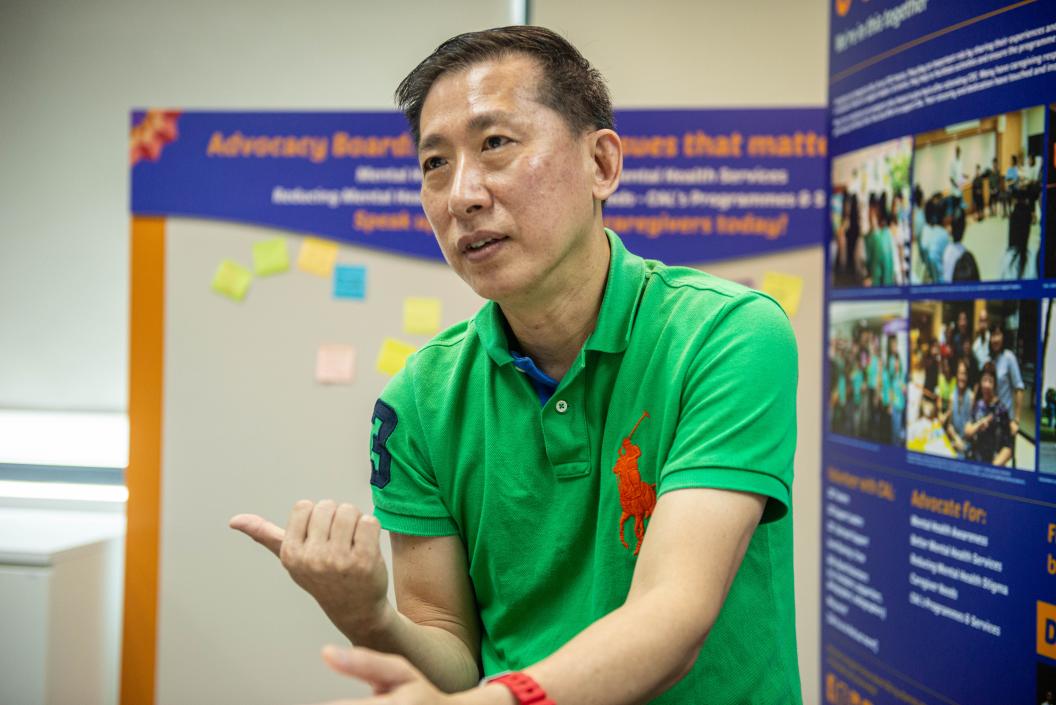 Although depression might have affected the lives in Jared's family, it also brought them closer together. Today, Jared's sister lives with their parents, just two units down from his own flat, and enjoys making dishes from YouTube recipes for her family to try.
As for Jared, his experience with CAL was so positive that he became a volunteer, and eventually a full-time staff. Today, he is the Head of Operations and Partnerships at CAL.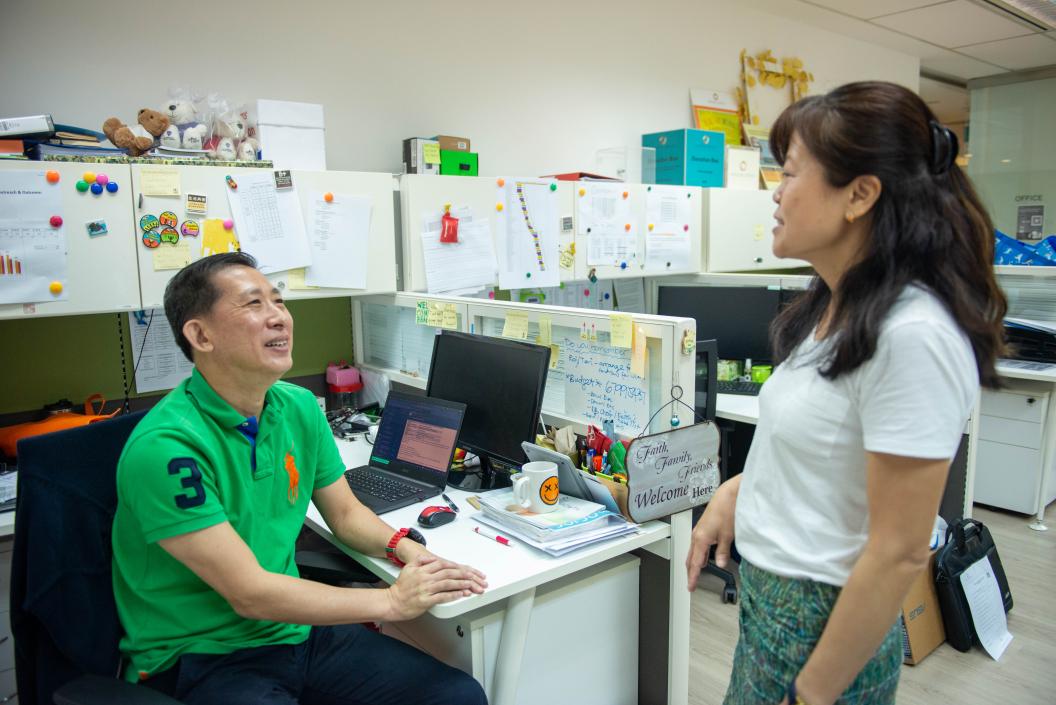 Jared has stepped up as an advocate for mental health conditions, and shares his caregiving stories with others, hoping to inspire them in the same way that he was.
"The mindset that mental health is 'bad' is what keeps people from seeking treatment early. We must separate the person from the illness. Our personal mindset towards the illness must change."
Caregiver Tips:
1. Change your mindset. Discover the joy in caregiving and love what you do. That's how you sustain your caregiving journey.
2. Get respite. It is likely going to be a long journey sometimes, so it is okay to take a break once in a while.
3. Learn to self-care and do things you may enjoy. Find a hobby to keep yourself active by engaging in a regular activity.
4. Have a support network. Find the strength in others during tough times and help those in need when you can.
If you would like to seek support or learn from other caregivers, you may contact Caregivers Alliance Limited at www.cal.org.sg, or email the Agency for Integrated Care at [email protected].